James Nathaniel Brown, widely recognized as one of the greatest football players of all time, led a remarkable life both on and off the field. Alongside his athletic achievements, Jim Brown was an influential civil rights activist and successful actor. With his recent passing at the age of 87, his wife, Monique Brown, shared a heartfelt message on social media, providing a glimpse into the personal life of this legendary figure.
Her message conveyed the profound sadness felt by the family. She highlighted that while Jim was renowned as an activist, actor, and football star to the world, he was, above all, a loving husband, father, and grandfather to their family. The pain of his loss was palpable, emphasizing the depth of their connection and the void left behind by his departure. Let us delve into the story of Jim Brown's marriages and the triumphs and struggles that accompanied them.
Sue Jones Brown: A Decade Of Marriage:
In September of 1959, Jim Brown married Sue Jones, and their union brought forth three children: twins Kim and Kevin in 1960 and son James Jr. in 1962. However, their marriage endured a rocky path, and Sue eventually filed for divorce in 1968, citing "gross neglect."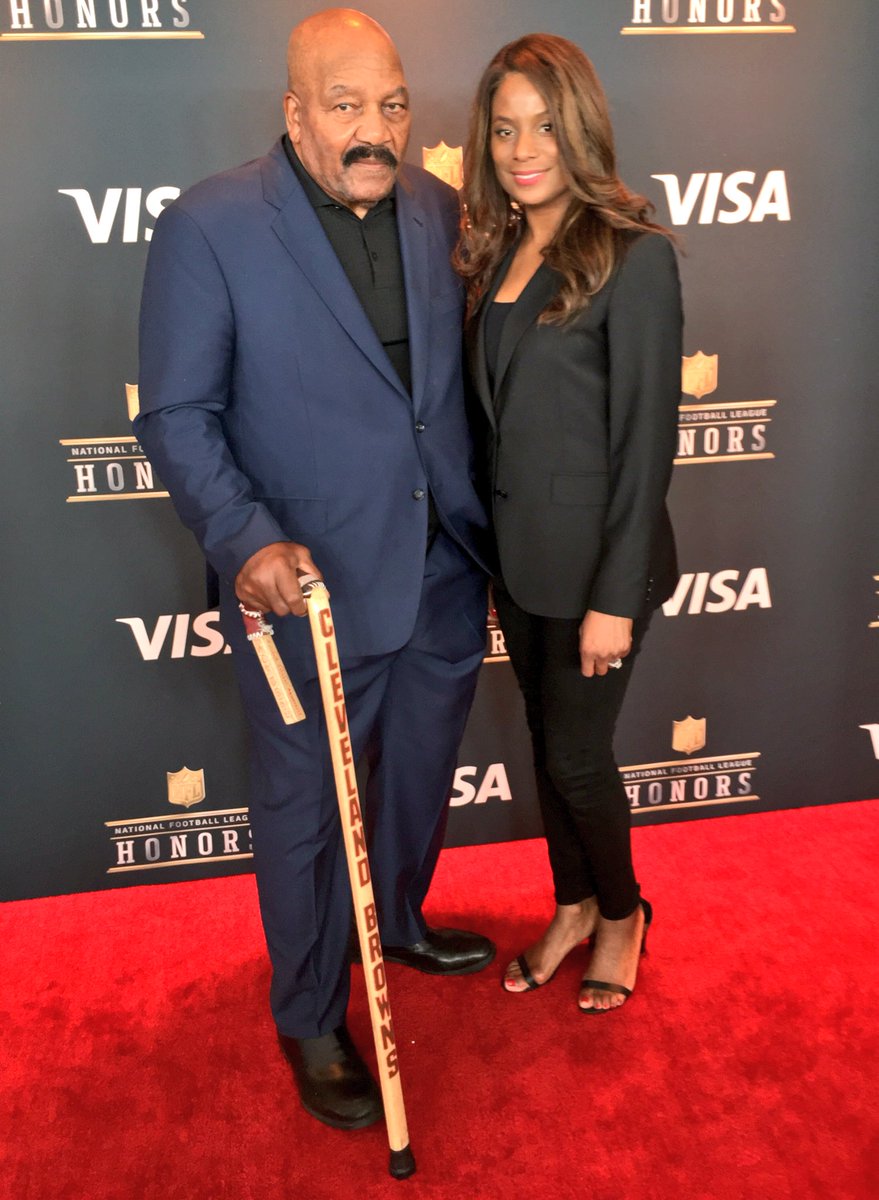 The divorce was finalized in 1972, with Sue being awarded child support of $100 per month and alimony of $2,500 per month. During this period, Jim faced legal troubles, including assault and battery charges in 1965 and assault and intent to commit murder charges in 1968. Both cases were eventually dismissed, but they left a mark on Jim's personal life and public image.
Also Read: Who Is Patton Oswalt's Wife? All About Their Relationship
Monique Brown: Love, Struggles, And Redemption:
After two failed engagements, Jim Brown found love again when he married model Monique Brown in 1997. The couple welcomed two children, Aris and Morgan, into their lives. However, their relationship was not without its challenges. In 1999, Jim faced charges of making terroristic threats against Monique and vandalism for allegedly damaging her car. He was subsequently sentenced to community service, counseling, and probation. Unfortunately, he ignored the terms and ended up serving a six-month jail sentence. Despite these difficulties, Monique stood by Jim's side.
Also Read: Know About Sam Zell's Wife And Net Worth As He Dies At 81
Legacy Of A Legend: Know About Jim Brown's Legacy
Jim Brown's legacy extends far beyond his accomplishments in football. He was an integral figure in the civil rights movement, using his platform to advocate for equality and social justice. His impact was not limited to the playing field or the activism arena; he also made a successful transition to acting, leaving his mark in Hollywood. The Sporting News recognized him as the greatest professional football player ever in 2002, cementing his status as an icon in the sport.
The life of Jim Brown, both celebrated and marred by personal and legal struggles, paints a complex picture of a remarkable man. While his marriages were not without challenges, they also brought forth children who will carry on his legacy. Monique Brown's message reminds us that behind the public persona, Jim was a devoted family man who left an indelible mark on those closest to him. As we mourn the loss of an extraordinary individual, let us remember the lasting impact Jim Brown had on the world, both on and off the football field.