Jon Kitna, a former NFL quarterback and current high school football coach, has had a notable career in football. Playing for teams like the Seattle Seahawks, Cincinnati Bengals, Detroit Lions, and Dallas Cowboys, Kitna showcased his skills on the field. After retiring from professional football, he embarked on a coaching journey, guiding young athletes at various schools.
Jon Kitna has achieved remarkable success throughout his career. However, behind his achievements stands a strong and supportive woman, Jennifer Kitna. Married for nearly 25 years, Jennifer has been a constant presence in Jon's life, providing unwavering support and encouragement. This article delves into Jennifer Kitna's role as the wife of Jon Kitna, their enduring relationship, her background, and their family life.
A Peek Into Jennifer And Jon's Love Story:
Jennifer Kitna, formerly known as Jennifer Diane Durrow, first crossed paths with Jon Kitna during their time as students at Central Washington University. Jon's popularity as a college football player, coupled with his indulgence in vices such as binge drinking and partying, made their relationship face its share of challenges. In 1993, Jennifer discovered Jon's infidelity, which prompted Jon to reassess his life choices. Determined to salvage their relationship, Jon made amends, leading to their marriage on August 13, 1994, in Washington. Since then, Jennifer has stood beside Jon, supporting him through every high and low.
Also Read: Who Is Zuri Hall's Boyfriend?
Meet Jennifer Kitna: A Supportive Wife And Teacher:
Sharing a common aspiration to become teachers, Jennifer pursued her teaching career while Jon focused on his athletic endeavors. Presently, Jennifer is employed as a high school teacher in Portland, Oregon. Her dedication to education reflects her passion for shaping young minds and making a positive impact on students' lives. Despite the demands of Jon's football career, Jennifer has consistently been his biggest cheerleader, providing unwavering support throughout his journey.
Throughout their children's athletic pursuits, Jennifer has been a pillar of support. She has played an instrumental role in fostering a positive environment, encouraging her children to pursue their passions and excel in their chosen paths. Jennifer's dedication to her family and her unwavering support for Jon and their children have been essential in their journey towards success.
Also Read: A Peek Into Anuel AA's Girlfriend And Their Relationship
Know About Jon And Jennifer's Kids: Jalen's Felony Charges
Jon and Jennifer Kitna are the proud parents of four children, three of whom have followed in their father's footsteps as quarterbacks. Their eldest son, Jordan, showcased his talent as a quarterback during his high school years, leading Lincoln High School to an impressive 11-1 season. Jalen, the middle child, played as a quarterback at the University of Florida until his recent arrest on charges of child pornography. Jada, their daughter, is a student and member of the football staff at Arizona State University. Lastly, Jamison, the youngest, is currently a senior in high school.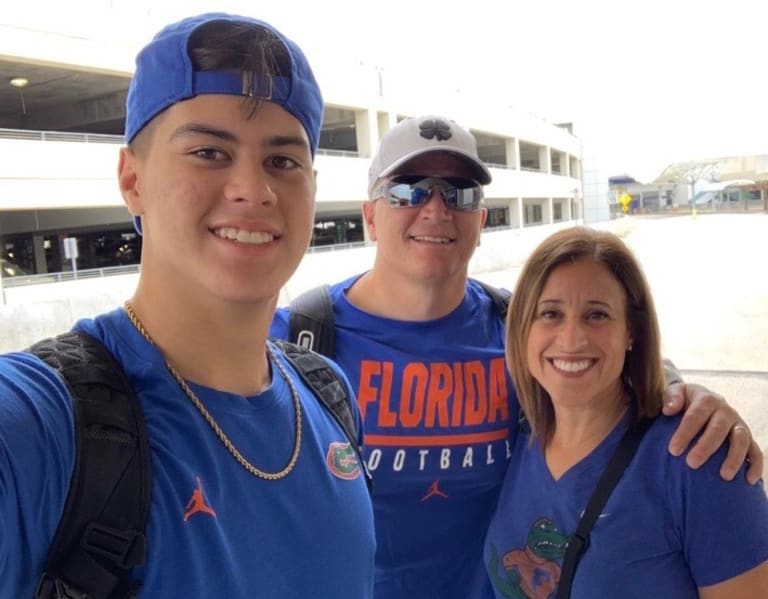 Jalen Kitna, former Florida quarterback and son of retired NFL quarterback Jon Kitna, has reached a plea deal resulting in the dismissal of five felony child pornography charges. Instead, Kitna pleaded guilty to two counts of disorderly conduct, receiving six months' probation for each count. Accompanied by his parents, Kitna expressed remorse and apologized during the court proceedings. The arrest, which occurred in November 2022, involved Kitna sharing explicit images of young girls through a social media platform. Following his arrest, Kitna was dismissed from the University of Florida football team.