Jonah Hill Feldstein, the talented American actor, comedian, and producer, has been a prominent figure in the entertainment industry, known for his comedic roles in various blockbuster films.
However, aside from his remarkable career, Hill has also been on an inspiring weight loss journey that has captivated the attention of many. Over the years, he has struggled with weight fluctuations, but his recent transformation demonstrates the power of determination and commitment to a healthier lifestyle. In this article, we delve into Jonah Hill's weight loss journey, exploring his diet plan, workout routine, and the rumors surrounding his transformation.
Struggles With Weight: Jonah Hill's Revelation
In his Netflix documentary "Stutz," Jonah Hill candidly opened up about his lifelong struggle with weight and body image. He spoke about how, as a child, exercise and diet were presented to him as ways to fix his appearance, but never as a means to improve his mental health. This unhealthy perspective on fitness led to fluctuations in his weight over the years.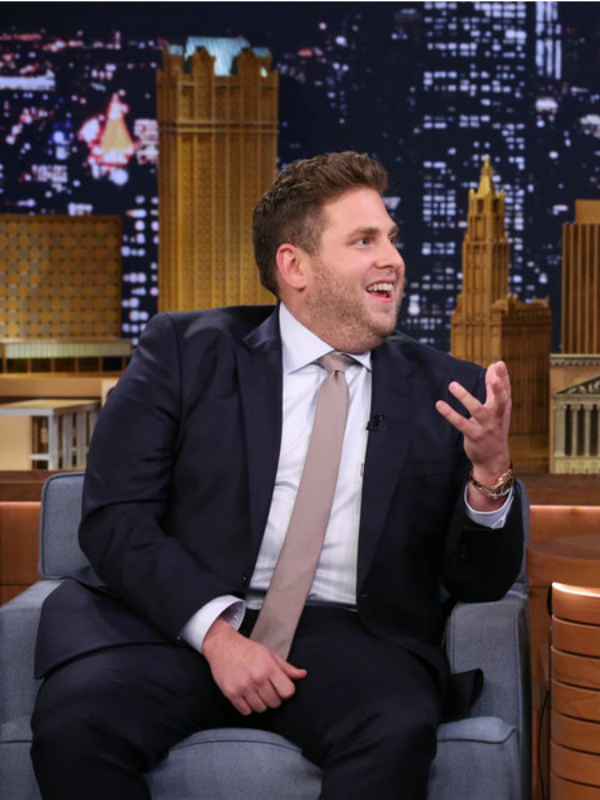 Throughout his career, Jonah Hill underwent several dramatic weight transformations to fit various movie roles. From getting fit for "21 Jump Street" to gaining weight for "War Dogs," his weight journey has been a rollercoaster ride. However, during his "The Tonight Show with Jimmy Fallon" appearance, Hill sought motivation from his friend and co-star Channing Tatum. This interaction motivated him to embark on a weight loss journey, seeking guidance from professionals.
Also Read: Miranda Lambert's Weight Gain: A Journey of Body Insecurities And Acceptance
Jonah Hill's Weight Loss Diet Plan
When Jonah Hill decided to prioritize his health and fitness, he sought the guidance of a nutritionist to make positive changes to his lifestyle. Although he didn't follow a strict diet plan, he adopted a coordinated approach to his food choices, focusing on consuming foods low in cholesterol, controlled fats, and low processed sugar.
Japanese Food: A Healthy Alternative
Jonah Hill significantly reduced his intake of unhealthy junk food, such as pizza, and instead embraced Japanese cuisine, particularly sushi. Sushi is a low-calorie and nutritious option, rich in Omega-3 fatty acids and selenium. These nutrients support heart health, immunity, and a healthy metabolism. Hill's favorite sushi restaurant, Sushi of Gari in New York, became his go-to spot during the filming of "The Wolf of Wall Street."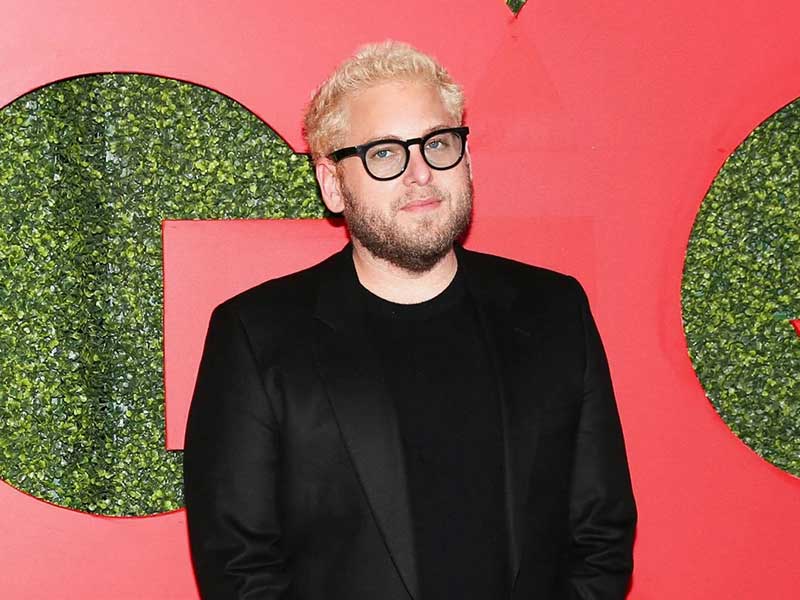 Maintaining A Food Journal
To stay accountable for his dietary choices, Jonah's nutritionist advised him to maintain a food journal. He diligently noted down everything he consumed and shared the logs with his nutritionist for expert advice on improving his diet.
Foods To Eat And Avoid
While Hill didn't strictly adhere to a specific diet plan, he focused on consuming the following foods recommended by his nutritionist:
Sushi
Leafy vegetables
Fresh fruits
Lean animal protein
Low-fat dairy products
Whole grains
Conversely, he avoided the following foods:
Processed and packaged food
Refined food
Junk food
Pizza
Sugar
Despite his efforts, Jonah Hill admitted that beer remained his Achilles' heel, leading to occasional setbacks in his weight loss journey. He emphasized moderation in alcohol consumption.
Jonah Hill hasn't explicitly endorsed any particular supplements for weight loss. However, some supplements, such as protein supplements, fish oil, and multivitamins, can aid in building muscle, boosting Omega-3 intake, and fulfilling essential nutrient requirements.
Also Read: Mayor Brandon Scott's Wife As The Couple Expecting Their First Baby In Winter 2024
Jonah Hill's Commendable Workout Routine
Rather than following a structured workout regime, Jonah Hill believed in diversified workouts. He engaged in various physical activities to stay fit and motivated.
Running: Embracing Physical Exercise
Running played a crucial role in Jonah Hill's fitness journey. He humorously mentioned how he started running physically rather than running emotionally. Running not only burns calories but also suppresses appetite, contributing to weight loss.
Push-ups: A Simple Yet Effective Exercise
Jonah's friend advised him to incorporate 100 push-ups into his daily routine to maintain a toned physique. Starting with just 10 push-ups a day, he gradually worked his way up to 100, demonstrating the power of consistency.
Brazilian Jiu-Jitsu (BJJ): The Martial Art Approach
Among the various activities, Hill took up Brazilian Jiu-Jitsu, a grappling martial art that significantly contributed to his weight loss journey. He regularly practiced BJJ 4-5 times a week.
Boxing: A Full-Body Workout
Jonah Hill also displayed an interest in boxing, engaging in shadow boxing, jabbing, and combination moves. Boxing provides a full-body workout and helps burn calories effectively.
Jonah Hill's Weekly Workout Schedule
Hill's diversified workout routine involved different activities on different days:
Monday: Running, Jiu-jitsu, and boxing
Tuesday: 100 push-ups, boxing, and running
Wednesday: Resistance training and Jiu-jitsu
Thursday: 100 push-ups, Jiu-jitsu, and boxing
Friday: Resistance training and Jiu-jitsu
Saturday: Running, boxing, and 100 push-ups
Sunday: Rest
Speculations Surrounding Jonah Hill's Weight Loss
As with many celebrities, Jonah Hill's transformation sparked numerous speculations, with some tabloids suggesting that he underwent gastric lap band surgery to achieve his slimmed-down physique. However, Hill has not commented on these rumors, and his weight loss journey seems to be primarily based on his commitment to a healthier lifestyle.