Julius Randle has passed Patrick Ewing in Knicks' all-time scoring list while beating the Hawks. Not only that, but Julius Randle had a great game and wrote his name into the Knicks' history. According to ESPN's Stats&Info Twitter page, he was the first player to have at least 30 points, 15 rebounds, 5 assists, and 5 made three-point shots. He had 34 points, 17 rebounds, 5 assists, and 6 made three-point shots.
Julius Randle's NBA career has been full of action. Randle has come back from a serious injury and gone from being a rotational starter to a player good enough to make the All-Star team. He has done this with the support of his wife, Kendra Shaw, who was his college sweetheart. So, here is everything you need to know about Kendra Shaw, Randle's wife.
Who Is Kendra Shaw?
Julius Randle's wife, Kendra Shaw is a businesswoman, a fashion designer, and the owner of several businesses. She has also been a model and competed in the Miss Kentucky Teen USA beauty pageant.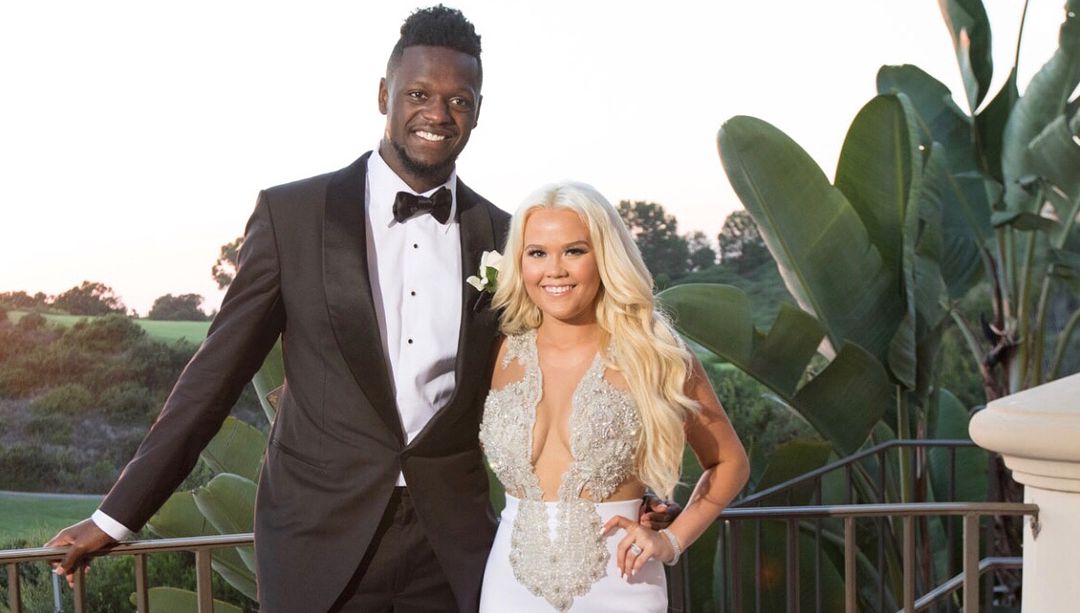 She was born on July 6, 1996, in Lexington, Kentucky. She was the first child in her family. She was born to a single mother and had a brother and a sister who were younger than her. Kendra got her degree in Fashion Design and Merchandising from the University of Kentucky. She also went to Los Angeles to study at the Fashion Institute of Design and Merchandising.
Mrs. Randle is the founder and CEO of the New York City-based clothing brand 'Kalore'. The company specializes in clothes for women. The brand Kalore was made to help women feel more confident. In the same way, they try to reach their goal by making women feel sexy, sure of themselves, and fierce. She is also a fashion blogger with a huge number of fans.
Also Read: Are Dove Cameron And Chase Hudson Dating?
The Loyal Love Between Julius And Kendra: All About Their Relationship
At a party at the University of Kentucky, the fashion star and the basketball player met. Because they both worked hard, they got along right away. In 2013, when they were both in college, they began dating. Since then, they've been in love with each other. Both have been loyal to each other and have always backed each other up in everything they've done.
After dating for about 3 years, Kendra Shaw got married to Julius Randle in August 2017. The couple got married in a big ceremony with lots of friends and family. The theme was white roses. The wedding of the NBA couple was attended by well-known NBA stars.
Also read: Know About Eden Hazard's Girlfriend And Net Worth As The Footballer Retires!
Julius Randle and Kendra Shaw have two sons together. In December 2016, Kyden Randle, their first child, was born. When his parents got married, he was just a little boy. Several videos of Kyden have gone viral, and his parents also run an Instagram account of his name.
In the same way, the pair had another boy baby last year. In October of 2021, Jayce Carter Randle was born. Kendra put a picture of the baby sleeping on his father's NBA jersey on Instagram. Kendra always shows up at her husband's games to cheer him on. She also brings the children with her.