Karen Fairchild is an American country music singer. She is also a founder of Little Big Town. She started the band along with Kimberly Schlapman, Phillip Sweet, and Jimi Westbrook in 1998. As Fairchild and Kimberly Schlapman met in Nashville in 1998, they decided to establish Little Big Town. Previously, they studied at Samford. Westbrook and then Phillip Sweet joined the group later.
Over the years, the band has achieved significant success. They have won over twenty awards and in 2017 they were honored with a star on the Walk of Fame in Nashville.
In case you didn't know about her personal life, she is happily married to Jimi Westbrook. Fairchild was married to another guy when Westbrook joined the band, so they didn't start dating until years later. Eventually, once the marriage ended in divorce, Karen and Jimi found themselves attracted to one another. Read on to know everything about Karen and Jimi's relationship and more details.
Inside Karen Fairchild And Jimi Westbrook's Relationship
In 2002, right before Karen Fairchild split up with her first husband. Fairchild, recently divorced at that time, worked with her future husband for a while before the two of them knew how they really felt about one another.
Also read: All You Need To Know About Alec Baldwin's Daughter Ireland Baldwin's Boyfriend RAC
In an interview with GAC, Jimi said, "I think there was always something going on in the background that we tried to ignore." "Then, when the chance came, when all of us were single at the same time—which was a very strange turn of events for the band in many ways—you were finally able to say what you were feeling." He also said, "It was kind of like, 'We're single. Let's get together."
Luckily, Karen and Jimi's musical abilities matched each other, and the two discreetly tied the knot in a Nashville ceremony on May 31, 2006. They chose to keep the news to themselves for a time, and it wasn't until a few months later that the fans found out the good news.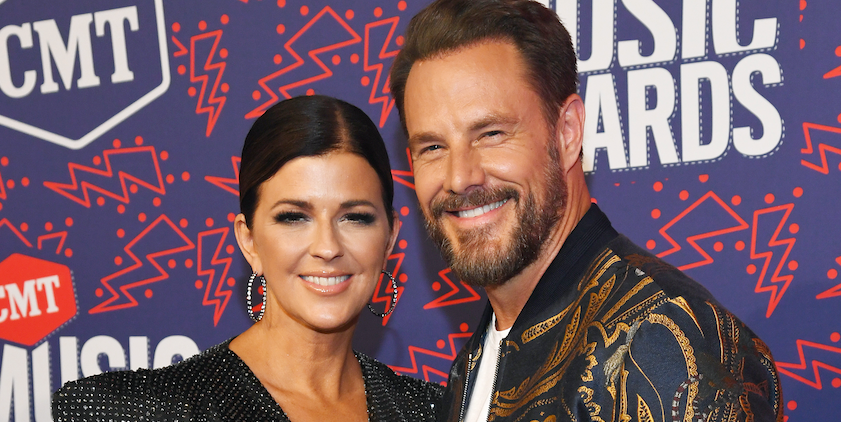 Fairchild stated to Us Weekly, "I think Jimi and I had a special friendship and connection that grew when we were both single." "Sometimes you have to cross that line and take a chance, and when we had that chance, we did. We didn't want to mess up the band, but we thought the risk was worth it."
Also read: Who Is Andrew Whitworth's Wife? All You Need To Know!
On March 5, 2010, over four years later, the couple welcomed Elijah Dylan Westbrook, their first and only child. Karen Fairchild said, "It's amazing." "Jimi is my soulmate. I knew we had a strong connection, but once we decided to be together, we found even more. Having a child together has been a dream come true for both of us. She went on, "The band is like one big marriage." "To be in a band for this long, you have to really be family and love each other. Otherwise, you would have gone your separate ways."