Charles McGonigal, a former head of counterintelligence in the FBI's New York City field office, was arrested in January 2023 and accused of federal crimes including money laundering and violating U.S. sanctions on Russia.
He is alleged to have worked with Russian oligarch Oleg Deripaska, who was under investigation by him, to target a rival of Deripaska. Additionally, he was separately indicted for accepting large sums of money from a former Albanian intelligence employee and using his influence to advance their interests.
People are now interested in learning more about Charles's wife and the accusations that have been made against him.
Know About Charles McGonigal's Wife
According to Potomac Officers Club, McGonigal is married to Pamela Fox McGonigal and they have two children. They reside in a lovely home in Chevy Chase, Maryland, USA. However, there is no more information available about his personal life.
Also read: Know About Rick Leventhal's Wife And Their Relationship
Charles McGonigal Accused Of Taking Money From A Russian Oligarch
Charles McGonigal worked for the FBI for 22 years until he retired in 2018. He was arrested Saturday at John F. Kennedy International Airport when he was coming back from international travel, a source familiar with the arrest told CNN. The charges, which were announced by the US attorney's offices in the Southern District of New York and Washington, DC, are a big blow to McGonigal. He has given up his passport and is not allowed to travel internationally right now.
At his arraignment on Monday afternoon in New York, his lawyer said he would plead not guilty to charges of violating US sanctions, conspiracy, and money laundering for working with Russian oligarch Oleg Deripaska in 2021. Deripaska was sanctioned for meddling in the 2016 US presidential election, so working with him was against the law.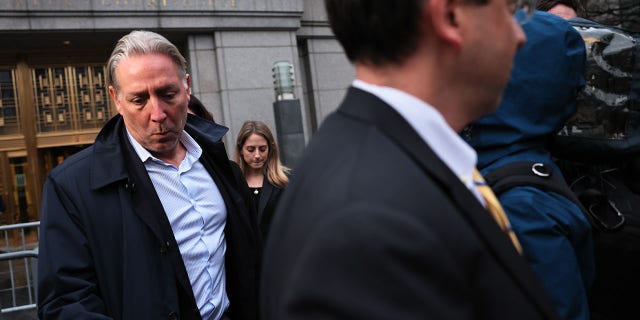 Prosecutors say that McGonigal and Sergey Shestakov, a former Russian diplomat who most recently worked as an interpreter in New York federal courts in Manhattan and Brooklyn, broke US sanctions by digging up dirt on Deripaska's rival after he had already been sanctioned.
In Washington, McGonigal is accused of lying about his ties to a person who worked for an Albanian intelligence agency decades ago, including payments of $225,000. A prosecutor for the US Attorney's Office for the Southern District of New York said that federal prosecutors in Washington, DC, set a remote initial appearance for Wednesday on these charges.
Prosecutors say that McGonigal, as an FBI employee, was supposed to report his trips abroad and contacts with foreigners, but he didn't.
Also read: Know About Nick Offerman's Wife Megan Mullally: Relationship Info
Who Is Oleg Deripaska?
Deripaska is a Russian billionaire who has started, owned, and run a number of companies in Russia's energy and industrial products industries. Before 2018, Deripaska was the head of the second-largest aluminum company in the world, United Company Rusal, and the president of the Russian energy company En+ Group.
After Russia invaded Crimea in 2014, the US put sanctions on the businessman and he left these companies at the same time. Both of the above companies were hit with sanctions in 2018, and while some of them were lifted in 2019, the ones that went after Deripaska personally stayed in place.