Lawrence Alan Kudlow is an American Republican television personality and Fox Network finance show host who served as the Director of the National Economic Council from 2018 to 2021. He took on that post after previously working as a CNBC television financial news anchor.
Kudlow has already been married three times. In 1974, he married Nancy Ellen Gerstein, an editor in The New Yorker's fiction department. The marriage lasted about a year. In 1981, he married Susan Sicher. The wedding in Washington was headed over by U.S. District Judge John Sirica. In 1986, he married Judith "Judy" Pond, a painter from Montana. Read on to know about Larry's wife as well as his net worth.
Meet Judith Kudlow, Larry's Wife
Larry Kudlow is married to his loving wife, Judith Kudlow. The couple got married in 1986 and has been together ever since. She is a three-dimensional painter and has her own art school and art gallery.
Almost all of her methods come from the academic tradition of the nineteenth century, and her pictures include portraits, landscapes, figures, and more.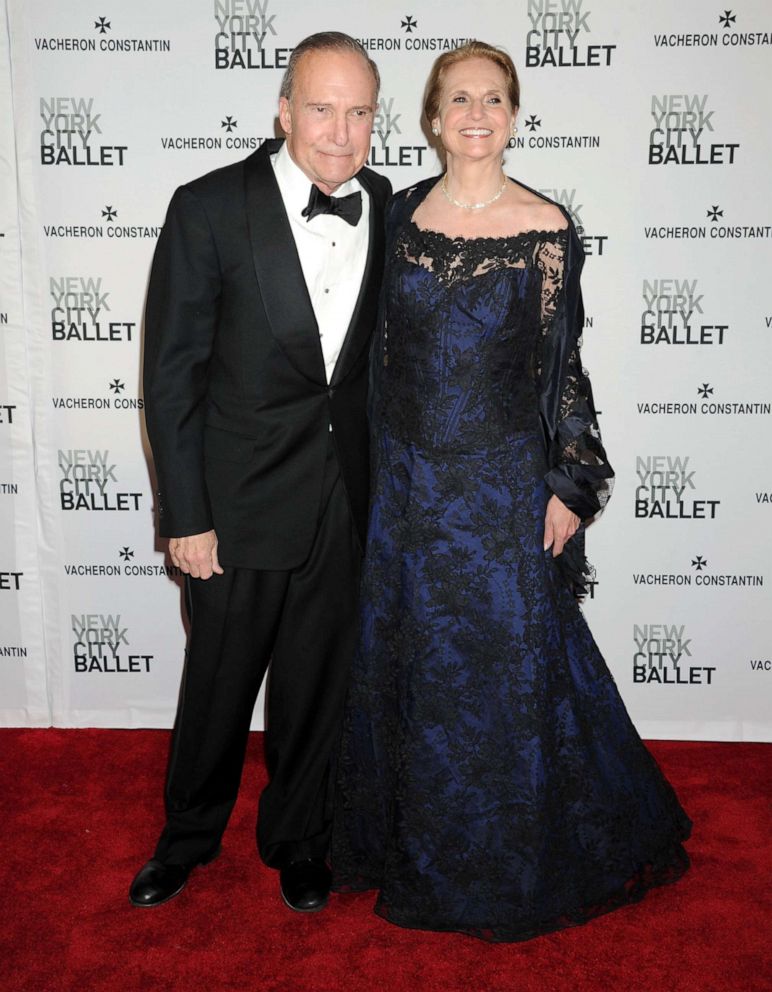 She had been to the Harlem Studio of Art, the National Academy of Fine Arts, the School of Visual Arts, the New York Academy, and the Art Students Leagues of New York City. The Anderson Fine Art Gallery website said that she also went to the College of William and Mary.
Also read: Know About Pete Buttigieg's Husband Chasten Glezman, And Their Relationship!
Her most notable collection of paintings, which are named "color-form" paintings, is based on her interest in studying drapery from the past. Her studio and art school, The NYK Academy, are both in an old cabinetmaker's building in East Harlem. In November 2011, American Artist magazine named her art school one of the top 10 in the country.
What Is Larry Kudlow's Net Worth And Know About His Education
According to Celebrity Net Worth, Larry Kudlow is a conservative American economist, TV host, and newspaper columnist who is worth $10 million. Larry's financial disclosure from September 2019 said that his stock holdings and other liquid assets were worth at least $2 million.
For a long time, he was best known for being the host of The Larry Kudlow Show on WABC Radio and The Kudlow Report on CNBC. Larry left the private sector in April 2018 to become Director of the National Economic Council for President Trump.
Kudlow's parents, Ruth and Irving Howard Kudlow raised him in New Jersey.   He went to The Elisabeth Morrow School in Englewood, New Jersey, from kindergarten to the sixth grade. Then, he went to Dwight-Englewood School until he graduated from high school.
Also read: Who Is Haechan's Girlfriend? He Is Experiencing Heart Palpitations
In 1969, he received a bachelor's degree in history from the University of Rochester in Rochester, New York. Even though he only got an undergraduate degree (except for the foreign policy classes he took at Princeton), he says that his history classes focused heavily on economics, especially trade policy.
Kudlow started a master's program at Princeton University's Woodrow Wilson School of Public and International Affairs in 1971, but he left before finishing his degree.