Teen Mom: The Next Chapter season 1 episode 14, "Admit What You Have Done," was aired on MTV on Tuesday, December 6 at 8 pm ET. The episode is on the MTV website, Fubo TV, and the DirecTV streaming app. Leah Messer's Jaylan Mobley, proposed to her in Costa Rica on Teen Mom: The Next Chapter. Leah had said yes to Jaylan before, as they had already said, but they broke up two months after their engagement. In this article, we'll talk everything about Leah Messer's boyfriend and their relationship.
Meet Leah Messer's Boyfriend Jaylan Mobley
Jaylan Mobley as his LinkedIn page says, is a First Lieutenant in the West Virginia Army National Guard and a Deputy Team Chief for the Defense Cyber Operations Element.
Before getting his associate's degree at Georgia Military College, he went to the United States Military Academy in West Point, NY. Later, he got his bachelor's and master's degrees in cyber security from West Virginia University, where he got a perfect 4.0 GPA. Mobley is now getting his Ph.D. at the Georgia Institute of Technology.
Mobley has more than 142,000 people who follow him on social media. His Instagram says that he will finish school in 2023. Mobley went to a good college and worked as an intern for NASA in 2019. He also has a twin sister named Jess, who he often talks about online. Jess has also gone on a few family trips with Mobley and Messer.
Also Read: Charles Leclerc And His Girlfriend Charlotte Sine Have Broken Up: Here Are The Details!
Leah And Jaylan's First Meet
The former Teen Mom 2 star told Entertainment Tonight in 2021, "Jaylan and I met through a project he did with ESPN and the Army in September 2020, which was filmed by one of my PAs." "I started following Jaylan because I wanted to grow my network. In February of this year, we connected through direct messages, and he asked me out on a date."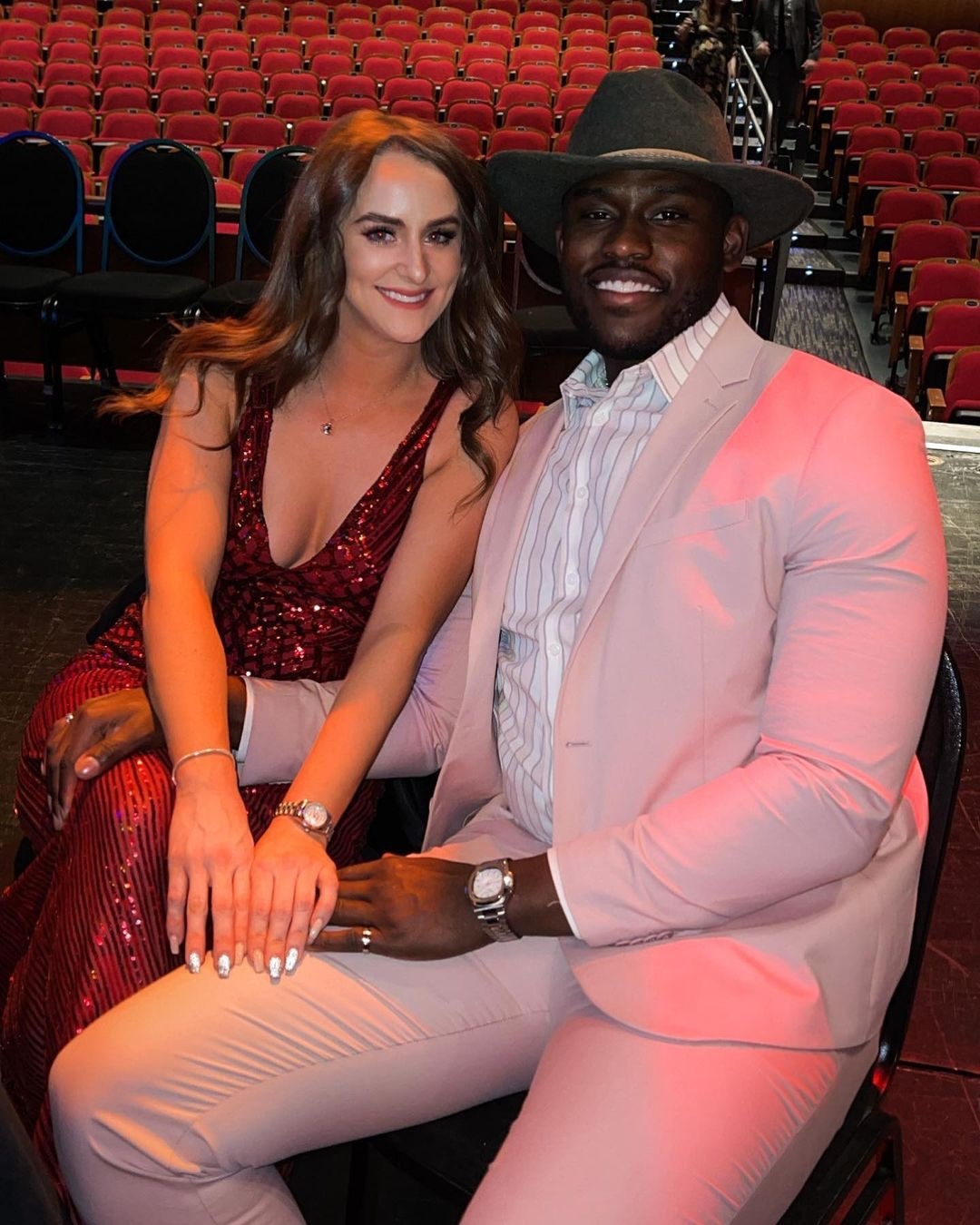 Then she said: "On our first date, he picked me up and took me to a nice dinner at Bricks & Barrels in Charleston, West Virginia, and then we went to a Wiz Khalifa concert at the WV Power Park. It was amazing." As their relationship grew, they went on several trips together, including one to Disney with Messer's three children from his previous marriages.
Also Read: Who Is ABC News Anchor Gio Benitez's Husband Tommy DiDario?
Engagement During A Romantic trip
Leah Messer and Jaylan Mobley got engaged while on a romantic trip to Costa Rica on August 19 of this year. After they engaged, Messer told PEOPLE that Mobley has a "great relationship" with her kids. She said that her daughters see Mobley "as a role model" and "as another father figure in their lives."
After getting engaged, the couple went on a picnic with Messer's daughters, where Mobley gave each of them a promise ring. "When I thought about this moment in a dream, it was just like this. A slow, steady, and unconditional love, not just for me but also for my three daughters, who are the most important things in my life "Messer wrote on Instagram next to the photos. "We appreciate all that you do for us. We love you as far as the eye can see. It only costs US 4L♾💒🍾🥂" Mobley also replied to the sweet post, writing, "My forever promises "
Why Were They Separated?
In an Instagram post on October 11, 2022, Messer said that she and Mobley had broken up. She wrote this in her post: "Even though the last year has been very exciting for both of us, we've both come to the conclusion that it's best for us to go our separate ways. "We are so grateful for the lessons we've learned, the ways we've grown, and the memories we've made together."