Lori Harvey's dating life is back in the news after her ex-boyfriend Memphis Depay posted a screenshot of a text conversation between her stepfather, Steve Harvey. When Memphis Depay, an international soccer player, and Lori got engaged almost five years ago, they got a lot of attention. Lori was 21 and Depay was 23 at the time. But their love affair didn't last long because they broke up a year later. Since then, the model has dated some of the most famous men in the entertainment industry. In this article, we'll discuss Lori's new boyfriend.
Who Is Lori Harvey Dating Now?
According to some sources, Lori is now dating John Boyega. His original name is Adedayo Bamidele Adegboyega Listen. He is a British actor and producer who was born on March 17, 1992. He first became well-known in his native Britain for his role as Moses in the sci-fi comedy film Attack the Block.
He becomes famous internationaly with his role as Finn in the Star Wars sequel. He has also worked on the dramas Imperial Dreams, The Woman King, and the thriller Breaking. He has won the BAFTA Rising Star Award and the Chopard Trophy at the Cannes Film Festival. In 2020, New African magazine said that he was one of the Top 100 most influential Africans.
Also Read: Did Sen Ted Cruz's Daughter Cut Herself? HPD Called To Senator's Home
How Lori And John Met
According to Media Take Out a person close to Lori told that the couple met at the Met Gala in New York City six months ago. People say they had a great talk and then gave each other their phone numbers. During the summer, they sent each other texts and FaceTimed. A few months ago, they went on their first date. And Lori's friend said that things moved quickly between them.
"It's moving very quickly, and Lori is very happy with how things are going," the friend said. Lori has been linked to a lot of famous men, like Drake, Future, Trey Songz, Diddy, Meek Mill, Michael B. Jordan, and about a half dozen NBA players. But her friend thinks that John might be her soul mate. The friend told Media Take Out, "Of all the men she's dated, he's the most serious, and they get along best."
Also Read: Meet Baker Mayfield's Wife, Emily Wilkinson!
So far there has been no confirmation from either Lori or John's side that they are dating. However, since this story is still under development, we will update our readers as soon as further details emerge.
Lori's ex-Boyfriend Michael Jordan
Before she started dating John, she was very serious with Michael Jordan. They have been together for a year and a half. In August 2022, Michael B. Jordan and Lori Harvey broke up. A source close to the couple told PEOPLE that Jordan and Harvey have broken up after dating for a year and a half. The source said that both Michael and Lori were very upset. "They love each other still."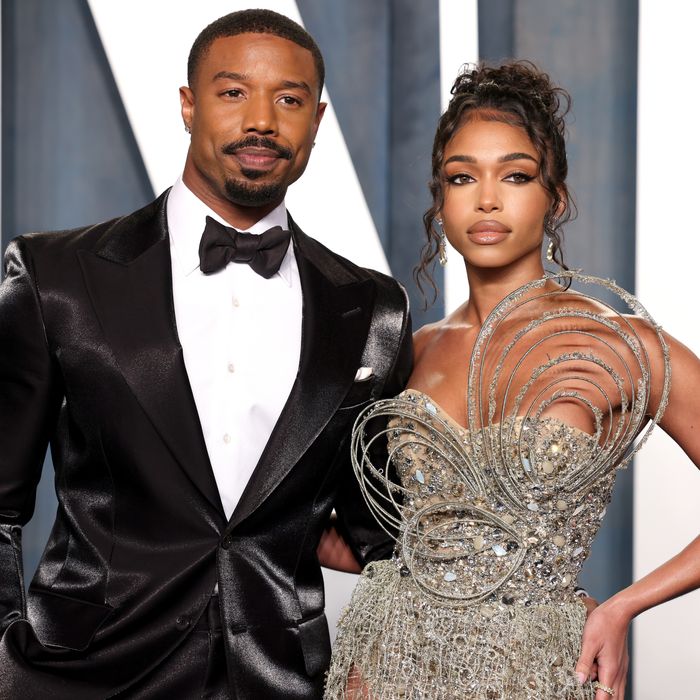 "Michael grew up a lot during their time together, and he was ready to make a long-term commitment. He let down his guard around her and did so for the first time in a romantic relationship "added the source. "They had a lot of fun together and made each other better."