Maddy Spidell is an American YouTuber and social media influencer who rose to prominence through her relationship with MrBeast. Born on March 31, 2000, Maddy has garnered a significant following on platforms like Instagram. Despite her private nature, she has shared glimpses of her personal and professional growth, inspiring her followers along the way. Maddy's positive messages and dedication to self-improvement have endeared her to fans, making her a respected figure in the online community.
Maddy gained attention as the girlfriend of popular YouTuber MrBeast. Although they preferred to keep their relationship private, their fans couldn't help but speculate about their romance. In this article, we delve into Maddy Spidell's relationship with MrBeast, their breakup, and Maddy's new boyfriend.
Who Is Maddy Spidell's New Boyfriend?
Following her breakup with MrBeast, Maddy Spidell has found love once again in the arms of her new boyfriend, whose identity remains undisclosed. Although she has not revealed his name, Maddy frequently shares pictures of the couple on her social media platforms. Judging from their photos, it is evident that they share a strong bond and radiate happiness in each other's presence.
Maddy Spidell's Instagram posts hinted at her newfound freedom. On July 25, 2022, she shared a photo on her Instagram story, featuring herself enjoying a mini vacation with that unidentified guy. The pair seemed relaxed and content in each other's company, indicating that Maddy had moved on from her relationship with MrBeast. Furthermore, Maddy previously posted a video in May 2022, showcasing her "perfect weekend" that included a snippet of her kissing someone. While the exact timeline of their breakup remains unknown, it appears that both Maddy and MrBeast have found happiness apart.
Also Read: All About Melissa Murray's Husband: Inside Their Relationship
All About Maddy Spidell And MrBeast's Relationship
Maddy Spidell and MrBeast, whose real name is Jimmy Donaldson, reportedly started dating in June 2019 after connecting through Twitter. Despite their high-profile status, both individuals rarely mentioned each other in their respective online content. Maddy made a few appearances in MrBeast's videos, including "Surprising My Girlfriend With 100,000 Roses For Valentines Day," "I Adopted EVERY Dog in a Dog Shelter," and "I Spent 50 Hours In Solitary Confinement." However, she mostly remained behind the scenes, with MrBeast occasionally mentioning her in his videos.
Also Read: Who Is Christopher Mintz-Plasse's Wife? Meet His Fiancee Britt Bowman
Maddy Spidell And MrBeast's Split And Reasons Behind It
In 2022, Maddy Spidell and MrBeast decided to end their relationship. While they kept the details of their breakup private, an interview with Rolling Stone shed some light on the situation. The article revealed that Maddy had been a positive influence on MrBeast, encouraging him to prioritize work-life balance. However, the demands of MrBeast's growing YouTube empire seemed to overshadow their relationship. The breakup occurred due to his singular focus on work, which ultimately became a major contributing factor.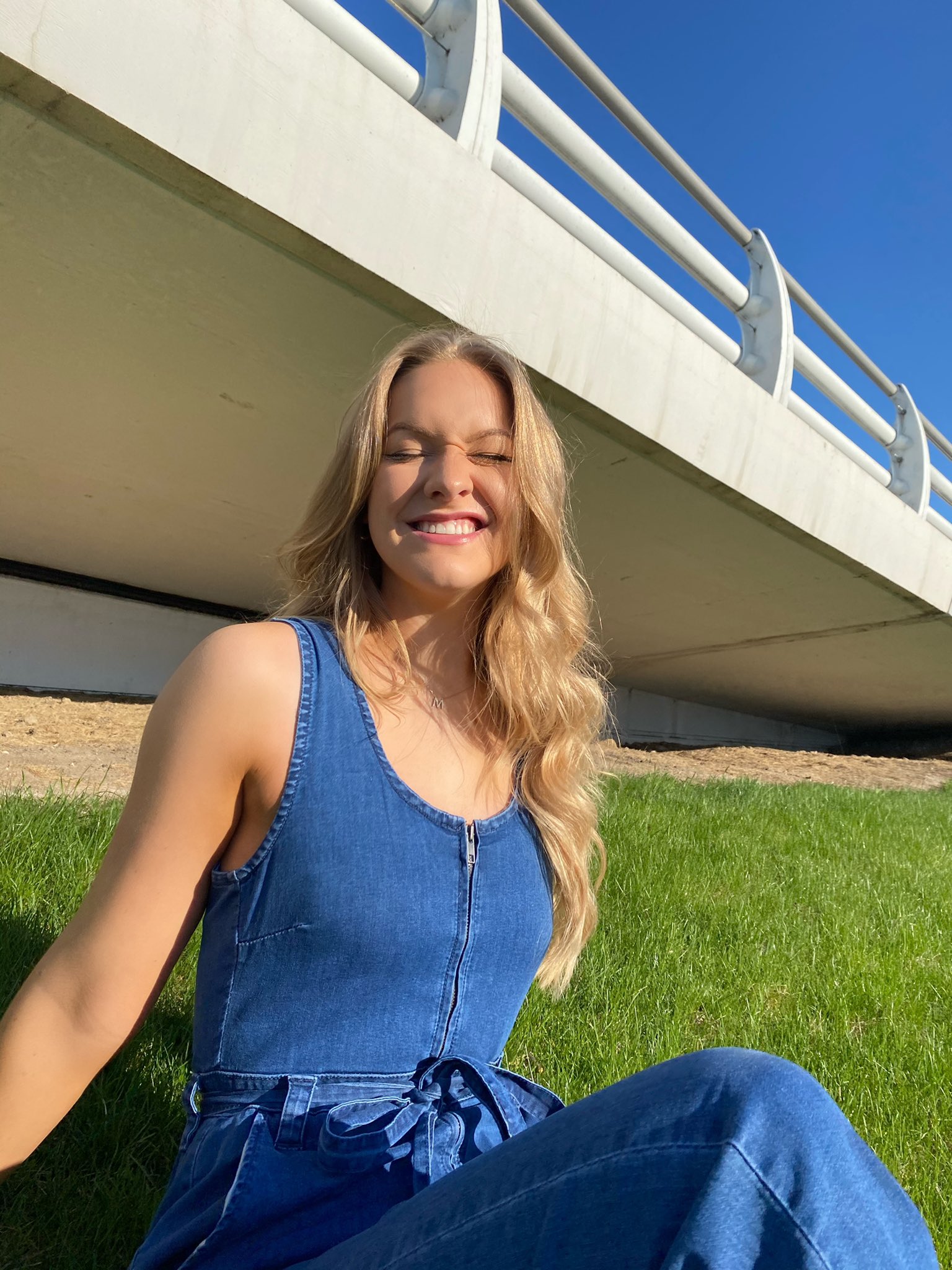 After their split, both Maddy Spidell and MrBeast embarked on their own paths. MrBeast, known for his dedication and hard work, continued to pursue his viral video endeavors. Meanwhile, Maddy took to Instagram to share a positive message with her followers. In her heartfelt Instagram story, she mentioned her personal growth and the opportunities that came her way. Maddy expressed her gratitude for the transformative experiences and the new healthy habits she had developed since moving to Los Angeles.
Despite parting ways romantically, Maddy Spidell and MrBeast appear to remain on good terms. They continue to follow each other on social media, suggesting that they hold no ill will toward one another. While they may have chosen to pursue separate paths, their respect and friendship endure.