Marjorie Greene is an American politician, businesswoman, and far-right conspiracy theorist and served as the U.S. representative for Georgia's 14th congressional district. Recently the news came out that Marjorie Greene and her husband, Perry are getting a divorce.
The couple tied the knot in 1995 and celebrated 25 years of marriage on August 11, 2020.
In this post, we have covered about Marjorie Greene and Perry Greene divorce, their children and all the other information you are looking for. So, keep reading this article to know everything you need to know about them.
Perry Greene Files For Divorce From His Wife, Marjorie Greene
Perry Greene, who is husband of Marjorie Taylor Greene, filed for a divorce on Wednesday. As per court documents, Perry Greene and the conservative congresswoman have been married for just more than 27 years. Perry Greene wrote in his petition that he and the congresswoman had been in a "bona-fide state of separation" before he decided to file the papers in Floyd County, Georgia.
He also said that their marriage has been "irretrievably broken."
But Perry Greene also asked that the divorce be filed under seal, saying that "the record will contain sensitive personal and financial information that if made public would hurt the parties' privacy interests."
It's not clear why they ended things, but MTG's husband says in the papers that they had already been apart.
Also read: Who Is Bria Vinaite Boyfriend? Know About Michael Voltaggio!
Marjorie Greene And Perry Greene Released Their Statement Following Divorce Filing
Marjorie Taylor Greene said that the divorce was a "private and personal matter."
She said in a statement, "Marriage is a wonderful thing and I'm a firm believer in it. Our society is formed by a husband and wife creating a family to nurture and protect. Together, Perry and I formed our family and raised three great kids. He gave me the best job title you can ever earn: Mom," Rep. Greene wrote. "I'll always be grateful for how great of a dad he is to our children."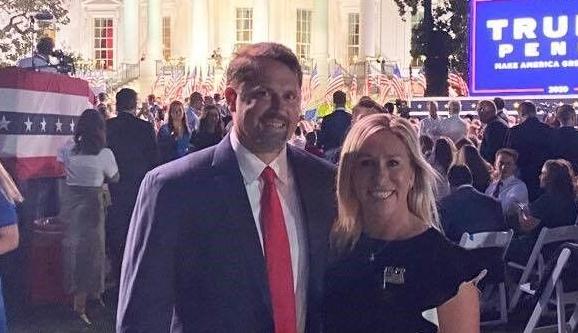 On the other hand, Perry Greene told sources that the congresswoman was his "best friend for the last 29 years" and a "amazing mom."
"Our family is our most important thing we have done. As we go on different paths we will continue to focus on our three incredible kids and their future endeavors and our friendship," Perry Greene said.
Cheating Allegations On Marjorie Greene
A decade ago, Marjorie Taylor Greene is said to have had several "brazen" affairs while still married.
Greene cheated on her husband with a polyamorous tantric s*x guru and the manager of her gym, according to reports.
Jim Chambers, who was a billionaire and Greene's former boss at the CrossFit gym in Alpharetta, Georgia, said she had the affairs when she worked for him in 2012. Chambers said she had affairs with "Tantric Warrior" Craig Ivey and another gym manager named Justin Tway.
She met Ivey, so the story goes, while she was working in Alpharetta gyms.
The New Yorker magazine wrote about Chambers' claims about Greene's affairs in October 2020. It said that she was having "multiple, obvious extramarital affairs in front of all of us." The magazine said that they talked to someone with whom Greene was allegedly having an affair. This person gave them "text message proof" that Greene was sleeping with him.
Also read: What Is Emma Chamberlain's Net worth And Who Is Her Boyfriend?
How Many Children Does Marjorie And Perry Have?
Marjorie Greene And Perry Greene, her husband share three kids together.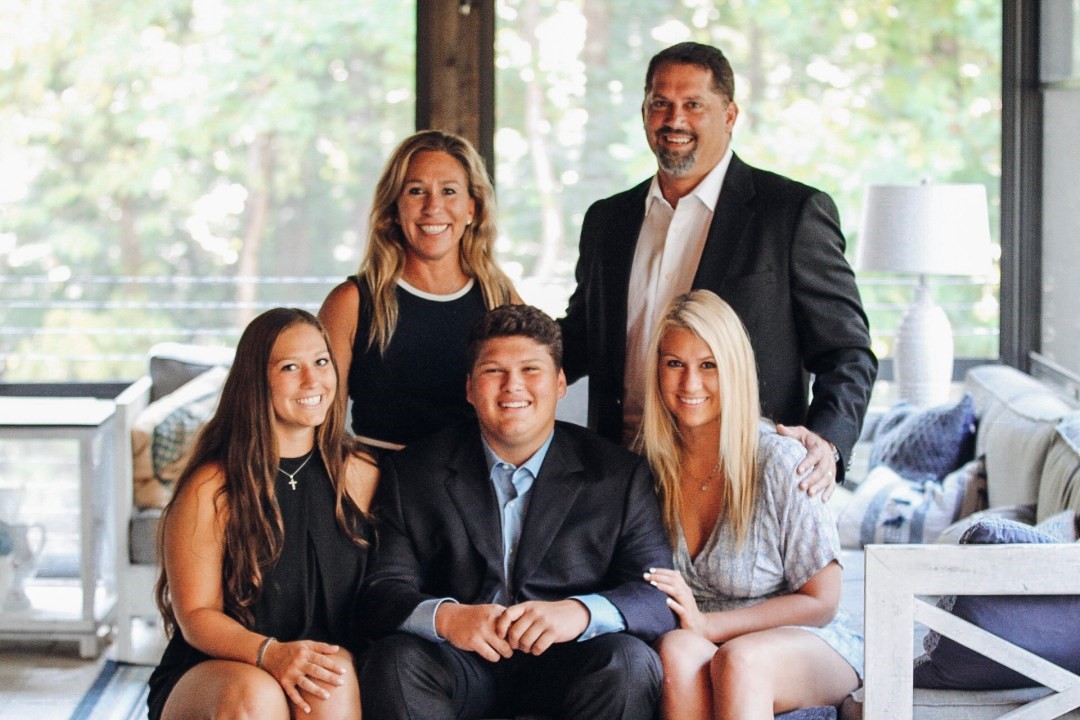 Lauren, Taylor, and Derek are the names of her three children. She says on her website that being a mother is the best part of her life.
Marjorie has been active in her community, in her children's schools, and as the National Director of Family America Project on a national level.