James Holzhauer gained fame for his incredible performance on the quiz show Jeopardy!, where he set records with his 32-game winning streak and high earnings. And now he is back as Holzhauer is going to take part in the Jeopardy! Masters event on ABC during prime time. The show started on 8 May 2023.
However, behind every successful man is a supportive partner, and in James Holzhauer's case, that partner is his wife, Melissa Holzhauer. Melissa may not be a high-stakes player like her husband, but her own achievements and contributions are noteworthy. Let's delve into the life of Melissa Holzhauer, a woman of diverse talents and unwavering support for her husband.
Who Is Melissa Holzhauer?
Melissa Holzhauer, wife of James Holzhauer, is an accomplished individual in her own right. While James made a name for himself as a game show contestant and professional sports gambler, Melissa pursued her interests in academia and education.
In 2014, Melissa Holzhauer appeared on the quiz show "Who Wants to Be a Millionaire?" hosted by Cedric the Entertainer. Although residing in Seattle at the time, Melissa now resides in Las Vegas with her husband. She had an opportunity to win over $50,000 but walked away with $28,000. Despite the outcome, Melissa demonstrated her intellect by having the correct answer in mind.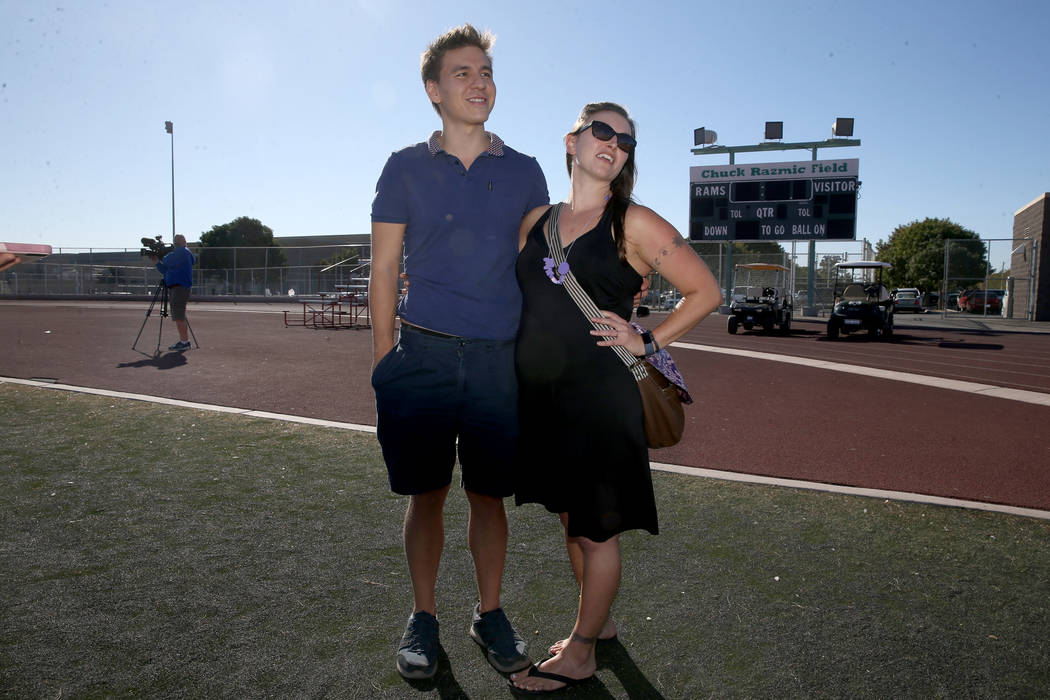 While James Holzhauer openly admitted his disinterest in books and studying, Melissa is an avid reader and scholar. She studied classics, literature, and linguistics at the University of Washington and holds a Masters in Classics from Brown University. Melissa's passion for knowledge led her to become an academic tutor in Las Vegas, where she assists students in preparing for the ACT.
Also Read: Who Is Alanis Morissette's Husband? A Look Into Their Relationship
Know About Melissa And James' Kids
Melissa and James Holzhauer have a beautiful 4-year-old daughter. In a heartwarming moment on Jeopardy!, James aligned his final score with his daughter's birthdate, earning a record-breaking $110,914. He affectionately signed off his correct answer with the message, "Happy birthday, Booger." The Holzhauer family cherishes their special moments and finds unique ways to celebrate them.
James Holzhauer is known for using significant dates to influence his wagers on Jeopardy! His final Jeopardy wager of $9,812 represented the couple's anniversary date. James stated, "Family will always be more important to me than money or winning on Jeopardy," expressing the deep bond and love he shares with Melissa and their daughter.
Also Read: Know About Wyndham Clark's Wife As He Wins His First PGA Tour
All About James' Jeopardy! Masters
In the last show of Celebrity Jeopardy! on ABC in February 2023, Holzahauer was a Clue Giver in the category "Taking a Gamble with James Holzahauer" during the Triple Jeopardy! round.
On May 8, 2023, Holzhauer came in second place in the first round of Jeopardy! Masters. He wrote in an "answer" inviting Ken Jennings to a tournament, even though he knew the answer to the last Jeopardy question. Even so, he won his group because he was over 20,000 points ahead of the other contestants. He was in the lead (40,800 points) when he went on Final Jeopardy! He had said earlier in the day that he was going to be the "villain" of the game.
Behind James Holzhauer's record-breaking Jeopardy! performance stands a remarkable woman named Melissa Holzhauer. With her diverse educational background, passion for reading, and dedication to supporting her husband, Melissa plays a significant role in James's success. As James focuses on conquering game shows and professional gambling, Melissa utilizes her knowledge and skills to make a positive impact in education. Together, they form a strong and loving family unit, cherishing special moments and finding unconventional ways to express their affection.