Jessica Powell is a fitness trainer. Jessica was initially introduced to viewers of My Big Fat Fabulous Life as one of Whitney's personal trainers. Whit and Jessica have maintained their connection since that time.
Whitney has been getting assistance from North Carolina-based Jessica as she continues her fitness journey. Jessica and Whitney work well together and are obviously both very committed to seeing Whitney succeed. Many MBFFL fans are interested in Jessica because she is now a significant part of Whitney's life.
Jessica and her fiancé were shown getting ready for their wedding in MBFFL Season 10. But now they got married. But Who is her husband?
Jessica Powell's husband: How The Couple Met?
Isaiah Martin is Jessica's husband. The couple met in 2016 on the stages of her dad's business, Powell Fitness. That's also where he decided to propose in July 2021, Jessica wrote in an Instagram post announcing their engagement.
"I had just finished "Hot Shot 19″ (CrossFit people will know what that is), and he took my hand and walked me up the steps to meet our family and a few close friends who have been with us from the start," the trainer who had just gotten engaged wrote on July 11, 2021. "It was incredible, it was perfect, and I'm so happy and in love!"
Also Read: Are Drew And Enya Dating In Real Life? All You Need To Know!
On April 16, 2022, they said "I do." "The one I love most! In this one and the next… Mrs. Martin, show some respect!" Isaiah wrote a caption for an Instagram photo of him kissing his bride passionately on their wedding day.
However, Jessica's husband enjoys everything CrossFit related, just like his wife. (Which shouldn't be surprising given that the couple met there first.) In addition to supporting his partner as she trains for and competes in professional bodybuilding, the two still go to the gym together today.
About Jessica Powell's Fitness Career
Jessica is a competitive body builder in addition to being a fitness instructor. She takes weeks to training for each tournament, and her level of commitment to her craft is genuinely inspiring. She competes in CrossFit competitions in addition to bodybuilding competitions.
Will Powell, Jessica's father, owns the Greensboro club Fitness Zone, where the two had recently been employed. The fitness coach participated in CrossFit competitions and bodybuilding contests while doing this. She also significantly reduced her weight (at one point she weighed more than 200 pounds).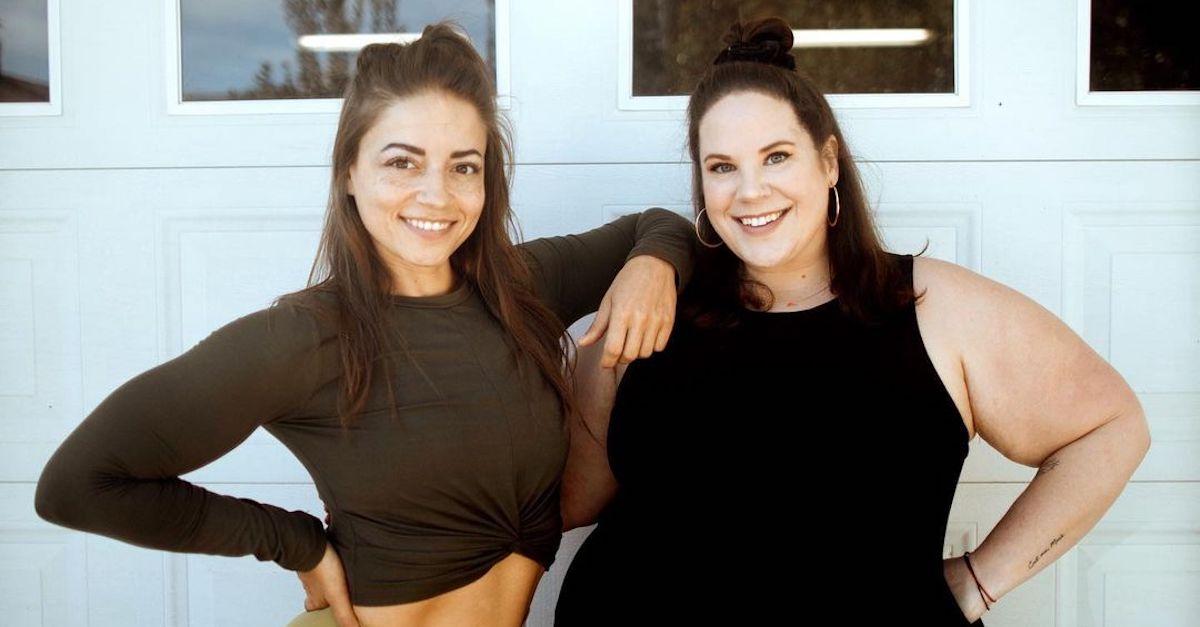 Also Read: Is Selena Gomez Dating Anyone? All You Need To Know About Her New Boyfriend Andrea Ierovolino
Once you reach a certain level where you have gained a lot of weight, you may wonder, "What's the point?" In 2019, Jessica spoke with FOX8 WGHP. "The weight only continued to increase. And as you may be aware, 150 pounds increased to 175 and then to over 200. And it was almost as though I suddenly wondered, "What has happened to me?""
You can find MBFFL star Jessica on Instagram at @dragonqueen11, where she has 35k followers.
She uses Instagram often to share photos of everything from her family and friends to gym selfies, pictures of her healthy diet, and a lot of photos of her body changing.