Michael Imperioli is an American musician, writer, and actor. He is most well-known for his role as Christopher Moltisanti in the HBO crime drama The Sopranos, which won him the Primetime Emmy Award for Outstanding Supporting Actor in a Drama Series in 2004. Early in his career, he was known for playing Spider in Martin Scorsese's Goodfellas (1990).
Talking about his personal life, since September 1995, Michael Imperioli has been happily married to Victoria Chlebowski. The 56-year-old actor and his interior designer wife have been married for so long and are so happy. Vadim and David Imperioli are their two children together, and Isabella Chlebowski is her daughter from a previous relationship.
Here's everything you need to know about Michael Imperioli and Victoria Chlebowski's relationship.
When Did Michael and Victoria Start Dating?
It's not clear how Michael and Victoria met or when they started dating, but it's said that they hit it off in the 1990s when they were both at the same bar. They spent enough time together to fall in love and get married in September 1996. Ever since they've been able to keep their marriage and family life pretty private, but they still show off their love online as well as at professional events every once in a while.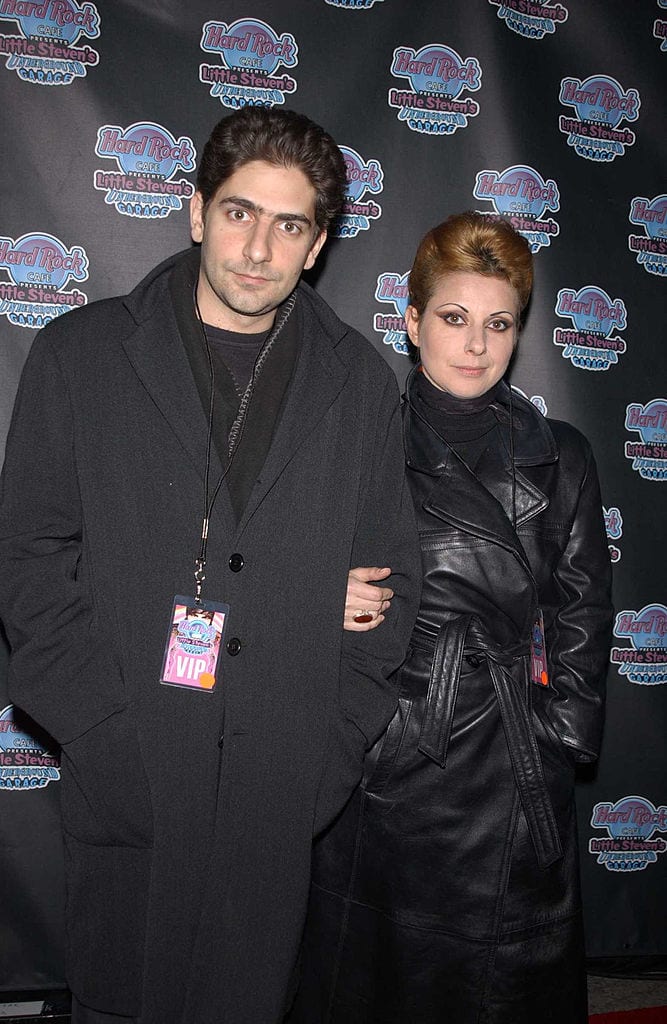 The couple started going to Buddhist classes in New York City in 2016, and they are students of Tibetan Buddhist lama Namkha Rinpoche. They may have even set up a place for Rinpoche to teach in Tribeca and keep practicing Buddhism.
Also read: Know About Sebastian Korda's Girlfriend As He Defeated In The Finals Of Adelaide 1
Imperioli was the artistic director of Studio Dante, which he and his wife started. He is an active member of The Jazz Foundation of America and co-hosted the foundation's 20th-anniversary concert, "A Great Night in Harlem," at the Apollo Theater in May 2009.
Meet Victoria Chlebowski, Michael Imperioli's Wife
Victoria Chlebowski was reportedly born in Russia and raised as a Jew. She didn't move to America with her family until she was 16. Victoria went to a private high school in California, and then she went to Elite College in the US. She studied art history classes at Parson and The New School and studied art, philosophy, and German in Munich.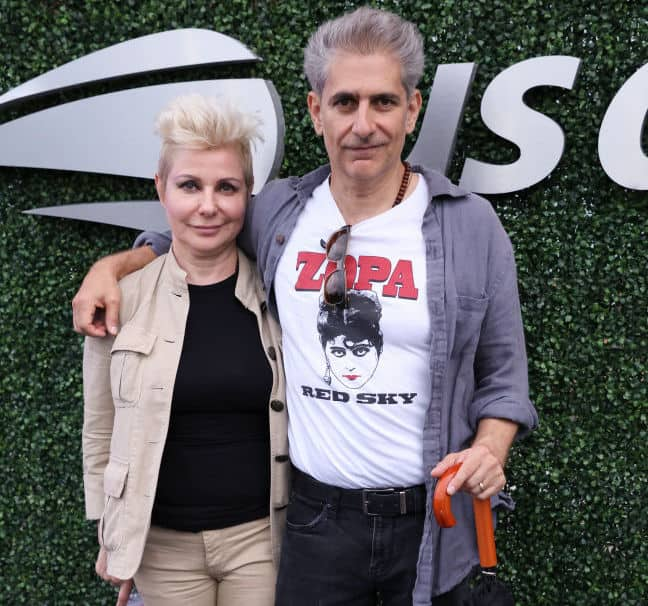 Victoria has reportedly worked on several businesses, including a design company called SVE New York. She and Michael are also said to have helped fix up an old factory building in Tribeca and to own a Bohemian bar in Chelsea. Her name is also linked to the 2013 movie Joy de V. She played the part of Laszla.
Also read: Who Is Mac Jones' Girlfriend? Complete Relationship Detail
Know More About Michael Imperioli
Imperioli has now been nominated for two Golden Globe Awards and five Emmy Awards for his role as Christopher Moltisanti on The Sopranos. He received an Emmy for the fifth season of The Sopranos in 2004. Imperioli is the guitarist and vocalist for the band Zopa. In 2020, Zopa released its first album, called La Dolce Vita. She had a cameo as a narrator in The Many Saints of Newark, a 2021 movie that was a prequel to The Sopranos.
In January 2022, HBO gave Imperioli a lead role in the second season of the dark comedy series The White Lotus.