Mills Lane, the legendary referee who oversaw the "Bite Fight" between Mike Tyson and Evander Holyfield and over a hundred more championship fights, passed away on Tuesday morning at his home in Reno, Nevada, according to his son Terry Lane, who spoke to ESPN.
A biography on the website of the International Boxing Hall of Fame states that Lane, 85 at the time of his death, loved to yell "Let's get it on" after delivering directions to the two boxers before each contest.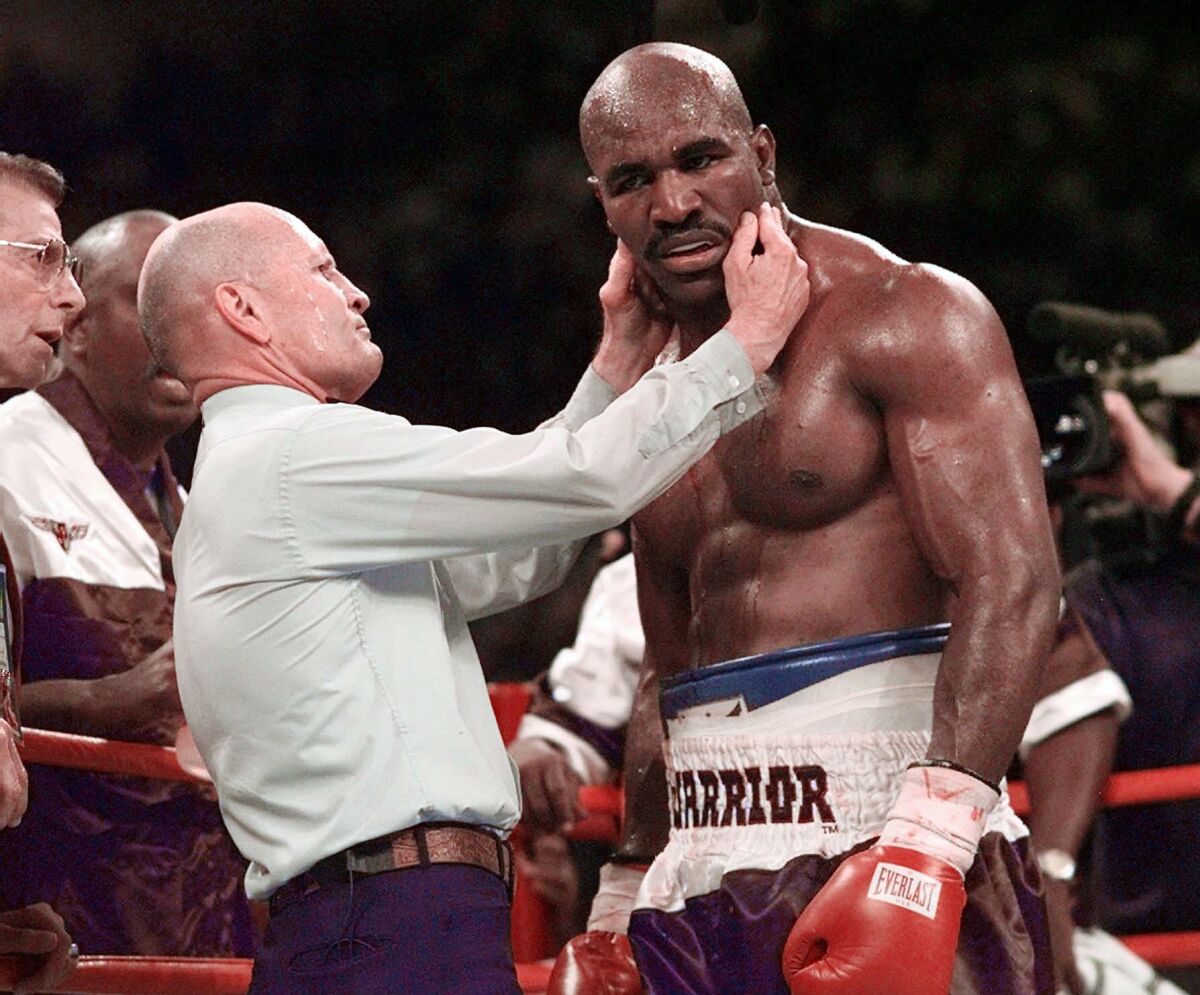 When boxing legends like Muhammad Ali, Mike Tyson, Thomas Hearst, and Julio César Chávez squared off, he was the no-nonsense referee. Nevada Boxing Hall of Fame officials expressed their sadness over the loss of "renowned referee Mills Lane" in a statement released after his death was confirmed.
In this post, we will discuss the Hall of Fame boxing referee Mills Lane's cause of death and net worth.
What Was Mills Lane's Cause Of Death?
Mills Lane passed just a week after entering a hospice facility, according to Tommy Lane, Mills' son, who spoke to the Reno Gazette Journal.
In March of 2002, Lane had a stroke that rendered him largely paralyzed and virtually unable to talk.
Tommy Lane said, "He took a significant decline in his overall situation, It was a quick departure. He was comfortable and he was surrounded by his family." When he died, his wife Kaye and his sons Terry and Tommy were with him.
"No one knew how much time he had left. We felt like we were getting ready for this the whole time, but there is no way to get ready for this "Tommy Lane said.
Also read: Know About Eden Hazard's Girlfriend And Net Worth As The Footballer Retires!
Mills Lane's Net Worth At The Time Of His Death
Mills Lane's net worth has been estimated to be $3 million as per Celebrity Net Worth. Refereeing boxing events was the main source of his earnings. A sizable chunk of his fortune also came from his TV appearances. His grandfather established Georgia's largest bank, and his uncle, also named Lane, served as president of Citizens & Southern National Bank.
Early Life And Career
Lane started boxing after he joined the Marines in 1956. He was known for his no-nonsense attitude as the third man in the ring. However, he lost at the U.S. Olympic trials in San Francisco in 1960.
The next year, he turned pro and fought as a welterweight. In his first fight, he lost by TKO in the first round. Lane won his next 10 fights in a row, knocking out his opponents six times. He retired in 1967 with a record of 10-1.
He got his law degree from the University of Utah in 1970, and the next year he officiated his first title fight.
Also read: What Is Tristan Tate's Net Worth In 2022?
Lane always seemed to be in the middle of big fights. Whether it was Tyson's comeback DQ win over Peter McNeeley or Julio Cesar Chavez's rematch win over Meldrick Taylor, Lane was there as arguably the most famous referee in boxing's long history.
In 1998, Bernard Hopkins and Robert Allen fought, but there was no winner because Hopkins was kicked out of the ring while Lane was trying to break up one of the many clinches. Even his last fight, when Tommy Hearns knocked out Jay Snyder in the first round in 1998, was an extremely rare double knockout.