The tennis pro, Naomi Osaka, has some exciting news to share, as she announced her pregnancy on Instagram. The 25-year-old revealed that she is expecting her first child with her boyfriend Cordae.
In the Instagram post, Naomi shared a heartwarming photo of an ultrasound screen, with a caption that read "Can't wait to get back on the court, but here's a little life update for 2023."
This news comes as a surprise for many fans, who have been eagerly waiting for her return to the court. This new chapter in Naomi's life is sure to be one of the most fulfilling experiences for her and her partner.
In the next slides of the post, Osaka wrote about her next chapter in both English and Japanese. She wrote, "The past few years have been interesting, to say the least, but I find that it's the most challenging times in life that may be the most fun. These few months away from the sport has really given me a new love and appreciation for the game I've dedicated my life to."
Naomi continued, "I realize that life is so short and I don't take any moments for granted, every day is a new blessing and adventure. I know that I have so much to look forward to in the future, one thing I'm looking forward to is for my kid to watch one of my matches and tell someone, 'that's my mom,' haha."
The comment section of her post was filled with well wishes and excitement for her next chapter in life. The news of Naomi's pregnancy has sparked a renewed interest in the tennis star's personal life, as fans look forward more into the tennis player's personal life including her boyfriend Cordae and their relationship details.
Also read: Know About Jeff Beck's Wife And Net Worth As The Guitarist Dies At 78
How Did Naomi And Cordae Meet Each Other?
Naomi and Cordae stated in a video Q&A for GQ that they met at a Clippers game, but dating rumors started when Osaka posted a selfie with Cordae in a mirror on Instagram in April 2019. When he began dating the pro athlete, he became her biggest fan. In June 2019, Osaka played at the US Open, and her boyfriend was there to cheer her on. It's funny that it was the first tennis game he ever saw.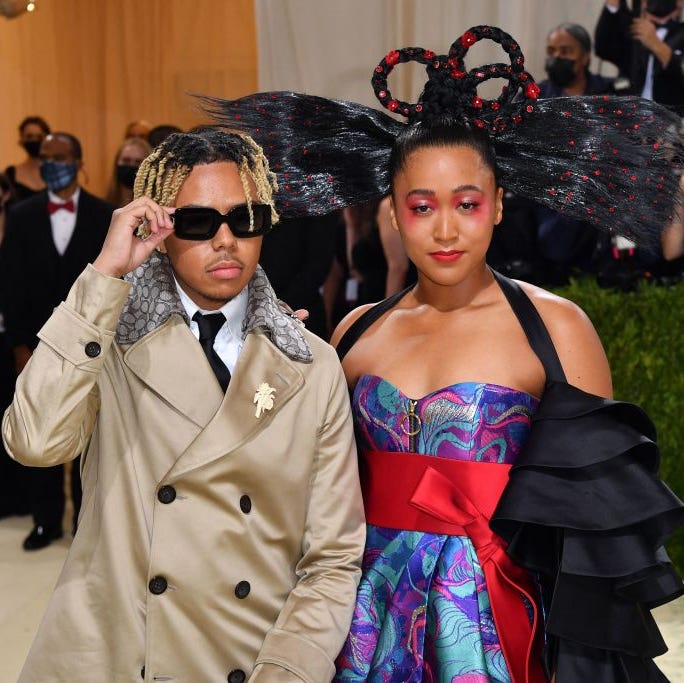 Since then, they have kept their relationship pretty quiet, though they did look great at the 2021 Met Gala together, and they wouldn't have it any other way.
Cordae and Osaka are both best known, yet they are extremely cautious about what they speak about their relationship. "We were dating for almost a year before people found out about us," the rapper explained. "So we move in a very secluded way. We don't really share personal moments online because I think they're sacred. A relationship is a sacred thing. Once you allow outside influences get into it, it becomes less sacred."
Also read: Know About JB Smoove's Wife, And Daughter
Know About Cordae, Naomi Osaka's Boyfriend
Cordae Amari Dunston, better known as just Cordae, is a 25-year-old American rapper, singer, and songwriter. He first became popular by posting remixes of well-known songs, like "My Name Is" by Eminem, on YouTube. In 2018, he joined the group YBN. In September of that year, they put out their only project together, YBN: The Mixtape, which had songs with Gucci Mane, Wiz Khalifa, Lil Skies, Machine Gun Kelly, and Chris Brown. 
Cordae has also released two solo studio albums. The Lost Boy came out in 2019 and was nominated for Best Rap Album at the 2020 Grammy Awards.