Pastor and politician Raphael Warnock has served as Georgia's junior senator in the United States Senate since 2021. As a Democrat, he was sworn in on January 20th, 2021.
Warnock, the first African-American senator from Georgia, is in a rematch with a Republican opponent after his 2021 runoff victory ushered in a Democratic majority in the Senate. This time, he's competing with Herschel Walker, a former football player and Republican who has Trump's support.
NBC News says that Sen. Raphael Warnock, a Democrat from Georgia, will likely beat his Republican opponent, Herschel Walker, in the state's runoff election and win a full six-year term in the Senate.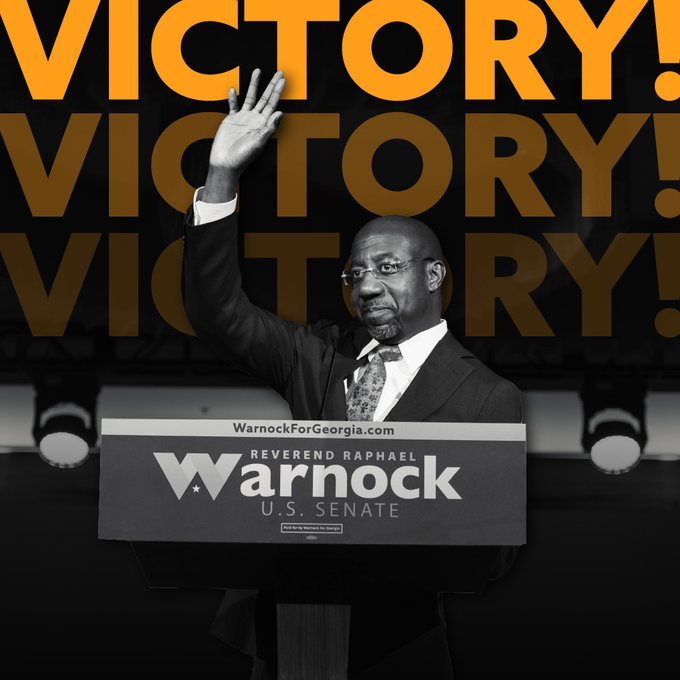 If Warnock beats Walker, Democrats will have a 51-49 majority in the Senate. This could be a very important boost that caps off much better-than-expected midterm elections for the party in power.
In this post, we will discuss details about Raphael Warnock's life, such as his wife and net worth.
Who Is Raphael Warnock's Wife? All You Need To Know About Oulèye Ndoye
On February 14, 2016, after having a private ceremony in January, Raphael Warnock and Oulèye Ndoye tied the knot in front of family and friends. There are two kids in the family. Their divorce was formalized in 2020, following their separation in November 2019.
A global leader with over a decade of experience in government, non-profits, and academia, Ouleye Ndoye is a force to be reckoned with. Media outlets as diverse as the New York Times, the Washington Post, the Atlanta Voice, the Atlanta Journal-Constitution, and C-Span have covered her advocacy work for women and children.
Oulèye got degrees from Spelman College in Atlanta, Oxford University in the United Kingdom, and Columbia University in New York. She was the first Senior Human Trafficking Fellow for the city of Atlanta.
Ouleye's Instagram account (@ouleye_ndoye) is a window into her daily life and the adventures she has with her children.
Also read: Did Sen Ted Cruz's Daughter Cut Herself? HPD Called To Senator's Home
Raphael Warnock's Wife Asked Court To Compel Warnock To Child Custody Questioning
The ex-wife of Democratic Georgia Senator Raphael Warnock reportedly filed paperwork last month asking the court to force him to appear for questioning for child custody.
According to records obtained by the Washington Free Beacon, Warnock's ex-wife, Oulèye Ndoye, is demanding he submits to interrogation by her counsel as the couple continues their court struggle over child custody.
Ndoye has said that Warnock didn't take good care of his kids when it was his turn on their agreed-upon schedule. The complaint says that this is because of Warnock's campaign to stay in the Senate.
The original complaint from February 2022 says, "Since the entry of the Final Judgement and Decree, [Warnock] has not followed the parenting time schedule that was signed and executed at the time of the divorce." "By the middle of 2020, [Warnock] had to leave town for long periods of time on a regular basis for work."
In the complaint, Warnock was also said to have not paid for child care or made adjustments for his changing work schedule.
In the custody case, both Warnock and Ndoye have taken shots at each other. The Free Beacon said that in the spring, Warnock tried to get Ndoye's college records from ten years ago. Ndoye said that this was done "solely to embarrass and harass" her. The Free Beacon said that Fulton Superior Court judge Shermela Williams, who was a registered Democrat before she won her seat in a nonpartisan judicial election in 2020, did not let the public attend a hearing in June.
Also read: Andrew Tate Net Worth In 2022 Explored As He Calls Himself A Trillionaire
What Is Raphael Warnock's Net Worth?
Raphael Warnock has a net worth of $800,000 as per Celebrity Net Worth. Raphael Warnock's estimated net worth is based on the value of his stock portfolio as of the filing date of his federal election financial form. The retirement account he has with MMBB, worth between $500,000 and $1 million, is his largest stock holding. His other dozen or so holdings in the portfolio are all worth between $1,000 and $15,000.