Reid Wiseman is a well-known American astronaut, engineer, and naval aviator who has made significant contributions to NASA's space exploration programs. He was born on November 11, 1975, in Baltimore, Maryland, USA. He attended the Rensselaer Polytechnic Institute in New York, where he earned a bachelor's degree in engineering. He later received a master's degree in engineering from Johns Hopkins University in Baltimore.
In addition to his role as an astronaut, Wiseman is also involved in NASA's Artemis program. He was selected as the commander of the crew for the Artemis 2 flight, which is planned to circle the Moon in 2024. The mission is a part of NASA's efforts to send humans back to the Moon and, eventually, to Mars.
In addition to his professional career, he has also faced personal loss in his life, particularly with the death of his wife, Carroll Taylor. In this article, we will discuss Reid Wiseman's life, career, and his wife.
Who Is Reid Wiseman's Wife?
Reid Wiseman was married to Carroll Taylor, and together they had two daughters. In May 2020, Taylor passed away at the age of 46 following a five-year battle with cancer. Her death was a tragic loss for Wiseman and his family.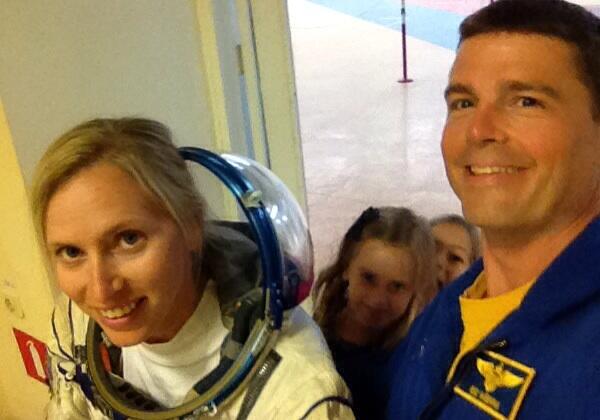 According to reports, Taylor was a remarkable woman who was highly respected and loved by her family and friends. She was a devoted mother and wife who spent her life caring for her family and helping others.
Reid Wiseman's mother, Judy, has also passed away, and his father, Bill, lives in Hunt Valley, Maryland.
Also Read: A Peek Into Marcus Rashford's Girlfriend And Their Relationship
Know About Reid Wiseman's NASA Career
Wiseman joined the US Navy and became a Naval Aviator in 1999. He served as a fighter pilot and was deployed twice to the Middle East. In 2003, he was deployed to Iraq as part of the Iraq War. Wiseman was recognized for his service with various commendations, including the Strike/Flight Air Medal and the Navy and Marine Corps Achievement Medal.
In 2009, Reid Wiseman was selected as one of the nine members of NASA's 2009 astronaut class. He completed his training in 2011 and, in May 2014, he launched into space as part of Expedition 40/41. Wiseman spent 165 days aboard the International Space Station (ISS) and was a crewmember of the orbiting lab's Expedition 40 and Expedition 41 missions. He returned to Earth in November 2014, and his successful mission earned him praise from NASA and the public.
Following his return from space, Wiseman took on various roles at NASA, including serving as the Deputy Chief of the Astronaut Office under Chief Astronaut Patrick Forrester from June 2017. In December 2020, he was promoted to Chief of the Astronaut Office at NASA.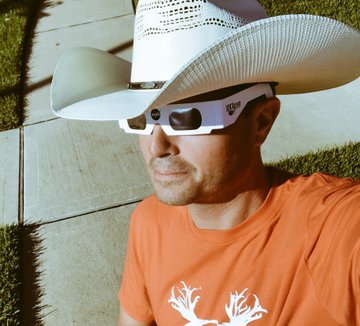 Also Read: Meet Wynonna Judd's Husband, Cactus Moser: Relationship Info
Reid Wiseman is a highly respected astronaut and engineer who has made significant contributions to NASA's space exploration programs. He has faced personal loss in his life, including the death of his wife, Carroll Taylor. Despite this, Wiseman remains committed to his work at NASA and is focused on the agency's goal of sending humans back to the Moon and eventually to Mars.
The loss of a loved one can be devastating, and our thoughts go out to Reid Wiseman and his family during this difficult time. We hope that they find comfort in the memories of Carroll Taylor and the knowledge that she will always be remembered for the positive impact she had on the lives of those around her.