Robert Kyoung Hur is an attorney from the United States. From 2018 to 2021, he was the United States Attorney for the District of Maryland. He was principal associate deputy attorney general before. On January 12, 2023, Attorney General Merrick Garland named Hur as the Special Counsel who would be investigating Joe Biden handling classified documents found at Biden's home and the Penn Biden Center.
As Special Counsel, Robert Kyoung will have the power to bring charges for any crimes found during the investigation or to refer them to other federal prosecutors. He has stated that he will conduct the investigation with fairness, impartiality, and objectivity. He also mentioned that he will carry out the investigation swiftly and thoroughly, without any bias, and will ensure to live up to the trust placed in him.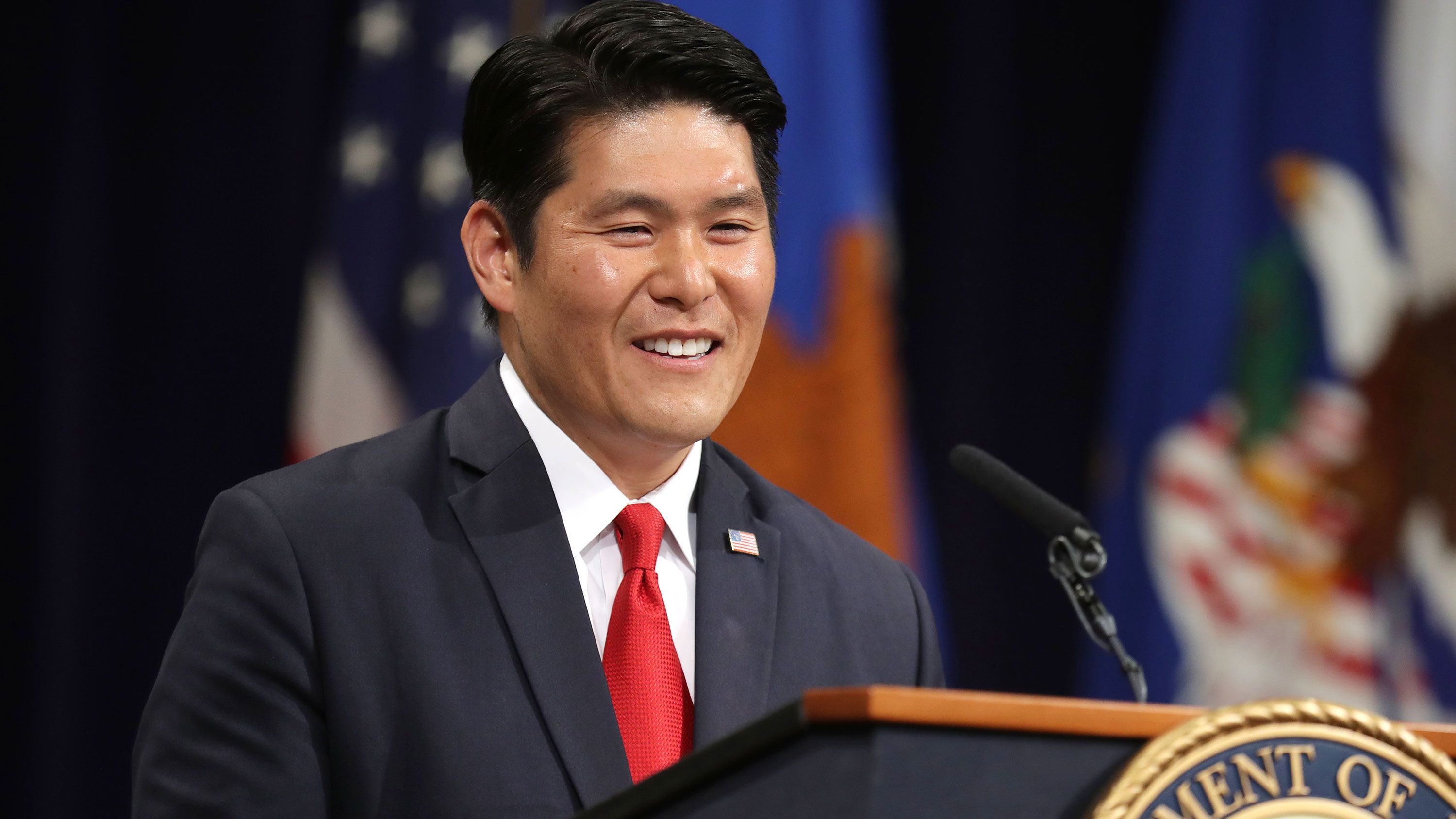 Besides his role as the Special Counsel, Robert Kyoung Hur also has a fulfilling personal life. He is not only a respected lawyer but also a doting father and loving husband. Robert is a devoted father to his three children and a supportive husband to his wife, Cara Brewer. They share a strong bond and often spend time together as a family. Read on to know about his wife and their relationship.
When Did Robert Hur Get Married To His Wife Cara Brewer?
The New York Times published a wedding announcement for Robert Kyoung Hur and Cara Elizabeth Brewer in 2004. According to the Times, they got married at the Glen Mar United Methodist Church in Ellicott City, Maryland. In that article, Cara Brewer was described as an "associate in the McLean, Virginia, office of Pillsbury Winthrop, a San Francisco law firm."
Robert Kyoung Hur and his wife, Cara Hur, met on a subway train. Upon learning that Cara was a law student, Robert offered her a ticket to attend a Supreme Court oral argument. At that time Robert said, "I was quite impressed with her appearance, but I did not want to appear as someone who would make an inappropriate advance towards a woman in a subway station." It has been reported that Cara initiated the conversation.
Also read: Know About Riley Keough's Boyfriend, Ben Smith-Petersen, And Their Relationship!
The couple shares three children together, two daughters and a son.
Know About Cara Brewer, Robert Hur's Wife
Cara Hur, the wife of Robert Kyoung Hur, worked as an associate in the McLean, Virginia office of Pillsbury Winthrop, a San Francisco-based law firm.
Cara is the daughter of Megan and John Brewer, who reside in Gaithersburg, Maryland. Robert's wife completed her undergraduate studies at the University of Maryland, College Park, and earned her law degree from George Washington University.
Also read: Meet Michael Schmidt's Wife, Nicolle Wallace: Relationship Details
Cara Hur has chosen to keep her Instagram account private, only allowing a select group of followers to view her content. On her Facebook profile, Cara frequently shares photographs of her children and husband, as well as articles related to education. It is clear that Cara prefers to keep a low profile on the social media platform.