Ross Mathews, the beloved American television host and personality, has won the hearts of millions with his humor and charm. Rising to fame as "Ross the Intern" on "The Tonight Show with Jay Leno," he has since conquered various TV shows and is currently a judge on the hit reality show "RuPaul's Drag Race."
However, besides his impressive career, Ross has also made headlines with his incredible weight loss journey, shedding around 60 pounds and maintaining it for three years. In this article, we will delve into Ross Mathews' inspiring transformation and the factors that have contributed to his success.
The Secret Of Ross' Weight Loss Is Diet
At the 2023 GLAAD Media Awards Gala, Ross Mathews opened up about his weight loss journey and revealed the secret behind his success – cooking for himself and making healthier choices. Determined to lead a longer and healthier life, he took the old-fashioned route to achieve his goal, steering clear of popular weight-loss drugs like Ozempic. Ross's dedication and willpower demonstrate that winning the battle against weight is not about quick fixes, but rather a commitment to make positive choices every day.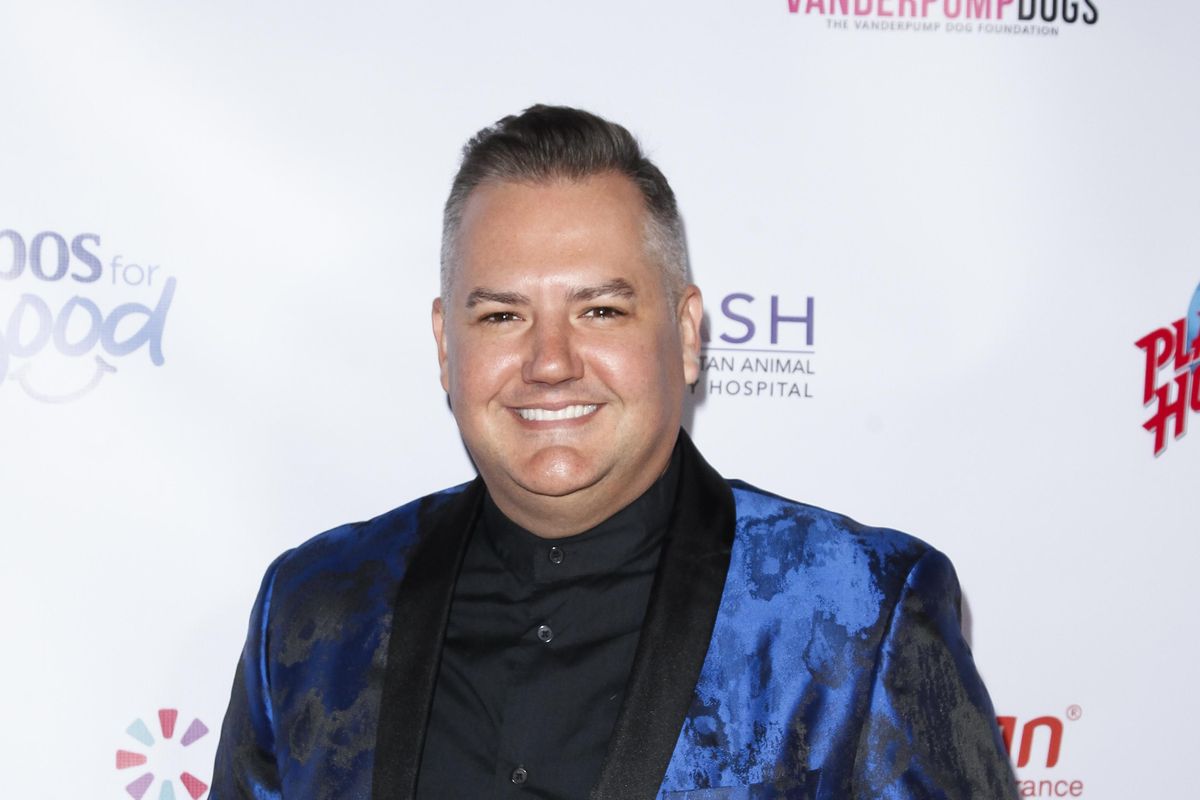 A significant factor in Ross Mathews' weight loss success is his diet. He refers to his healthy and delicious recipes as "rossipes," which have played a vital role in his transformation. By adopting a diet focused on yummy, good, and nutritious food, Ross has found a sustainable way to manage his weight. Additionally, he made the tough decision to break up with one of his favorite indulgences, pizza, to prioritize his well-being.
Ross shared, "I broke up with pizza, and then I fell in love with the love of my life, my husband [Dr. Wellinthon García], and we just take really good care of each other." This highlights the importance of having a strong support system and being accountable to someone else when embarking on a weight loss journey.
Also Read: Will Poulter's Plastic Surgery: Embracing Change And Addressing Rumors
Embracing A More Active Lifestyle
Unlike many celebrities, Ross Mathews has proven that exercise is not the sole key to weight loss. Moving to New York City has inadvertently contributed to his active lifestyle. Walking extensively throughout the city has become an enjoyable and effortless way to stay in shape. Rather than hitting the gym, Ross and his husband have embraced the charm of New York, exploring its streets and finding hidden gems.
"I love when my husband and I get off work and we just walk and explore, and you never really know what you're going to find," Ross shared. "We don't really make reservations. It's like, 'What place are we going to pop into?' It helps that we eat at 5:30. You can always get in!"
Also Read: Who Is Lindsey Horan's Husband? Meet Her Fiance Tyler Heaps
Inside Ross Mathews' Personal Life
Ross Mathews' journey to a healthier life wouldn't be complete without acknowledging the love and support of his husband, Dr. Wellinthon García. The couple's love story started during a vacation to Mexico in 2020, and despite living in different cities, they made their relationship work through long-distance dating. The love they share and the care they have for each other have been integral in Ross's weight loss journey. Exploring the city and taking long walks together have become enjoyable ways to stay active and maintain their healthy lifestyle.
In May 2022, Ross Mathews tied the knot with his partner, Dr. Wellinthon García, in a picturesque wedding ceremony held at the Almar Resort in Puerto Vallarta, Mexico. Surrounded by family and friends, the couple exchanged vows and celebrated their love with personalized touches that made the day truly special.