Stanislas Wawrinka, widely known as Stan Wawrinka, has carved a remarkable career in professional tennis, achieving numerous milestones and captivating audiences around the world. He has left an indelible mark on the sport. With a career-high singles ranking of world No. 3, Wawrinka boasts an impressive resume that includes three Grand Slam titles: the 2014 Australian Open, the 2015 French Open, and the 2016 US Open. What sets Wawrinka apart is his uncanny ability to defeat the world's top-ranked players in the final of these prestigious tournaments, showcasing his formidable skills and mental fortitude.
Apart from his on-court accomplishments, Stan Wawrinka's personal life has garnered significant attention, specifically his relationships and marital status. Presently, Wawrinka is not involved in a romantic relationship, as he has not made any public announcements about his love life. Nonetheless, he has had previous relationships that have contributed to the intriguing story of his wife and the challenges he has encountered in his romantic journey.
Stan Wawrinka Was Married To Ilham Vuilloud
In 2009, Wawrinka tied the knot with Ilham Vuilloud, a Swiss television presenter and former fashion model. The couple resided in Saint-Barthélemy, near Lausanne, and their union was blessed with the birth of their daughter, Alexia, in February 2010. However, their relationship faced significant challenges, leading to a separation just a year after their daughter's birth.
Despite the initial separation, Wawrinka and Vuilloud managed to reconcile their differences. Unfortunately, their reconciliation was short-lived, and in April 2015, Wawrinka announced their divorce on his Facebook page. The circumstances surrounding their separation remained contentious, with Vuilloud strongly disputing Wawrinka's account of events.
Also Read: Celebrating Audrina Bigos And Her Husband Joyous Union
Know About Stan Wawrinka's Relationship With Donna Vekic
Following the tumultuous end of his marriage, Wawrinka embarked on a new romantic journey with Donna Vekic, a talented Croatian tennis player. Reports suggest that their relationship began in 2015, shortly after Wawrinka's separation from Vuilloud. While rumors had circulated about their connection even earlier, it was during a match at the 2015 Rogers Cup that their relationship became public knowledge. Nick Kyrgios, an Australian player, made an inappropriate comment about Vekic's involvement with Thanasi Kokkinakis, which brought their romance into the spotlight. Kyrgios faced consequences for his remarks, receiving a fine and a suspended ban.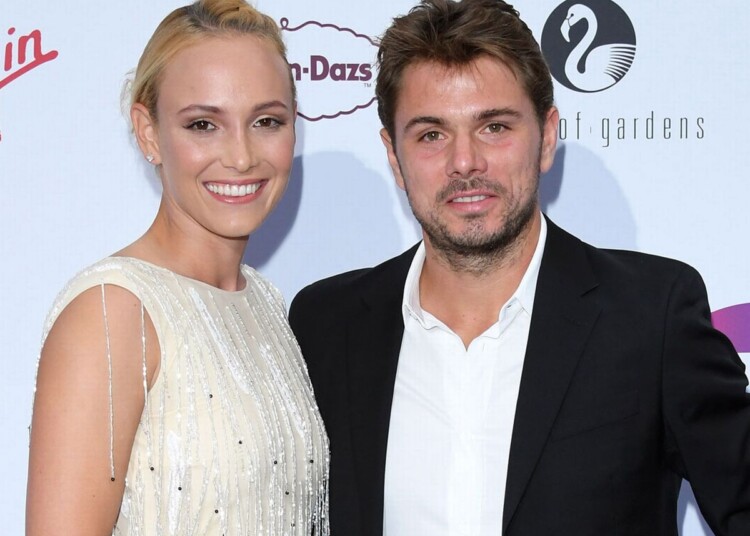 The relationship between Wawrinka and Vekic, marked by media attention and fanfare, unfortunately did not withstand the test of time. After a few years together, news broke in May 2019 that the couple had decided to part ways. Neither Wawrinka nor Vekic released an official statement regarding their breakup. When Wawrinka was questioned about it, he emphasized his focus on his professional achievements, implying that his private life had taken a backseat during his successful tennis career.
Also Read: Bob Marley's Wife: All You Need To Know About His Biopic
Stan Wawrinka's Privacy Plea And Life Beyond Divorce
Throughout his personal challenges, Wawrinka made a plea for privacy, urging the media and fans to respect the delicate nature of his situation. He emphasized his commitment to protecting his daughter, Alexia, amidst the turmoil. Despite the ups and downs in his romantic life, Wawrinka continued to strive for success both on and off the court. While information about Wawrinka's current dating status remains undisclosed, it appears that he is now fully concentrating on his comeback to the tennis tour.