Tomi Lahren is an American conservative political commentator and television presenter who rose to fame through her show "Tomi" on TheBlaze. With her captivating screen presence and thought-provoking "final thoughts" segments, she garnered a large following and became a contributor to Fox News. As a rising media star, she has earned recognition for her talent and insights on various political issues, solidifying her position as a prominent voice in the media landscape.
However, beyond her professional accomplishments, she has also become a subject of fascination due to her stunning beauty. Over the years, rumors about Tomi undergoing plastic surgery have surfaced, leading to speculations and discussions among her fans and critics alike. In this article, we will delve into the alleged plastic surgery procedures, the experts' views, and Tomi's response to the ongoing speculations.
The Beginnings Of Plastic Surgery Speculations
Rumors surrounding Tomi's alleged plastic surgery began when a photo of her at the age of 13 went viral on social media in 2022. Fans and critics started comparing her current appearance to the old photo, which sparked various online inquiries about her looks. These speculations prompted an online magazine, Life & Style, to consult Dr. Vartan Mardirossian, a plastic surgery expert, to shed light on the matter.
Also Read: Toby Keith's Weight Loss Revelation: Conquering Stomach Cancer And Embracing A New Chapter
Expert Opinions On Tomi's Appearance
Dr. Mardirossian and other experts have offered their insights into Tomi Lahren's potential plastic surgery procedures. They suggested that she may have undergone rhinoplasty to refine her nose and give her eyebrows a subtle lift, enhancing her overall facial appearance. Dr. Gregory Bufford also noted a change in Tomi's eyes, speculating that she might have had lower lid surgery, which contributed to a more open-eyed look. Additionally, some experts believed she may have had Botox injections around her eyes to reduce wrinkles.
Tomi Lahren's Silence And Unconfirmed Rumors
Despite the opinions of experts and the buzz on social media, Tomi Lahren has remained tight-lipped regarding the plastic surgery speculations. She hasn't addressed any of the rumors or responded to inquiries on social media, leaving fans and critics to draw their conclusions. It's essential to remember that without any confirmation from Tomi herself, these speculations remain unverified.
Also Read: The Truth About Tasha Smith's Plastic Surgery Rumors
Natural Beauty Or Enhancements?
While fans and critics continue to debate the authenticity of Tomi Lahren's appearance, it's crucial to acknowledge that individuals have the right to choose whether or not they undergo plastic surgery. Whether she has undergone procedures or not, it does not diminish her talent, intelligence, or accomplishments in the media industry. Tomi Lahren has earned her position through hard work and dedication, and her professional success should be celebrated independently of her physical appearance.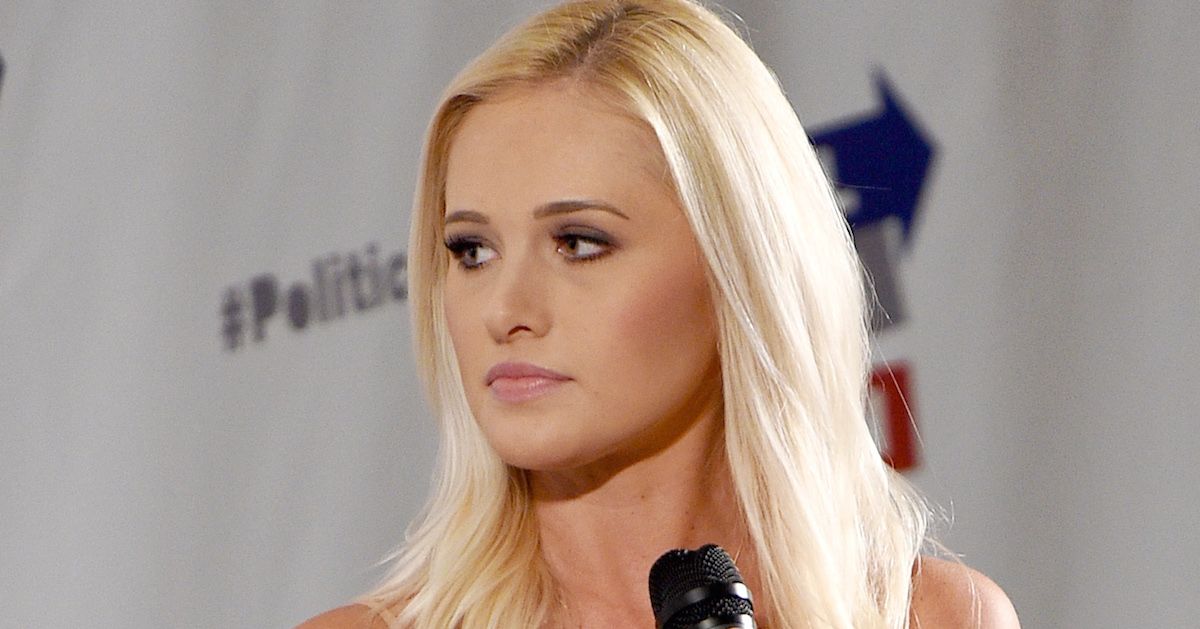 Tomi Lahren's Rise To Media Stardom And Her Personal Life
Tomi gained prominence through her show "Tomi" on TheBlaze, where her "final thoughts" segments critiquing liberal politics went viral. Her talent and captivating screen presence earned her accolades, and she eventually became a contributor to Fox News, solidifying her position in the media landscape.
Beyond her professional endeavors, Tomi Lahren has kept her personal life relatively private. She was engaged to Brandon Fricke in 2019, but unfortunately, their engagement was called off in 2020. Subsequently, she was linked to J.P. Arencibia, a former Major League Baseball catcher and fellow Fox commentator, and they confirmed their relationship on their respective Instagram pages.