Angela Simmons is a famous American TV personality, social media influencer, fashion lover, shoe designer, businesswoman, and entrepreneur from Queens, New York. She was born on September 18, 1987, and is 34 years old. Her amazing Pastry shoe designs are well-known all over the country. She also runs a website for trendy shoes called LovePastry.
She also runs Simmons Beauty, which is her own skincare and beauty brand. Angela sells a wide range of skincare products on her social media accounts. She got a lot of fans in the entertainment business. She is now a successful entrepreneur and businesswoman.
Aside from that, she also has a lot of fans on her social media accounts. Together with her sister Vanessa Simmons, she runs a website about shoes.
In addition to her work, Angela was engaged to Sutton Tennyson in 2016 and has a son Sutton Joseph Tennyson. However, they called off the engagement in 2017. Tennyson was killed by a gunshot on November 4, 2018. Let's look at Angela's personal life in more detail.
Who Is Angela Simmons' Boyfriend In 2022?
Well…it seems like. Angela is single now and enjoying her son's company. Her latest relationship was with Daniel Jacobs in 2020. She also posted a lot of images online with Daniel. However, she hadn't posted anything about her relationship this year.
So, we don't know whether they are together or not. As any new information will arrive we will update you. In addition to that, she adores the time she gets to spend with her relatives.
Also Read: Know About Dianna Russini's Husband, Kevin Goldschmidt!
Angels Simmons' Past Relationships
Angela has been engaged three times. In 2008, she was linked to two men:  Terry Kennedy (2008), Lloyd Polite (2007 – 2008). Her first engagement was with Skillz (producer) (2009 – 2010). After her breakup from Skillz, in 2010, she dated Lance Gross (2010 – 2011), Julius Peppers (2010).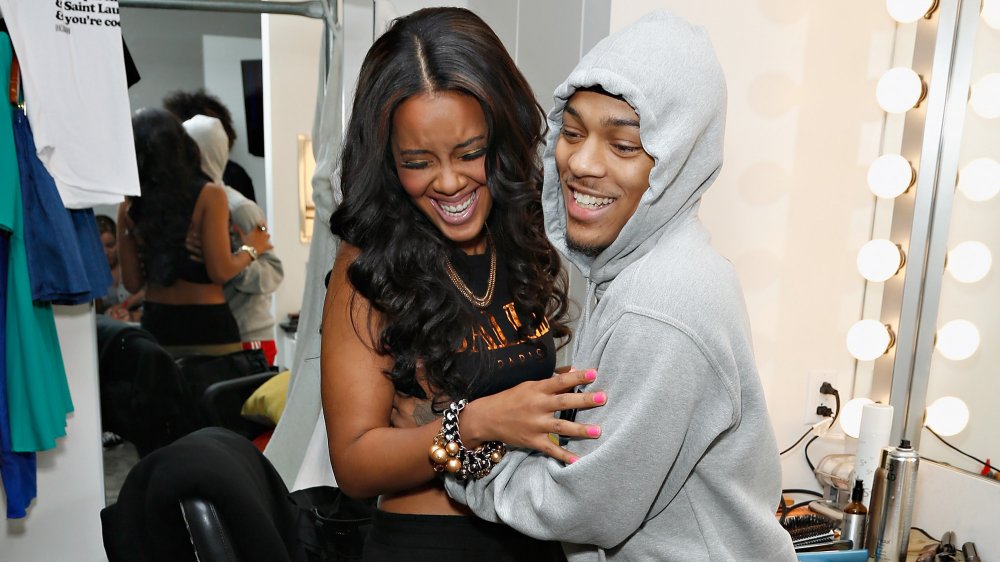 In 2011, she was rumored to be dating Cam Newton (2011), and Ricky Hil (2011 – 2012). In the following year, she engaged a second time. Now her man was Shad Moss (2012 – 2014). Angela has opened up about her relationship with Shad. She mentioned that he was not ready for commitment which led to their breakup.
Her third engagement was with Sutton Tennyson (2016 – 2017), whom with she also has a son Sutton Joseph Tennyson, who was born in 2016. The following year of his breakup, On Nov. 3, Tennyson was shot multiple times in the garage of an Atlanta building in the 600 block of Jewel Drive SW, according to local news source CBS46. Atlanta police told the site that the shooting was caused by a fight between at least two people. After Tennyson, Angela was linked to Daniel Jacobs (2020), Allen Crabbe, London On Da Track (2018), Khalil Mack (2018), Serge Ibaka (2017 – 2018).
What Went Wrong Between Simmons And Tennyson?
According to Hollywoodlife, "Simmons shared a video of her diamond ring on Instagram in April 2016 to announce her engagement. "YES!! I couldn't be happier. This is something I could have only imagined. I'm over the moon and feel so lucky to be able to spend the rest of my life with the person I love the most. "Everything went perfectly," she wrote in the video's caption.
Also Read: Meet Richard Sherman's Wife Ashley Moss!
But in June 2016, a woman said that she was the Atlanta businessman's mistress. She allegedly gave the website Fameolous "evidence" and showed them videos and photos from inside Tennyson's Atlanta apartment, which led to them breaking up.