Donna Vekic is a successful Croatian tennis player and businesswoman who has accomplished great things in the world of professional tennis.
Donna has won three WTA Tour singles titles, at the Malaysian Open in 2014, the Nottingham Open in 2017, and the Courmayeur Ladies Open in 2021 and also has a total of 5 ITF Circuit singles titles and 1 doubles title. She reached the quarterfinals of the US Open in 2019 which was the best performance in any major singles event and in November 2019, she reached a career-high ranking of 19 in the world.
Recently at the Australian Open semi-finals, Donna Vekic was defeated by Aryna Sabalenka. In her match against Sabalenka on Wednesday for a spot in the Australian Open semi-finals, Vekic struggled early on as Sabalenka broke her serve in the fourth game, giving her a 3-1 lead. Although Vekic was able to level the score, Sabalenka broke her serve again to take a 5-3 lead before successfully serving out the first set 6-3.
Fans are now quite interested to know about her love life. Does she currently have a boyfriend? In this post, we'll get to know about her current and past relationships.
Does Donna Vekic Have A Boyfriend: Is She Dating Anyone?
As of now, it appears Donna Vekic is single-mindedly focused on her career, putting all her efforts into becoming a top player, leaving her love life on the back burner for the time being. Furthermore, no clues about a romantic partner can be gleaned from Donna Vekic's Instagram account, as her posts are primarily focused on her tennis matches and travels.
Vekic previously had a relationship with tennis player Stan Wawrinka for four years, starting in 2015 and ending in 2019. The reason for their breakup is uncertain, but it is believed that their busy tennis schedules played a role. Their relationship had caused some surprise when Wawrinka left his wife for someone 11 years younger than him.
Since then, there have been no reports of her dating anyone, but there were rumors in late 2022 that she may be in a relationship with Borna Coric.
Is Donna Vekic Dating Borna Coric?
As Borna Coric faced his opponents at the Cincinnati 2022 tournament, rumors began to surface that his partner in love was none other than fellow tennis star, Donna Vekic. The speculation was fueled by Vekic's appearance in Coric's box during his match against Nadal in Cincinnati. Fans couldn't help but notice how often the cameras seemed to focus on her, leading many to suspect that the two were indeed an item.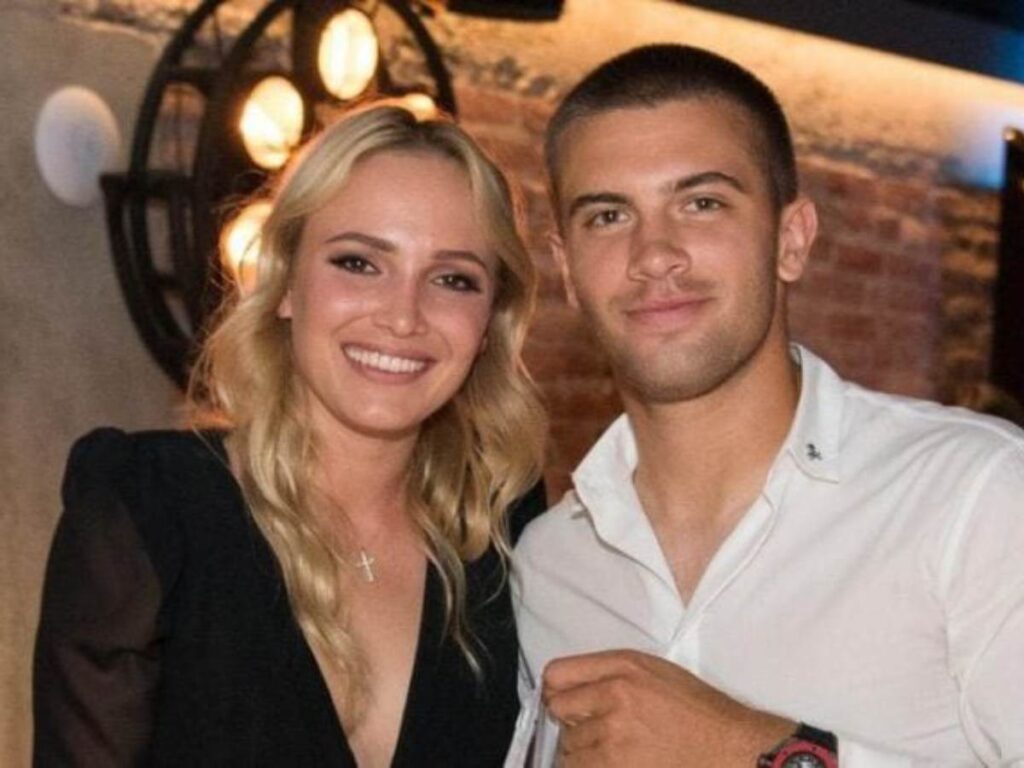 However, neither Borna nor Donna made any statement regarding their dating rumors. We would update our readers when the new information comes out.