Marcus Osmond Smart is a professional basketball player for the NBA's Boston Celtics. Even though Marcus Smart and the Boston Celtics won big on Christmas Day against the Milwaukee Bucks, that wasn't the best part of his day. There was a piece of more big and happy news for his admirers.
Marcus Smart made the announcement that he and his girlfriend Maisa Hallum are engaged.
Celtics player Marcus Smart got Will Smith's help in popping the question to his girlfriend on Christmas. On Sunday night (Dec. 25), the NBA star took to social media to share the happy news that he had proposed to his Maisa Hallum.
After making an engagement announcement, there is a buzz on the internet and people are more curious to know how the proposal went and who is Smart's fiance. Here, we'll go through what we know thus far about the matter.
Marcus Smart Is Engaged: Proposed To His Girlfriend Maisa Hallum On Christmas Eve
Smart first put up a tweet on Twitter saying, "I've had enough. Been holding it in too long and it's about time this gets said…."
Fans didn't know what was going on, and Smart tweeted again a few minutes later, "It's time for me to go…" In his last tweet, he told everyone what was heading on. Smart wrote, "Oh, I forgot about the rest." "Time for me to leave the single life. She said YES!!! (Whew)"
Also read: Who Is Bianca Belair's Husband? Know About Kenneth Crawford
Smart shared the entire proposed video on his Instagram. After showing Hallum a video message from Smith, Smart popped the question. "We're on our way back from the South Pole, but I just wanted to take a second. I want to wish you a very, very Merry Christmas, "The video shows what Smith said. Now, I know you might not have gotten everything you wanted. I promise you, you're not going to end this Christmas empty-handed, OK. That's all my message is."
The entire proposal video was shared by Smart on his Instagram. Will Smith is featured in the video wishing the couple a Merry Christmas and then says, "Your not going to finish this Christmas empty-handed." The clip showed Smart kneeling down and tapping his girlfriend, Hallam on the shoulder.
Meet Maisa Hallum, Marcus Smarty Girlfriend
Maisa Hallum is a creative director and businesswoman, but her love life is what most people know about her. Since 2018, she is romantically linked to Boston Celtics guard Marcus Smart.
Marcus Smart and Maisa Hallum had been seeing each other for a long time before they decided to take things to the next level.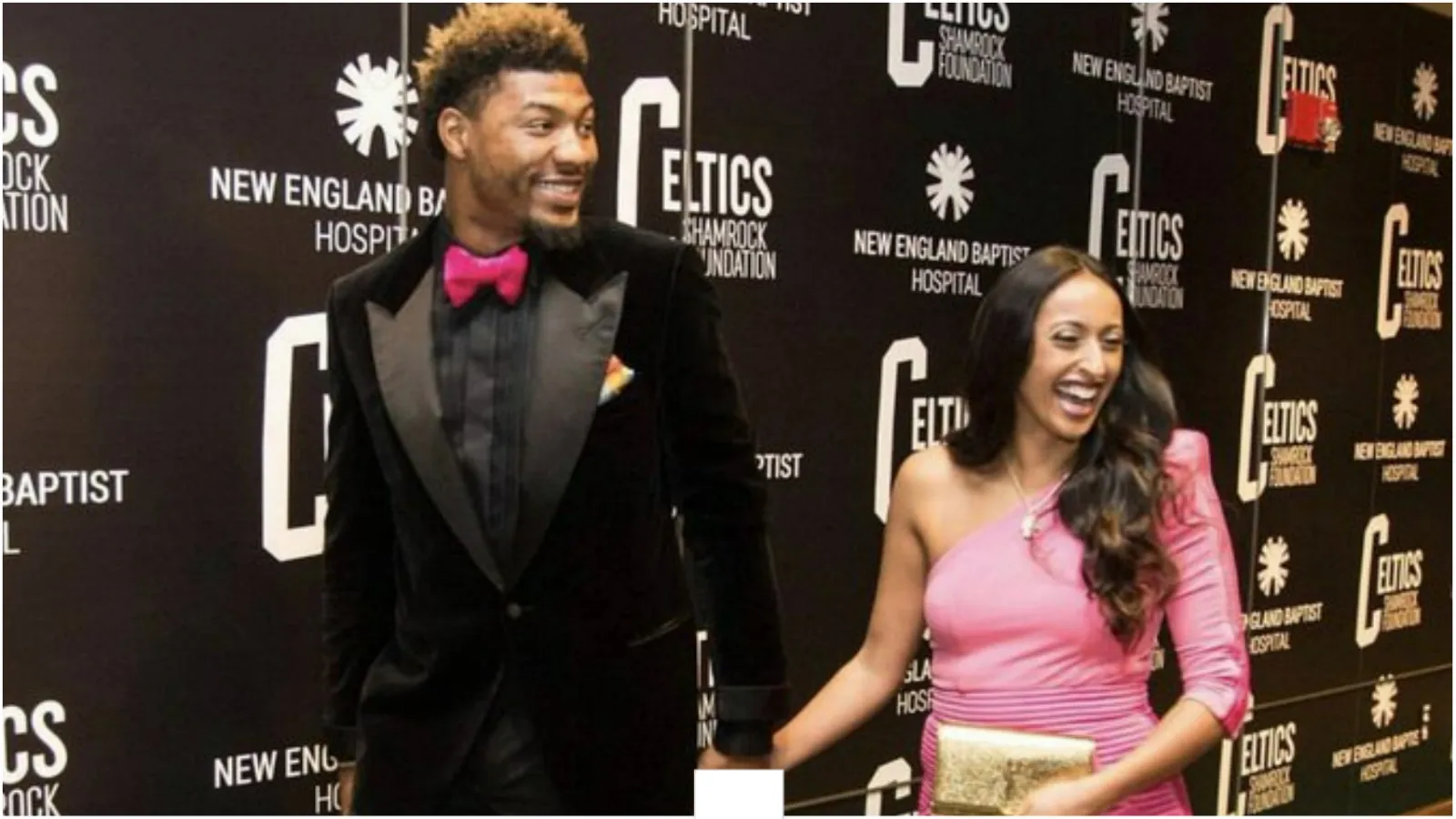 Also read: Know About Nick Foles' Wife, Tori Moore, And Their Relationship
Hallum and Smart enjoy a very low-key social life, especially in comparison to the internet-obsessed generation. They haven't revealed much about their relationship to the public outside of a few posts. Maisa Hallum is not active on any social media platform. This low-key way of living does not appear to bother the couple, who appear to be overjoyed to begin a new chapter of their lives together.