Olivia Neill is one of the most popular youtube personalities, with 784k subscribers. Well on Instagram, she has over 73 million likes and 1.3 million followers, which is pretty amazing. But because she is so accessible on both platforms, it can be hard to keep up with her busy life.
Fans may have wanted to know more about the Northern Irish social media star and her love life.
Is Olivia Neill Currently Dating Anyone?
It would appear that Olivia Neill is not dating anyone at the moment.
At the very end of the previous year, it was speculated that she was romantically involved with Orlando Giannini. Orlando had only moved recently to London, but everything seemed to fall into place after that.
Olivia confirmed the news about the breakup of this relationship on her podcast titled "Inner Monologue with Olivia Neill." Sadly, this relationship did not work out.
Also Read: Who Is Anne Heche Dating? Star Severely Burned After Crashing Her Car
What happened Between Olivia Neill and Orlando Gianni?
When Olivia was spotted wearing one of Orlando's sweaters in October 2021, speculations about Olivia and Orlando started to circulate. The disputed jumper was a clearly recognisable white knit Ralph Lauren piece that could be seen in one of Orlando's Instagram pictures from July.
It couldn't really be a coincidence, could it? Olivia wore the same sweatshirt in a YouTube video she uploaded in October of that year. In the same video, several observant viewers even claimed to have spotted Orlando on Olivia's phone screensaver.
Orlando and Olivia were reportedly thereafter seen together at Winter Wonderland, which intensified the rumors.
Olivia has already informed her supporters that she is trying to keep her upcoming relationships a secret.
She remarked on her show, "I would keep it private if I had a partner or went into a relationship, and I have been doing that and I will continue to do that, for a few reasons.
"I don't want to invade someone's privacy because I've done that before in a relationship and it's just unfair. I think going forward, keeping things private is the best course of action, and I'm extremely happy with that."
She might be bringing up her relationship with John Fletcher, her ex.
About Olivia Neill's Relationship With John Fletcher
Olivia was open about her relationship with John Fletcher, in contrast to Orlando. During her come-up, he was prominently featured in a lot of her work, and she shared a lot of information about their relationship. Belfast, where the two met for the first time, is where John is from. Though it's unknown how they met, John appeared in a number of her films, and they did date for a period.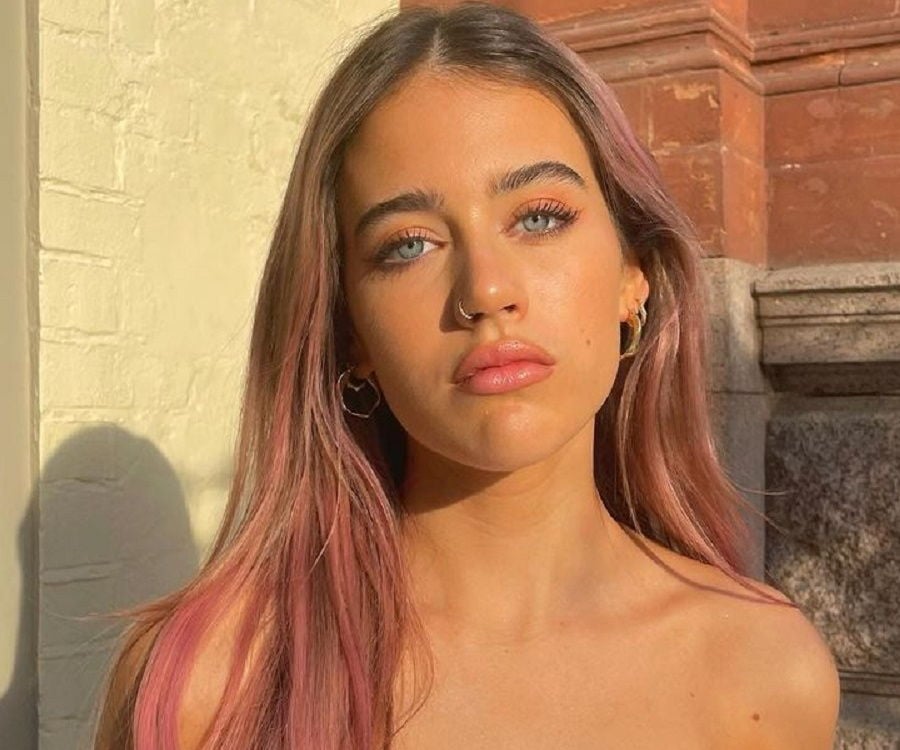 In May 2020, she even stated that she'd like to marry John someday during a Q&A on her YouTube page.
Also Read: Who Is Hannah Cockcroft's Boyfriend? Relationship Info With Nathan Maguire
Sadly, their romance ended before she moved to London since it wasn't meant to be.
In a YouTube video titled "Baking my Ex a Cake to Get Him Back" in 2021, Olivia said they were long distance and announced their reconciliation.
However, things once more didn't work out, and they eventually broke up.