Quinta Brunson is an American writer, producer, comedian, and actress. Brunson became known for her self-produced Instagram series Girl Who Has Never Been on a Nice Date. She went on to produce and act for BuzzFeed Video and create two streaming series with BuzzFeed Motion Pictures. The actor, who has been nominated for an Emmy, started at BuzzFeed Motion Pictures as one of the youngest video content creators.
The 32-year-old woman from Philadelphia is the first Black woman to be nominated for three comedy Emmys in the same year.
Quinta Brunson is already doing very well in her professional life. This made her fans more n more curious to dig into Brunson's personal life.
The actress is a married woman and living a happy life with her husband. In this article, we'll read about who is Quinta Brunson's husband and all about their relationship.
Who Is Quinta Brunson's Husband?
Quinta has been married to her husband, Kevin Jay Anik, who is a sales manager. It seems that Kevin is a very private person. He likes to stay out of the public eye. Not much is known about Brunson's husband. However, he is also not active on social media platforms. Even Quinta too never posted any photo of two of them together on her Instagram account. Her Instagram is only full of selfies, artwork, and ads for her TV shows. When the pair first started dating is also unknown.
Also read: Who Is Michael Keaton Dating? Know About Michael's Dating History!
Qunita and Kevin got married on September 5, 2021. The couple had a private ceremony only with their closest friends, family members, and loved ones as guests. There don't seem to be any public photos from Quinta's wedding day on media platforms at this point.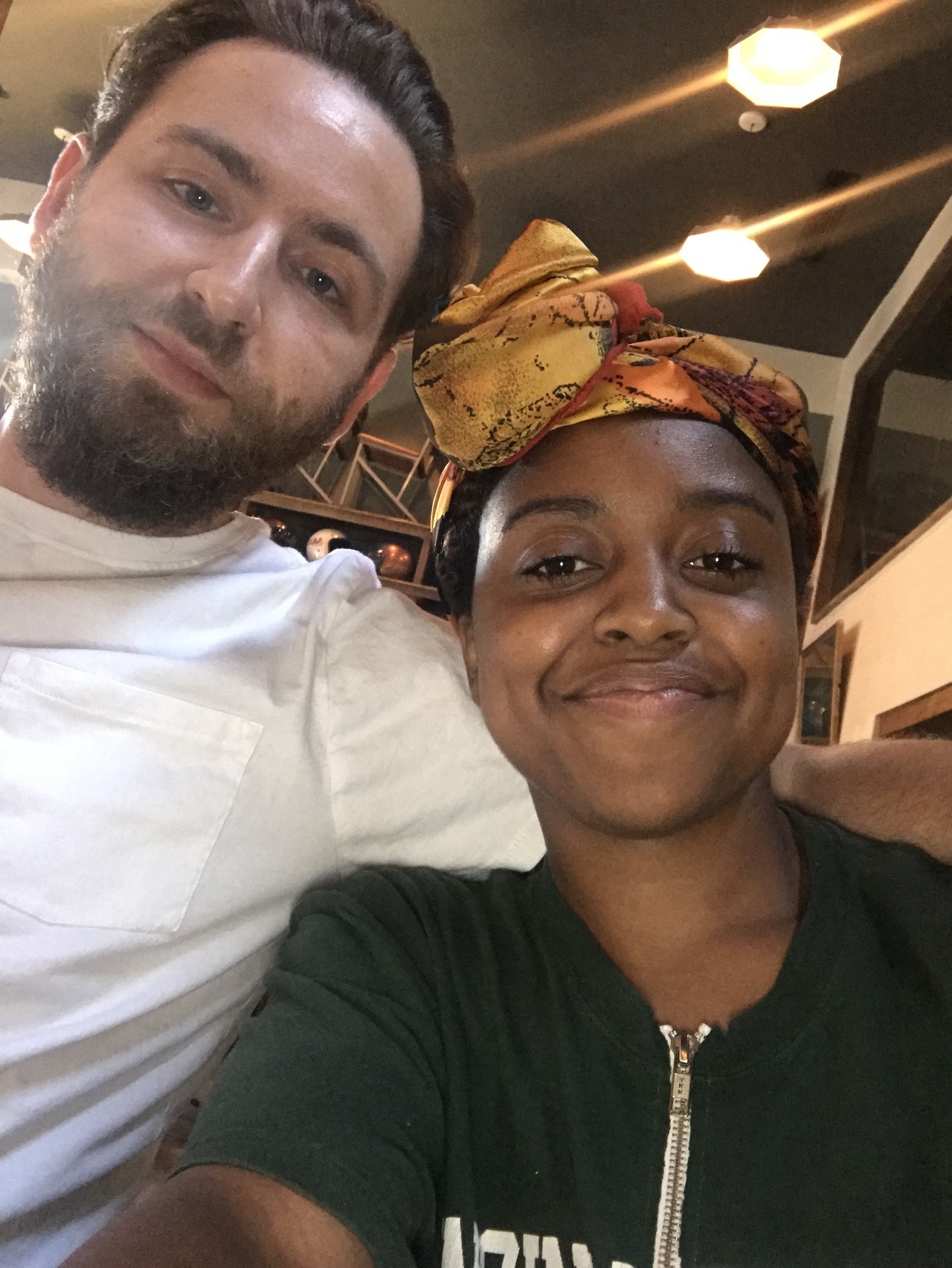 On July 30, 2020, Quinta posted an Instagram photo of herself wearing her engagement ring to announce that she was getting married. She added a caption that said, "More good news," and the comments section was full of people congratulating her and sharing their excitement.
At this year's TIME100 Gala, he made a rare appearance on the red carpet with Brunson. It was the only first public appearance of them together.
This is pretty much all she's said about her own life. She hasn't disclosed any other update from her personal life.
Quinta Brunson Discusses An Incident Involving Her Abbott Elementary Character
Quinta Brunson, who starred in the hit mockumentary Abbott Elementary, was looking around a liquor store in Philadelphia a few months ago. She was surprised when a woman suddenly yelled at her, "Girl, you need to get rid of that boyfriend!" "The woman was talking to Brunson as if she were Janine, the hard-working teacher she plays in Abbott Elementary.
Also read: Meet Lily James' Boyfriend Michael Shuman!
Janine is dating Tariq, a lazy want tobe rapper (Zack Fox). Brunson tells me about the meeting, "People are so funny these days." "I'm like," she says in a soft, teacherly voice, "Janine is a character I play on TV. You'd be surprised by how many people have never seen a mockumentary and had to figure out that it was all made up.