Shannon Beador is an American actress and reality star who was born on March 25, 1964. She initially identified herself as an actor, but after establishing her business, she also introduced herself as an entrepreneur.
She joined The Real Housewives Of Orange Country in season 9 and after she rose to fame. Having millions of fans made her a star who is always in the news in the entertainment industry. As of now, fans are curious to know about RHOC star's boyfriend.
Shannon Beader was previously married to David Beador and After that, they had a bad vow renewal and then broke up for good in December of 2017.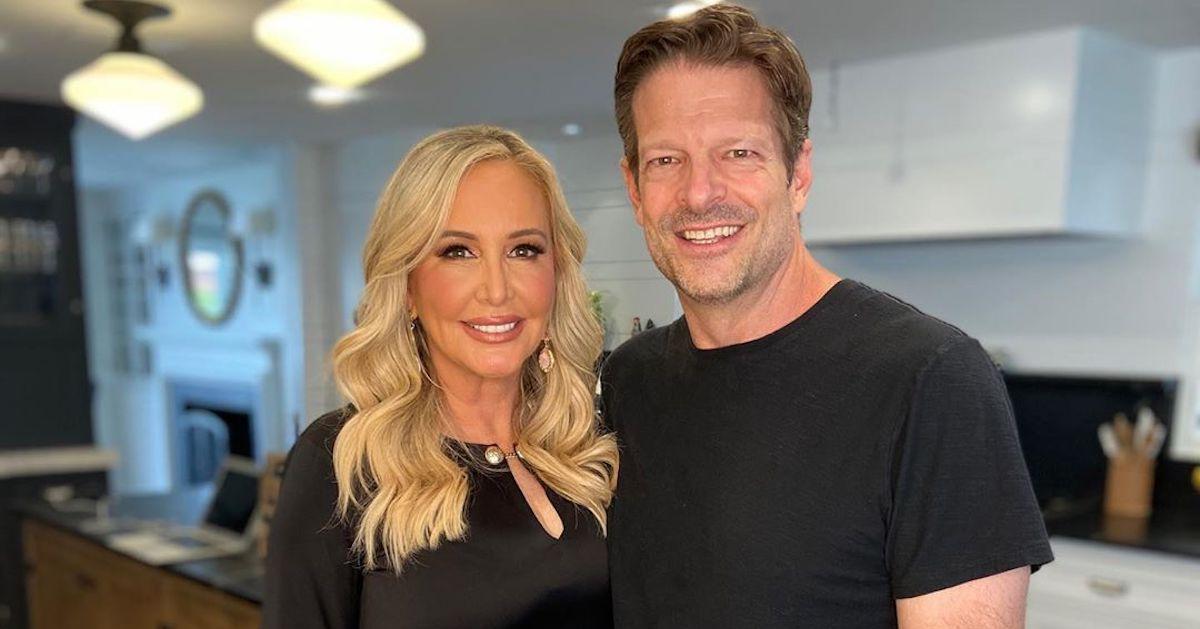 Shannon has then moved on with his new boyfriend John Janssen. Keep reading this article to know about her boyfriend and their relationship.
When Did Shannon Beador And John Janssen Start Dating?
Shannon Beader started dating John Janssen in June 2019, and ever since then, the two have been open about expressing their love for each other online. The couple met through mutual friends and bonded over the fact that they both went to the University of Southern California. Even though they were both in college at the same time, they did not meet during that time.
Also read: Is Maya Hawke Gay? Does She Have A Boyfriend? She Is Dating Spencer Barnett
Janssen even made an appearance on RHOC Season 15. The housewife has always tried to avoid talking about getting married again, but at the Season 16 reunion, she said that she would "absolutely" like to get married again. But right now, neither she nor Janssen thinks it's important.
Beador said this about their relationship: "We talk about it, but it's not something we have to do right away. We're glad. I have two kids who will be home for another year and a half, so I'm not doing anything right now."
Even though they both have a busy filming schedule, it's clear that they still go on dates and enjoy being together whenever they can. Shannon's photos of the two lovebirds prove them on its own, out to eat, and even at a football game with Shannon's family.
Shannon and John have been dating for about three years, and they are totally crazy about each other. In interviews and on her show, the reality TV star has never stopped praising him. She said she was happy with Janssen at the Season 16 reunion.
Also read: Who Is Henry Silva's Wife? Know About Henry's Net Worth!
Meet Shannon Beador's Boyfriend, John Janssen
John Janssen works in insurance and lives in Orange County. According to his LinkedIn profile, he is the vice president at Wood Gutmann & Bogart. Janssen got his degree from the University of Southern California, where he met Shannon Beador for the first time.
He doesn't use social media much, but the RHOC star has posted a lot of photos with him on her social media profiles. He has three children from a previous marriage, like Beador.