Stevie Lynn Jones was born in Hollywood, California, USA, on October 22, 1995. Her Birth Name is Stevie Lynne Tyree Mullenix.
She is known for her roles in Animal Kingdom (2016), Shameless (2011), and Law & Order: Special Victims Unit (1999).
The actress has more than 18.2 K followers on Instagram under the name stevielynnjones.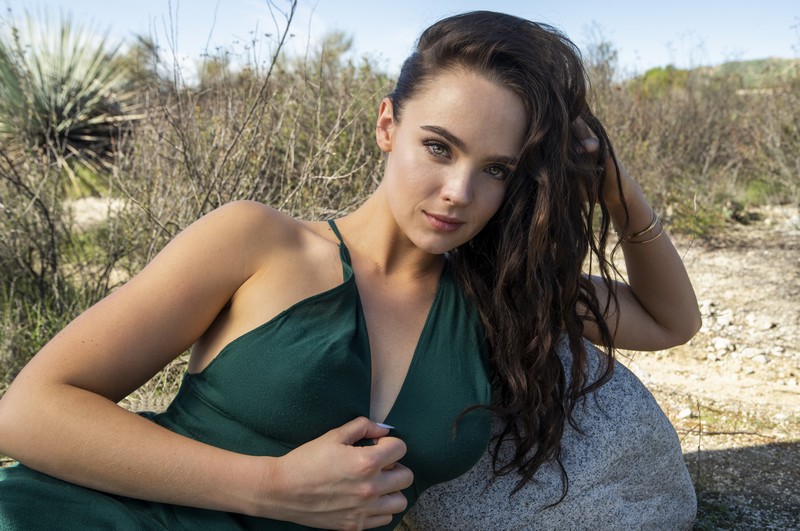 As of this writing, 4932 people follow her official Twitter account.
Stevie Lynn is known for keeping her life away from the spotlight as much as possible. However, fans are intrigued and curious to find out personal details like who is she dating. In this article we would find out if she is single or has a boyfriend.
Also read: About Moneybagg Yo And Ari Fletcher's Breakup – All You Need To Know!
Who is Stevie Lynn Jones dating? Does She Have A Boyfriend?
As we mentioned earlier, Stevie Lynn Jones is very adept at keeping her personal life away from the public eye. There has been no indication provided by Stevie Lynn Jones on her romantic life as of now. Despite this, it has been said that she is content with her life as a single woman.
So, considering the fact that there is no public proof of her dating anyone, it's safe to say that either she is single or is really good at hiding things.
Also read: Who Was Red Bull's Max Verstappen Seen On His Summer Break?
Stevie Lynn Jones Rumored Relationship With Finn Cole? Is Stevie Dating Finn?
Finn Cole has worked with some of Hollywood's biggest names over the past ten years. On a number of projects, he has worked with Oscar nominee Margot Robbie, Travis Fimmel, Sophie Rundle, Emmy nominee Anya Taylor-Joy, and his older brother Joe Cole.
Cole's first TV role was in Peaky Blinders, which he did with Rundle, Taylor-Joy, and his older brother. Cole got his second main role on TV in 2016, when he was cast in the American crime drama Animal Kingdom.
Fans have always admired the chemistry between Stevie and Finn for as long as they have been seen together on Animal Kingdom. People have gone as far as to speculate that Stevie and Finn are actually dating.
In a now-deleted thread on Reddit, user hdmarkyou21 said, "they do look cute asf together, ill be damned if they are just playin".
The speculations were further lent credence when Stevie uploaded a pic with Finn Cole sharing her feelings of how she felt he was the best scene partner. She wrote,"Thanks for being the best scene partner a girl could ask for @finn_cole! 💙 and cheers to the entire cast and crew for a truly phenomenal finale!! I knew what was gunna happen and was still on the edge of seat 👏🏼👏🏼👏🏼🙌🏼🙌🏼🙌🏼🙌🏼 @animalkingdomtnt"
So far, none of them have either confirmed or denied that they are dating, so we will have to take it with a pinch of salt. Celebrities post about their co-stars all the time, so it doesn't mean they are dating each other.