A new report says that longtime CNN anchor Jim Sciutto has taken a leave of absence from the network after he fell during a trip to report from abroad.
Jim Sciutto, who hosts one of the daytime news shows on the channel, has not been on air this week. Sciutto won't be on his weekly morning show for a while because, according to reports, he was told to take a "personal leave." The most recent article by Sciutto came out on Monday.
Reports say that the network conducted an investigation into the journalist's serious fall in Amsterdam.
All kinds of speculations are floating around about the possible reasons for Jim Sciutoo being Off Air, We will discuss all of that and more in this article.
Why Did CNN's Jim Sciutto Have To Take A Leave Of Absence?
CNN has opened an investigation into Jim Sciutto's conduct, so he has taken a leave of absence.
Sciutto had a "serious fall" earlier this year while he was in Amsterdam waiting to go back to the U.S. from a work trip to Ukraine. Confider of the Daily Beast said that the veteran anchor went to Amsterdam on his way back, even though CNN offered direct flights from Poland to the United States.
The Daily Beast says that Sciutto was hurt during a stopover in the Dutch city on his way back to the United States. He had been there to cover the war in Ukraine. Since then, Sciutto had gotten better, and CNN told him to take care of a "personal situation," the report said.
The Daily Mail said on Wednesday that CNN has since let him go. So, he did not appear on Tuesday or Wednesday's shows of CNN Newsroom, which he co-anchors with Poppy Harlow at 9 a.m. ET. A report from The Daily Mail says that CNN did not answer a request for comment.
Since the Russian conflict and invasion began, Sciutto has been to Ukraine three times for CNN to report on the war. The Daily Mail says that the most recent trip was in April.
Also read: Florida Female Athletes Menstrual Cycles Asked By Their Schools – Raises Concerns
The Daily Beast said that the network's staff usually goes through Poland on their way back from Ukraine. So it wasn't clear why Sciutto was in Amsterdam. No one knew what happened when he fell or how badly he was hurt.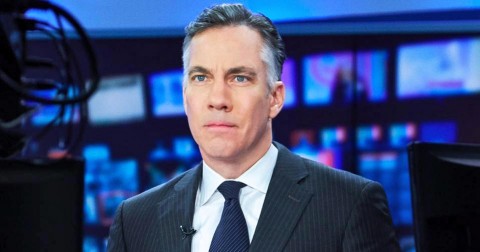 The news comes at a time when CNN's new president, Chris Licht, wants to change a lot about how it gets and makes news. As part of the initiative, the network has hired new people and given executives new jobs. It has also fired on-air talent, most notably the former host of "Reliable Sources," Brian Stelter, who was fired in August.
This has been a rough year for CNN. Chris Cuomo was fired from the network for allegedly helping his brother, disgraced Governor Andrew Cuomo, with his scandals. A few weeks later, Jeff Zucker quit as president of CNN because he was having an affair with an executive.
On Monday, former President Donald Trump sued the media company for $475 million. He said that the network had slandered and libeled him as part of a "campaign" against him.
So far, no reliable reports have emerged which could pinpoint the reason why Jim Sciutto was fired from his position. This story is currently under development so we would update our readers as soon as further details are available.