Zoe Saldana, whose real name is Zo Yadira Saldana Nazario and who was born in Passaic, New Jersey, on June 19, 1978, is an American actress who has had the most success in science-fiction and superhero movies.
Since 2013, actress Zoe Saldana has been married to artist Marco Perego Saldana, and the two have been very happy together. They knew from the moment they met that they would spend the rest of their lives together.
Deep dive into the article to learn more about Zoe Saldana's personal life.
Who Is Marco Perego, Zoe Saldana's Husband?
Saldaa started dating Italian artist Marco Perego in March 2013. In June 2013, they got married in London. In July 2015, Saldana said that Perego took her last name after they got married. Thereafter, Zoe became Zoe Saldaña-Perego and Marco became Marco Perego-Saldaña. The last name of their kids would be Perego-Saldana.
Saldana and Perego have three sons: twins born in November 2014 and a third son born in February 2017. Saldana has said that her kids will be able to speak more than one language because she and her husband talk to them in Spanish, Italian, and English.
Also Read: Who Is Kate Upton's Husband? All You Need To Know!
Marco Perego Saldana, Zoe Saldana's husband, was born in Italy. He worked on his soccer skills for years before being picked to play for a professional team in Venice, according to Oprah Daily. Perego Saldana was only 21 years old when he got a leg injury that ended his career. He had to give up his hopes of becoming a professional athlete. He didn't let this define him. Instead, he packed his bags and moved to New York City to follow his passion for art
How Did Marco Perego And Zoe Saldana Met?
Saldana was drawn to Perego right away. In 2013, they met on a flight to New York. Before she even saw his face, sparks flew between them. "I only saw him from the back. I was on a plane to New York at 6:30 in the morning "2015, she told USA Today. "And I can't even tell you what it felt like because it was a vibration. At that moment, he turned around because he also felt the vibration."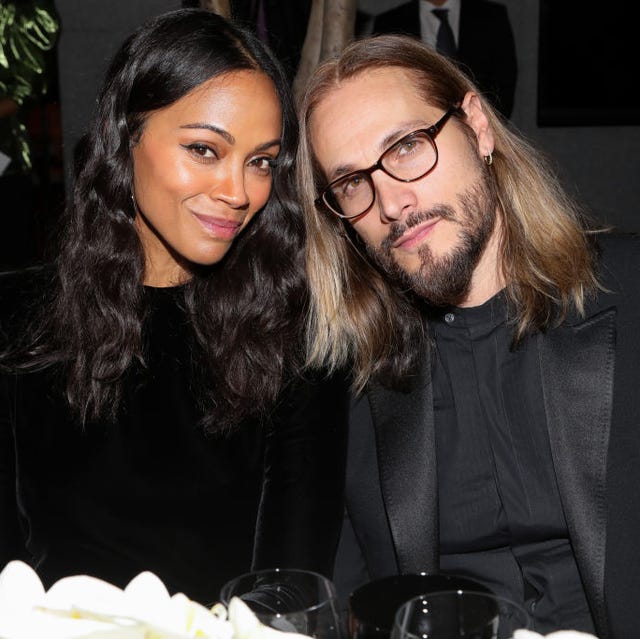 Saldana also said she didn't believe in love at first sight. "I know people don't believe it because I didn't. I'm a lot like Sigmund Freud; I'm very logical, "she went on. "But I don't need to know why that happened. Because I don't have to say why. Enough was that I felt it. And that's all."
Meet Zoe Saldana And Marco Perego On Instagram
Zoe Saldana is present as @zoesaldana. She has 8.9 Million followers, which is a lot. In her biography, she wrote, "Zoe Saldana she/her | AVATAR: The Way of Water | www.youtube.com/watch?v=a8Gx8wiNbs8."
Also Read: What Is David Sedaris' Net Worth In 2022?
Her most recent blog post is about Halloween. It says, "Happy Halloween! These cupcakes were made by @ro.gramm and my little."
On the other hand, Marco Perego Saldana, Zoe Saldana's husband, is present as @pirateyadimar. He is currently followed by 41,600 people. He only wrote his name, "Marco Perego Saldana," in his bio.