Lacey Nicole Chabert, an American actress, started her career with a notable role as Erica Kane's daughter in All My Children from 1992 to 1993. Later, she became more recognized as a child actress for portraying Claudia Salinger in the Fox TV drama Party of Five, which aired from 1994 to 2000.
Actress Lacey Chabert, known for her work on Hallmark movies, has always been open about sharing glimpses of her professional life on social media. However, in a recent post on her Instagram account, the actress gave fans a rare and heartwarming glimpse into her family life. The post in question featured a never-before-seen family photo that included Chabert's daughter, Julia.
This new post has left fans curious about the actress's personal life and eager to know more about her family especially when it comes to her husband and children. Read on to know everything in detail.
Who Is Lacey Chabert Married To: Know About Their Relationship
Lacey Chabert is happily married to David Nehdar. David is described as a low-key businessman who prefers to stay out of the limelight. The couple is known to keep their personal lives separate from their professional lives and seldom make public appearances together.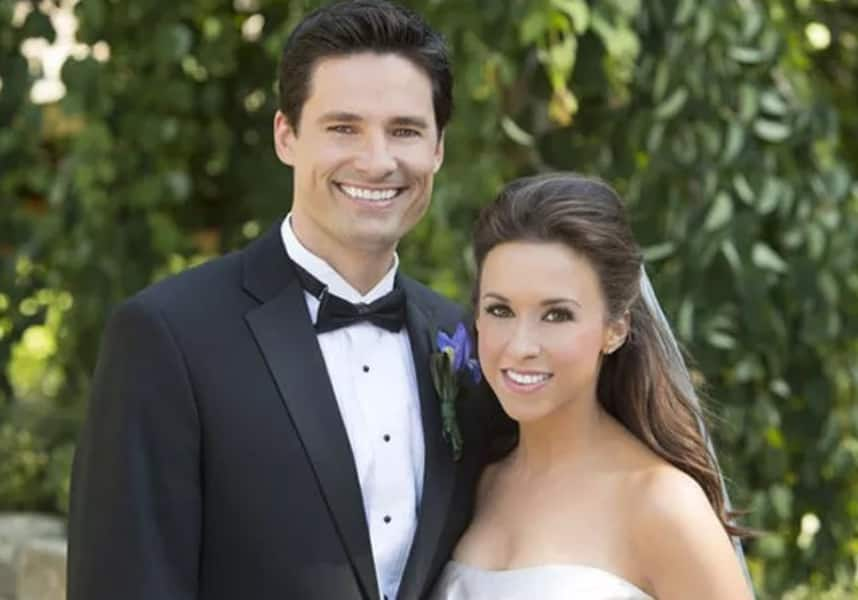 Lacey, the well-known actress, has managed to keep her marriage to David Nehdar out of the public eye. Despite being in the entertainment industry, the couple has chosen to keep their relationship private and away from the spotlight.
Also read: Know About Ari Shapiro's Husband And Net Worth
Reports suggest that Lacey and David were friends for a long time before they started dating in 2013. The couple's friendship may have provided a strong foundation for their relationship and led to their decision to tie the knot in December of the same year. Although Lacey Chabert rarely shares glimpses of her personal life on social media, she has chosen not to post about her husband.
According to Lacey, her husband David has been incredibly supportive, as she has described in interviews. Despite not being in the entertainment industry, they have both preferred to keep their personal lives private, and Lacey believes that keeping their relationship away from the opinions of strangers has helped make it stronger.
Lacey And David Share A Daughter Together
In September 2016, Chabert welcomed their daughter Julia into the world.
Also read: Who Is Jessica Garcia's Husband? Inside Their Relationship
Recently, Lacey took to Instagram and shared a post with her daughter on Instagram alongside a lovely caption. She wrote, "This popped up in my photo memories as 6 years ago. Where does the time go?! My daughter is the light of my life and I can't wait to get home to hug her and kiss those little cheeks exactly one million times! Filming these movies on location is such a special experience for which I'm so grateful, but there's no place like home 💜"