Akon says that he did get a hair transplant, which cost him $7,500.
In an interview with Bootleg Kev, the singer said that he went to Turkey to fix his hairline through "a procedure." When Kev asked if the procedure hurt, the 49-year-old said, "At first, my whole front was loose and very thin." "Nah, no. The beginning, when they have to numb you up, is the most painful part. That numbing is no laughing matter. They keep sticking a needle this big."
Akon said that they took a graft, and even though it hurt, he seems to be happy with what the doctors did. "It looks great," he said. "Tory Lanez should have gone to the same doctor," Kev joked.
The artist said, "I told him." "I told him, 'Tory should have gone to see my guy.'" "Like, dude, you know."
Akon just came out with a new look that has everyone talking on the internet. Fans pointed out that the rapper and businessman's hairline looked like Steve Harvey's, so he said that he had recently gotten a hair transplant in another country.
Akon told Bootleg Kev about how he paid $7,500 for a hair transplant in Turkey while they were sitting down together.
Also read: Who Is MSNBC Tiffany Cross' Husband? All You Need To Know!
I went to Turkey to have surgery. Don't forget that when I first started, my whole front was loose. It wasn't thick at all."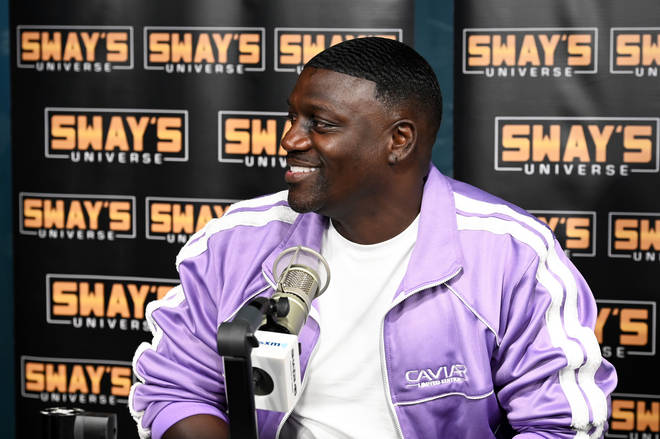 Singer Akon seems to be pretty happy with the results of the surgery as was evident by the way he praised the hair transplant he received in Turkey.
Akon Talks About How Good Turkey Is With Hair Transplant
Akon says that a standard hair transplant in the US could cost close to $50,000, which is why he chose to have it done in Turkey.
It's so affordable it's ridiculous. For what I did, it would've cost me 50 grand in America. I paid what, $7,500. Here they over charging, anything related to healthcare or any kind of medical procedure, America is, I mean they tag on ten times. Man, I work hard for this money, I don't care."
Akon spent $7,500 on his surgery in Turkey which is well-known for its affordable medical treatments.
Akon suggested that the "two things" for which Turkey is famous are hair and teeth and then remarked, "They're pretty fantastic on both." He then revealed that he is unable to develop facial hair.
Akon has given a string of surprisingly candid interviews recently; the revelation of his hair transplant follows the revelation that he used his brother Abou "Bu" Thiam as a stand-in when he was unable to make a performance. Last month, he also revealed that he and the late Michael Jackson had planned to open music schools in Africa, but Jackson's untimely death prevented that from happening.
Also read: Who Is Justin Verlander's Girlfriend? Is Justin Verlander Married?
Akon Roasted For Turkey Hair Transplant, Reacts To Memes Making Fun Of His Hairline
After Akon revealed that he'd had a hair transplant, he became the subject of several jokes.
Fans have been making fun of singer Akon ever since he said he went to Turkey to get hair transplant surgery because his hairline was receding.
Some fans have even called him "the Lego man" and said he should have "asked for his money back." Some people didn't like the Jersey knit look and pointed out that the hairline is cocked to the side.
The singer's fanbase has been mercilessly mocking his new hairline with memes that involve him having his hair digitally restyled.
Akon responded to memes about his hair transplant surgery on Tuesday (Oct. 18). Akon's head appears to be compared to a Lego figure in one picture. Hair was obviously added in Photoshop to the "Locked Up" singer's forehead in a second photo. Akon's hair is shaved in half in a third photo that appears to have been altered digitally. Akon's whole head of hairlessness is depicted in the last picture of the collage.
Thankfully, Akon laughed at the jokes and commented, "Yo this hairline challenge is the funniest s**t I've ever seen. You guys got me rolling!!"