The National Action Network, which Rev. Al Sharpton runs as a charity, recently gave him a huge pay boost, virtually doubling his previous salary to around $650,000. The organization has also spent around $1 million on private jets. Tax forms show that Sharpton's charitable foundation gave him $348,174 for his work as president and CEO of NAN. He was also given $278,503 in bonuses and $22,117 in benefits, bringing his total pay to $648,794. That's a huge raise for Sharpton, whose salary was $347,183 without bonuses two years ago (in 2020).
According to Daily Mail, NAN is also the main source of income for the reverend's two daughters. His eldest daughter, Dominique, received $78,670 for her work within the charity, while Ashley was compensated $59,950 for her contributions to consulting and social media duties.
Moving toward his personal life, he was previously married to Kathy Jorden. After 24 years of marriage, they started having problems. Then Sharpton filed for a divorce in 2021 from his wife Kathy 17 years after they split up. Sharpton is currently dating a woman named Aisha McShaw. Read on to know everything about Aisha McShaw.
Meet Al Sharpton's Girlfriend, Aisha McShaw
McShaw was born in March 1978 in Westchester County, New York, in the town of Mamaroneck. She started her career in banking and was said to have worked for Wells Fargo, where she specialized in personal banking. After working in banking for a while, McShaw decided to follow her passion for fashion. This led her to start her fashion line, "The Aisha McShaw." The brand is for women of all shapes and sizes and combines edgy and classic styles.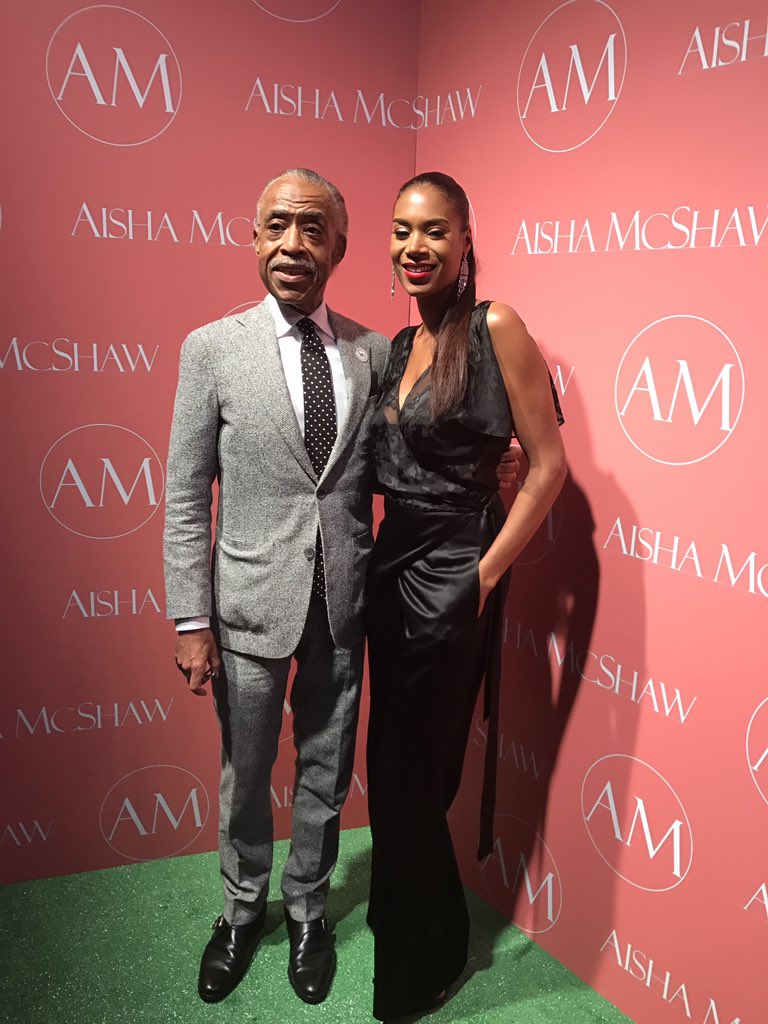 The Brand was launched in 2017 with about 46 pieces in its first collection. Over the years, McShaw has grown her brand to appeal to a wide range of women, from celebrities to housewives and working women. One of her biggest dreams is to dress the former first lady Michelle Obama.
Also Read: Know About Penn Badgley's Wife And Kids!
Al Sharpton And Aisha McShaw's Relationship
In 2013, when Sharpton and McShaw were on the red carpet at the New York County Democratic Committee Award Ceremony, she said she was Sharpton's girlfriend. McShaw and Sharpton like to go to events and social gatherings.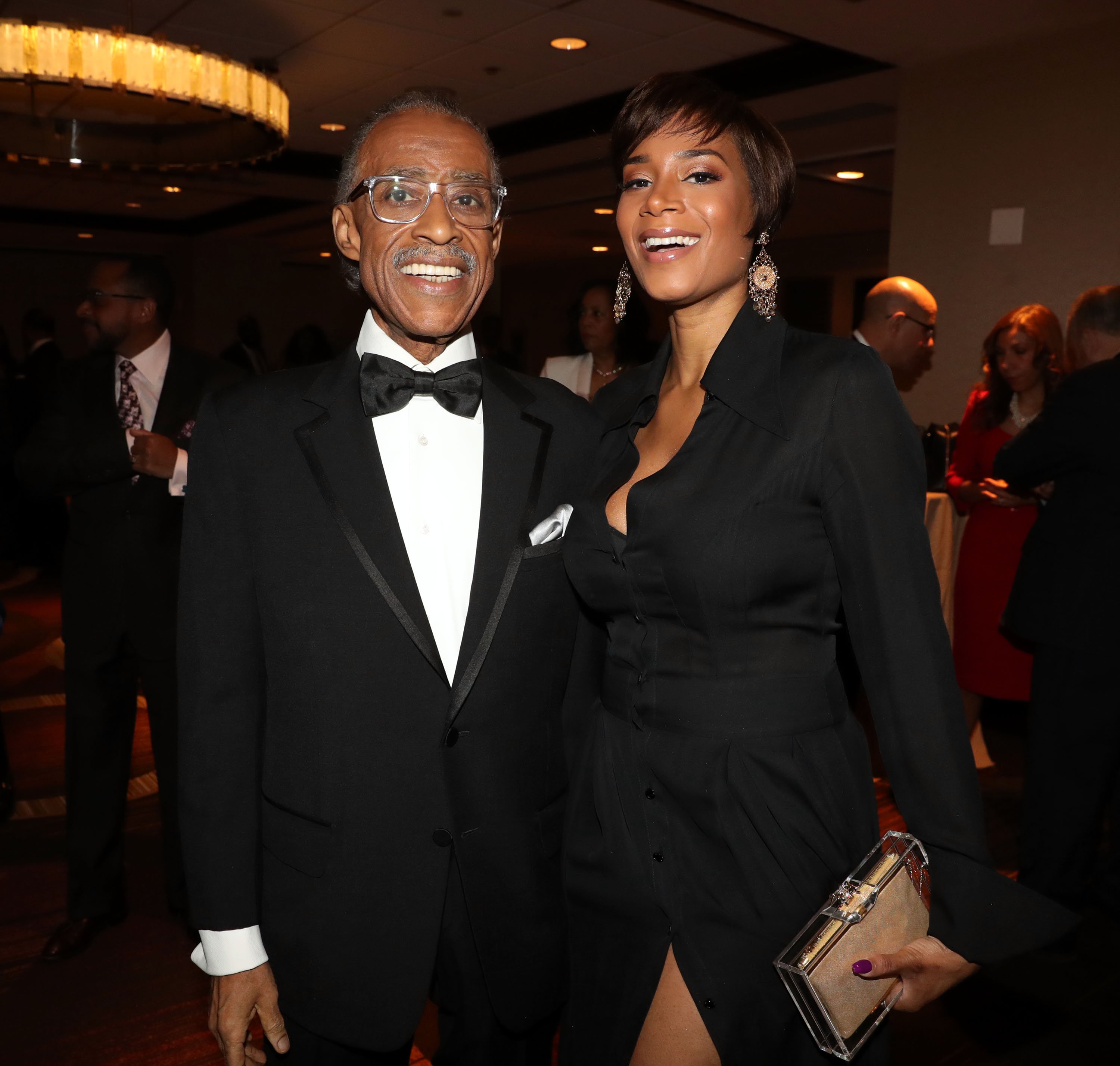 Even though there were rumors that they had been dating before 2013, they kept quiet about their relationship and personal life. The fact that she is 23 years younger than him has been brought up as a criticism of their relationship. Most people think you shouldn't date another person while you're still married. Even though Sharpton and his wife have been living separate lives for a long time, many people still don't like it. Despite the controversy surrounding his relationship, Sharpton has kept quiet about it. Aisha herself has been quiet about recent criticisms. However, the news has upset a lot of his fans and supporters.
Also Read: Know About Bernard Arnault's Wife And Children!
Even though it's a taboo to have a longtime girlfriend while still being married, Sharpton probably doesn't feel like he's done anything wrong. So, anyone could argue that the rules are different in this particular case. That said, it will be interesting to see if Sharpton makes a statement or if he actually says he wants to get married again.