Influencer Marketing Manager Spills the Tea on Alix Earle's Salary
Alix Earle, a 22-year-old TikTok star from New Jersey, has amassed a following of more than 4 million users across her Instagram and TikTok accounts. Recently, Earle found herself at the center of controversy when her fans learned about her alleged salary from brand partnerships.
In a TikTok video with over 130,000 views, influencer marketing manager Jessica Liliann revealed that Earle charges between $40,000 and $70,000 for a brand collaboration, depending on the scope of the campaign. This means that Earle could potentially make over $500,000 per year if she only posted one video per month.
Earle's Influence and Controversy
Earle's influence was made clear in the recent "Rosemary Mintgate" controversy, in which she included a Black haircare brand in her "Best Amazon Purchases of 2022" TikTok review. The tutorial featuring Mielle Organics' Rosemary Mint Scalp & Hair Strengthening Oil went viral and led to the product selling out online.
However, the advertisement sparked controversy on Black Twitter, with some users arguing that Black hair companies like Shea Moisture and Carol's Daughter have a history of adjusting their brand to appeal to mainstream audiences and raising prices, changing formulas, and erasing Black women from their image. Mielle Organics' founder, Monique Rodriguez, addressed the backlash on social media.
Also read: Who Is Jon Rothstein's Wife, Alana Rose? What Is His Net Worth?
Earle's Salary Compared to Other Professions
Earle's salary has garnered mixed reactions, with some praising her for securing a high-paying job and others pointing out the discrepancy between her salary and the salaries of other professions such as educators. One user commented, "I think it's amazing she's getting paid what she's worth but I think other professions need to do better with that as well." Another user wrote, "I think it's kinda ridiculous she gets paid that much for one video when we as a society can't even properly pay our teachers, but that's just me."
Alix Earle's Net Worth
Assuming Earle charges an average of $55,000 per brand collaboration and posts 1 to 2 videos per month, she could potentially make between $660,000 and $1,320,000 per year in income from brand collaborations alone. If she has been working for 3 years and has no other sources of income, her total net worth from brand collaborations would be between $1,980,000 and $3,960,000.
Also read: The 'I Am Innocent' Videos On TikTok Sparking Debate!
Know More About Alix Earle And Her Father
Alix Earle is a marketing intern at Earle, her family's New Jersey-based road construction and paving company, and a student at the University of Miami's Herbert School of Business. According to her LinkedIn profile, Earle has contributed to the company's newsletter and social media updates in this role.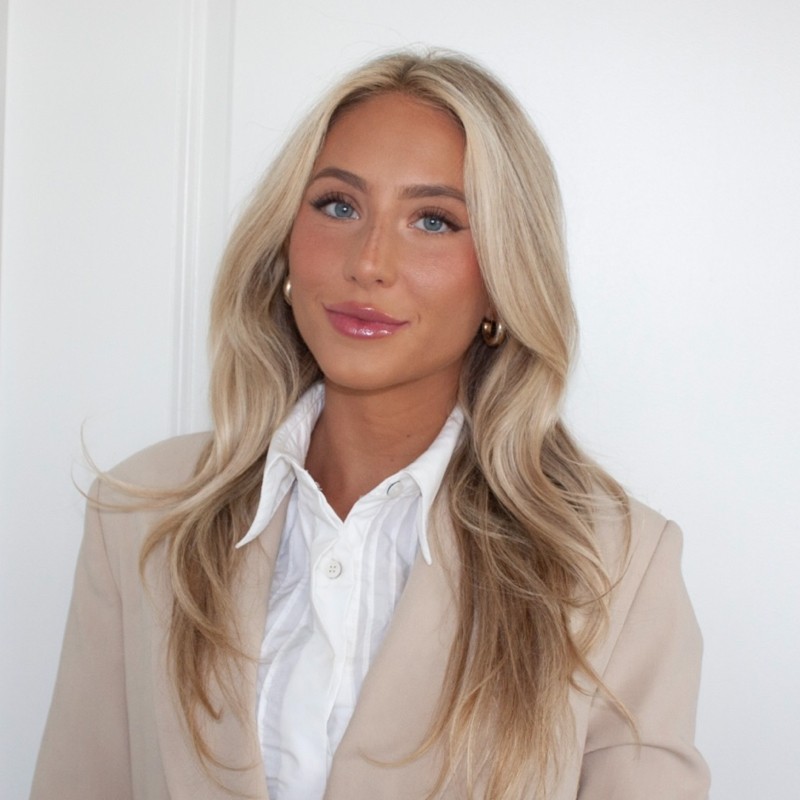 Earle states on its website that, ever after the September 11th attacks, the firm has made it mandatory for all construction vehicles and machinery to fly the American flag. There is also a foundation run by the family, and its major mission is to combat the opioid crisis.
Earle's dad, the company's CEO Thomas Earle, likewise made news after a high-profile breakup. Thomas Earle was accused of cheating on his then-wife Alisa with Ashley Dupré in 2008. After former New York governor Eliot Spitzer was caught using the services of the Emperors Club VIP escort agency, where Dupré worked, he resigned from his position.
According to The New York Daily News, Thomas and Ashley Earle tied the knot in 2013. Instagram claims she has three kids plus two "extra babies," likely referring to Alix and Ashtin.