Larissa de Macedo Machado, known professionally as Anitta, is a Brazilian singer, songwriter, television host, and actress who has gained nationwide fame with her chart-topping hits and captivating performances. Anitta's journey to stardom began in 2012 when her debut single, "Meiga e Abusada," achieved commercial success and propelled her into the spotlight. She soon signed a recording contract with Warner Music Brazil and released her self-titled debut album, which garnered widespread acclaim and certified platinum status. With subsequent albums like "Ritmo Perfeito" and "Bang," Anitta solidified her dominant position in the Brazilian music industry, earning numerous awards and international recognition.
Beyond her musical talents, Anitta has been an advocate for embracing individuality and body confidence. In recent years, she has been open about her decision to undergo various plastic surgeries, sparking conversations about self-expression and societal beauty standards. Let's take a closer look at Anitta's plastic surgeries and how she has empowered her fans to embrace their own uniqueness.
Unveiling The Truth Of Anitta's Plastic Surgeries
While Anitta has garnered admiration for her stunning looks and body, few people are aware of the extensive plastic surgeries she has undergone to achieve her appearance. In a candid interview with Nylon, Anitta revealed her experiences with plastic surgery, including rhinoplasty (nose job), jawline reshaping, and multiple breast reductions. She emphasized that her decision to undergo these procedures was not about dissatisfaction with herself but rather a form of self-expression and experimentation.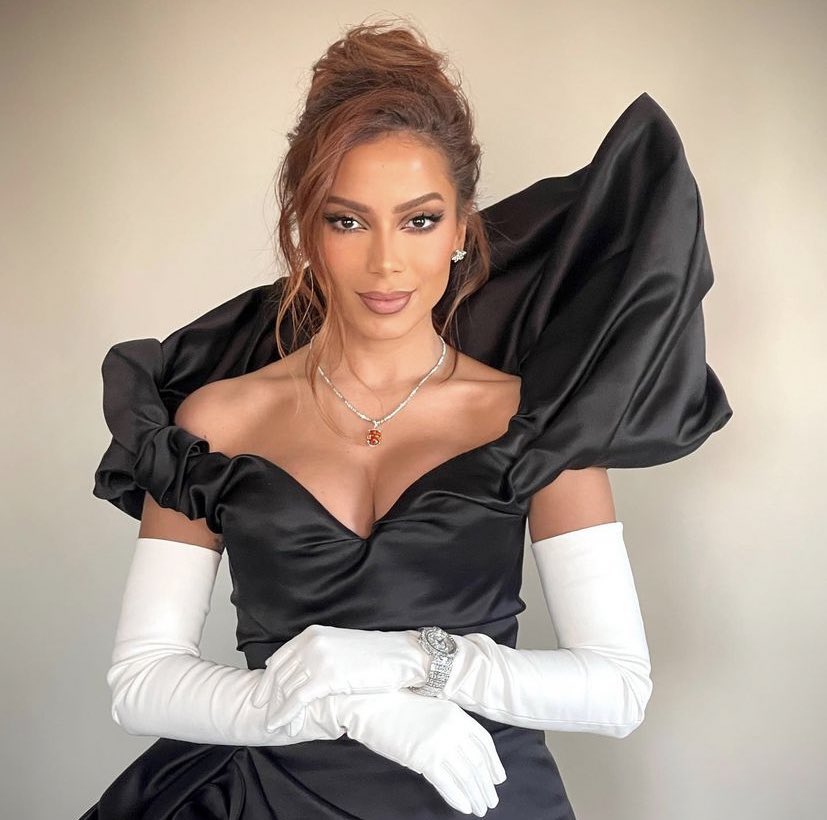 Owning her choices, with or without plastic surgery, has been a cornerstone of Anitta's journey. She refuses to conform to societal expectations or let the opinions of others dictate her self-worth. By embracing her transformation and openly discussing her procedures, she encourages her fans to embrace their own unique paths and choices.
Also Read: Who Is Hubert Hurkacz's Wife? Peek Into His Personal Life
Anitta On Breaking Taboos And Empowering Women
Anitta has shattered taboos surrounding plastic surgery, particularly in her native Brazil, where the topic remains sensitive and stigmatized. By openly discussing her procedures and proudly showcasing her transformed appearance, she challenges traditional beauty standards and encourages body positivity. Anitta's music video for her hit song "Vai Malandra" became a feminist anthem, featuring people of all body types and unedited cellulite.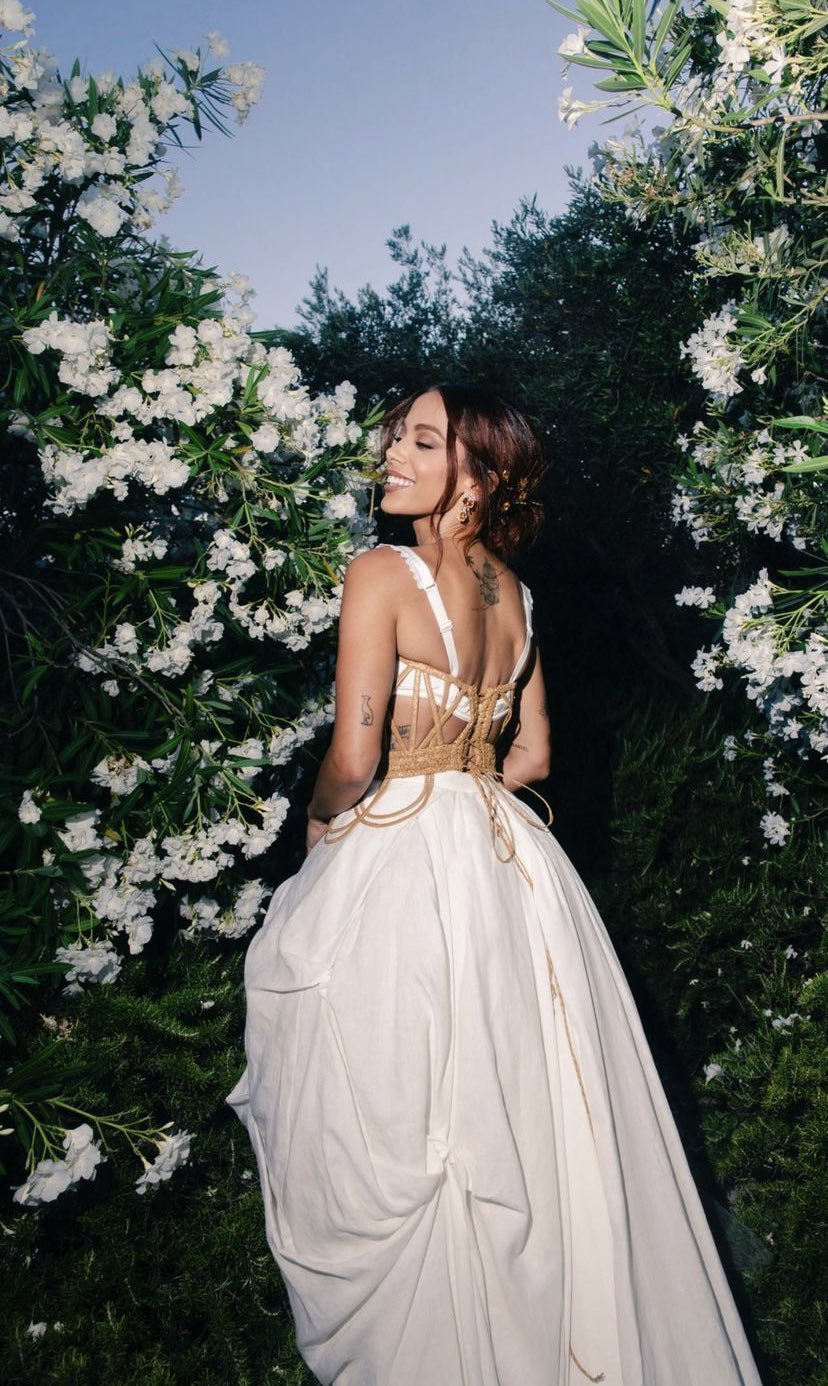 In the interview, Anitta shared how women approached her after watching the music video, expressing newfound confidence to embrace their bodies at the beach. Her unapologetic attitude and refusal to conform to societal norms have made her an inspiring role model for countless individuals, encouraging them to love themselves, regardless of societal pressures.
Despite her incredible success in the music industry, Anitta doesn't see herself performing for the rest of her life. In an interview with WSJ Magazine, she expressed her desire to explore acting and pursue new dreams. She believes that pushing herself to continue doing things that don't fulfill her aspirations would be pointless. Anitta has already achieved what was once deemed impossible, and she believes there are new horizons to conquer.
Anitta's Recognitions And Awards
Anitta's talents and achievements have garnered international acclaim and recognition. She has been honored with numerous accolades, including seven MTV Europe Music Awards, becoming the first Brazilian artist to win the Best Latin American Act category. In 2022, she became the first Brazilian artist to win a category at both the MTV Video Music Awards and the American Music Awards. Anitta's groundbreaking success has propelled her into the global spotlight, solidifying her position as one of the most influential celebrities in social media.
Also Read: Nico Mannion's Illness Made Him Miss Virtus' Preseason
Embrace Your Uniqueness
Anitta's journey is a testament to the power of self-expression and embracing one's uniqueness. Through her openness about her plastic surgeries, she has ignited conversations about beauty standards and body confidence. Anitta's empowering message reminds us that everyone has the right to choose their own path and define their own sense of beauty.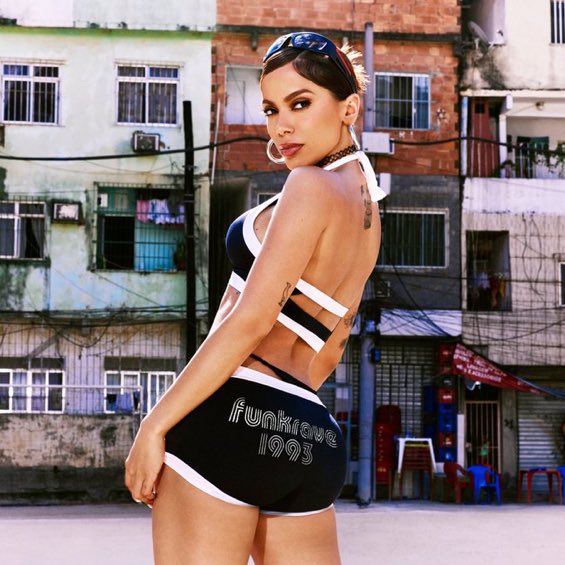 In a world that often pressures individuals to conform, Anitta's unapologetic attitude serves as a beacon of inspiration. She encourages her fans to love and accept themselves, regardless of societal expectations. Anitta's music and personal journey continue to empower people worldwide, proving that true beauty lies in embracing our authentic selves.
As Anitta aptly puts it, "Girls don't need men for sht. We got vibrators, we got friends. We got gay friends, which is way better than any other fcking husband. Trust me." In a society that often places undue importance on external appearances, her words serve as a powerful reminder that self-love and self-acceptance are paramount. Anitta's legacy extends far beyond her music, making her an icon of confidence and individuality for generations to come.