If you haven't been living under a rock, you must have seen that Ayesha and Steph Curry, who have been married since 2011 and have three kids together, were all over social media after rumors spread that they had an open marriage.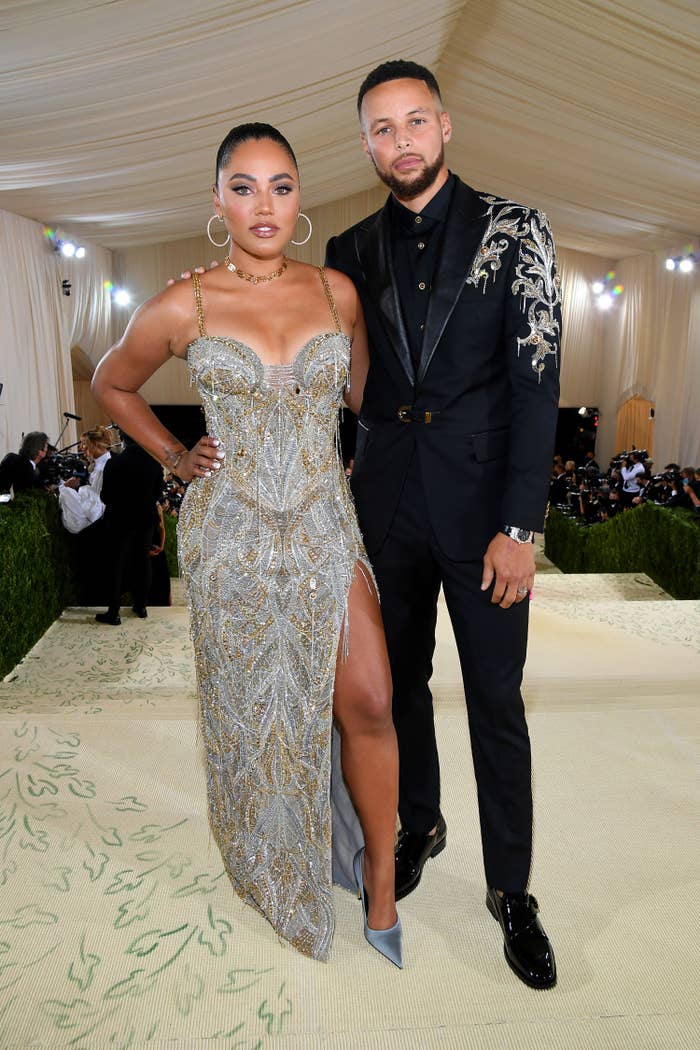 An anonymous source told a popular Instagram gossip page called Deuxmoi that a "well-known NBA couple" isn't as "faithful" as they look on social media. This started the rumors.
"Have it on good authority that this well-known NBA couple aren't as faithful in love as their social media and image make them out to be!" read the tip.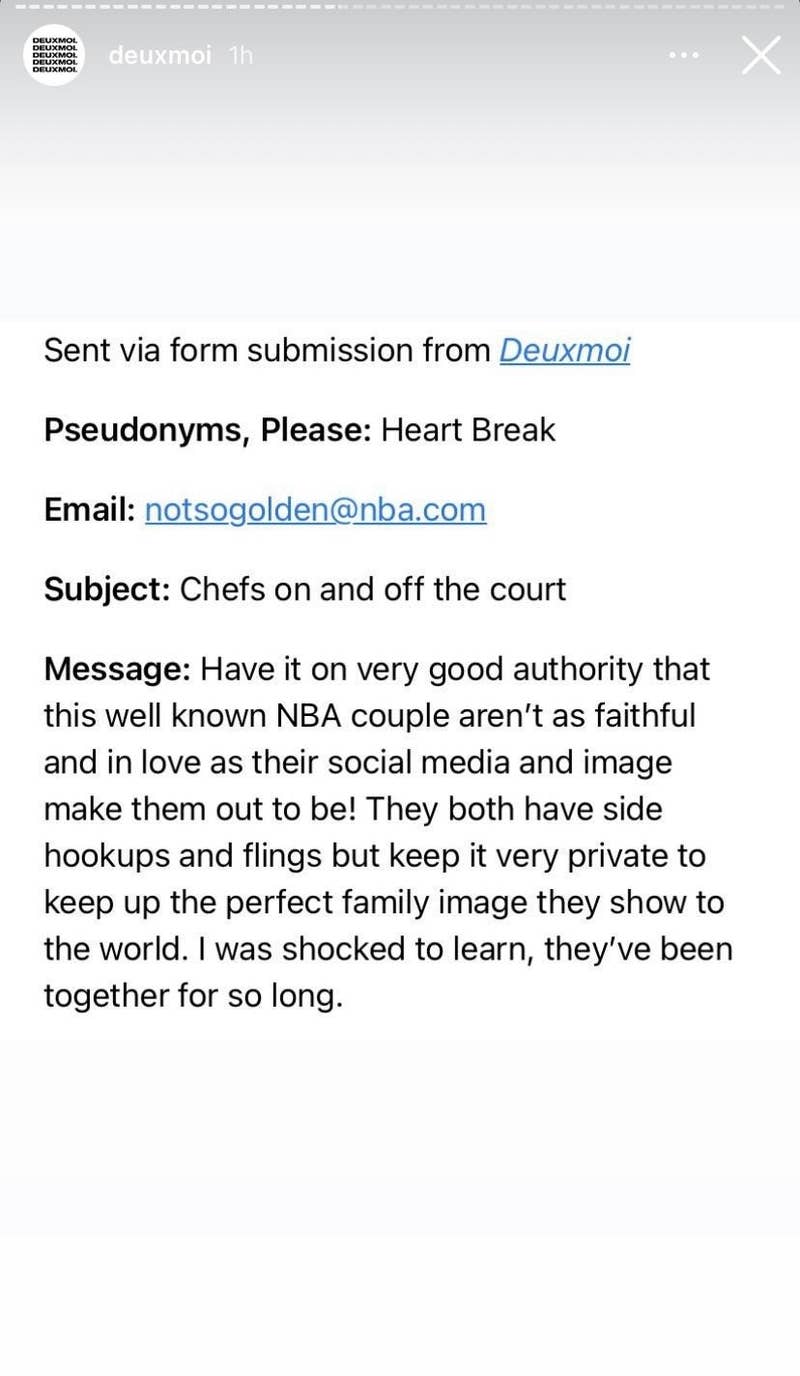 "They both have hookups and flings with other people, but they keep it quiet so they can keep up the image of a perfect family they show to the world. I was surprised to find out that they had been together for so long," the article said.
Even though the anonymous claim didn't name Ayesha or Steph by name, many people quickly figured out that it was about the famous power couple, who often post loving, family-focused content on social media.
Ayesha Curry slammed "ridiculous" rumors she and Steph Curry have an open marriage, telling fans not to "disrespect" their relationship
Even though the couple didn't address the rumors at first, Ayesha finally shut them down after someone said something mean under one of her photos.
Ayesha posted a picture of her husband on Instagram and wrote, "Good gracious God almighty… my baby's @gq cover shoot," tagging Steph and adding some lustful emojis.
One of the many comments that were left under Ayesha's post was, "But you still want an open relationship. If I were him, you'd already be out on the street."

Ayesha jumped into the conversation to respond to the comment. She said, "Don't believe everything you read."
"Do you have any idea how crazy that is?" she asked. "Don't disrespect my marriage like that. "Thank you and please."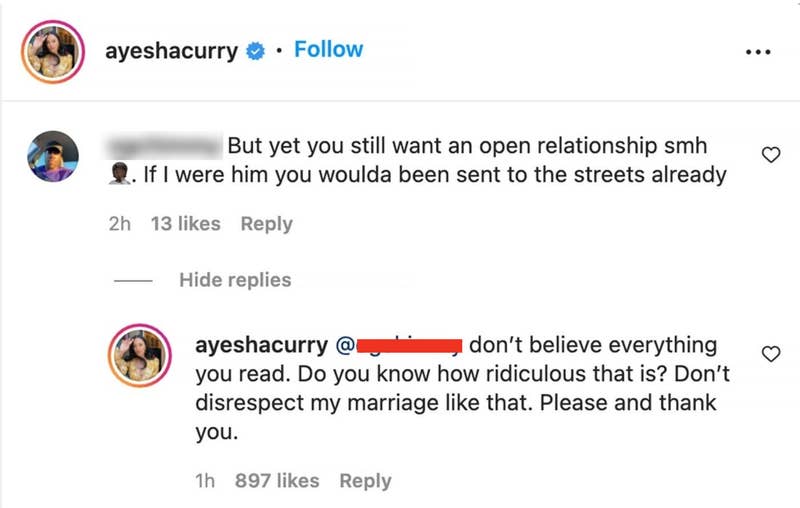 One person said about Ayesha's answer, "Excellent response. Some of you are way too confident in how you talk to people.
"Are you really writing this stuff under people's pictures? "Lol, that's so strange and complicated for no reason," one user wrote.
"You guys need to learn to stay out of married people's business," said someone else.
Also read: Who Is Jacob Elordi Dating? Is He Dating Olivia Jade?
How did the rumors of Steph Curry and Ayesha Curry heading for divorce begin?
Many rumors about their relationship got worse when a clip of Ayesha talking about her marriage to the NBA star and, in particular, the problems they have with jealousy started going around on Twitter.
Fans of the couple may remember that Ayesha got a lot of flak in 2019 for being honest about some of her and Steph's marriage problems on an episode of Jada Pinkett Smith's Red Table Talk that has since gone viral.
And Ayesha went on to talk about how the unwanted flirtations Steph was getting made her feel worse about the lack of male attention she was getting outside of their marriage, which caused the internet to be very divided.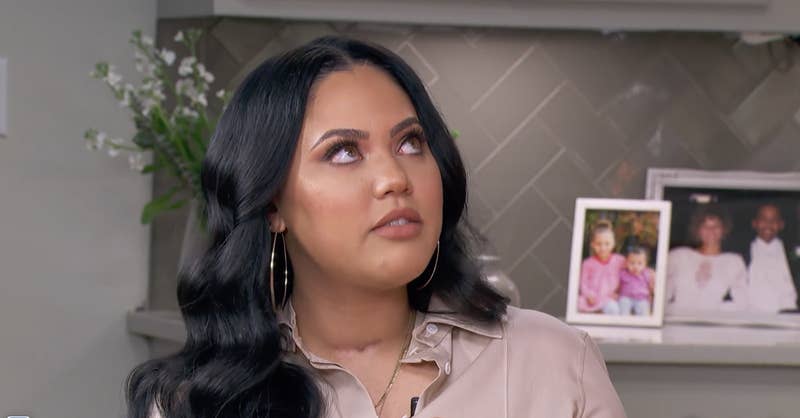 "It really bothers me, and to be honest, it makes me feel a little bit insecure, that all these women are throwing themselves at Steph, but for the past 10 years, I haven't had any of that," she said.
"I get no male attention, which sounds weird, so I start to feel bad about myself and think, 'Is there something wrong with me?'" Ayesha went on.
Ayesha was talking to the show's host, Jada, Willow Smith, and her mother, Adrienne Banfield-Norris, as well as the women of the Curry family. They all comforted her and told her that even though she "wasn't looking" for attention elsewhere, she wouldn't notice if she got any.
After the conversation went viral, many people said that Ayesha was wrong to want attention from other men when she was married. Others, on the other hand, praised her for being open and honest about her fears.
Also read: Who Is Billie Eilish Dating After Breakup WIth Matthew Tyler Vorce? What's Her Net Worth?
Ayesha's latest comment seems to show that Steph Curry and her are not getting a divorce
Ayesha finally talked about the anger in a long Instagram caption. The split had caused a lot of back and forth on social media.
"I am human," she wrote. "It brings me pure joy to speak my mind, be vulnerable at times and to know myself inside and out."

"If what I'm not afraid to say out loud about being a 30yr mama of 3 helps another woman like me feel like they're not the alone and not the only one with an insecurity (because we ALL have them, don't play) then that makes all of this hoopla worth it," she wrote.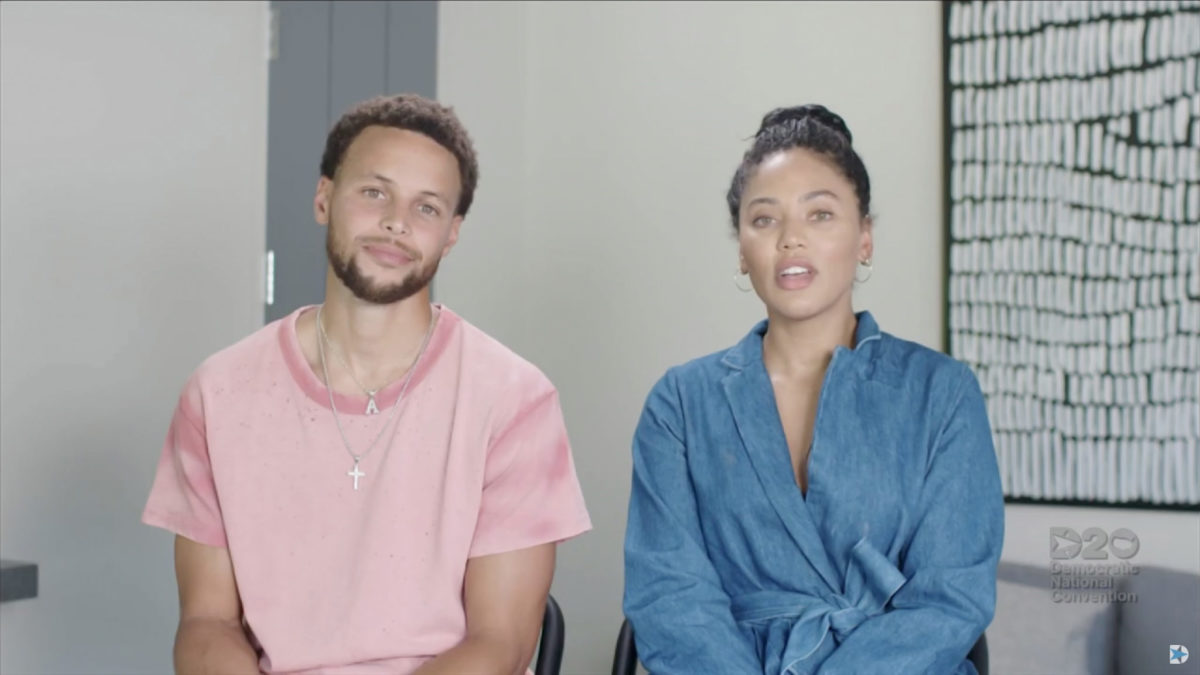 Steph Curry sealed his fourth NBA crown with a kiss to wife Ayesha Curry
In game six of the NBA Finals, the Golden State Warriors beat the Boston Celtics thanks to another great game from the 34-year-old guard.
Stephen Curry led Golden State to NBA glory Thursday night, and Ayesha Curry was in the stands to see it.
Curry's wife, Ayesha, was at TD Garden on Thursday night to watch the Warriors win the championship.
Curry has won the NBA title in 2015, 2017, and 2018. This is his fourth title.
His wife Ayesha has been one thing that has never changed during his basketball career.
Stephen and Ayesha went to high school together in Charlotte.
Even though they knew each other when they were young, they didn't start dating until 2008, when they were both in California.
Because he was up for Breakout Star at the ESPYs, the NBA champion played basketball at Davidson and in Los Angeles.
At the time, Ayesha was a model in the city, and she had no plans to date an athlete. Steph asked her out again on Facebook after the first time she said no, Ayesha told People magazine.
The couple got married in 2011, and they now live in a beautiful $31 million house in the wealthiest zip code in the US.
Judging by the way things are going, they seem to be perfectly content with each other's company and a divorce seems highly unlikely.