Rachel Hollis is an influencer, entrepreneur, and CEO. For a number of years, she has been able to draw in more than 1.5 million fans and followers. The social media star's glossy photos and cheeky book titles like "Girl, Wash Your Face" and "Girl, Stop Apologizing" have helped her build a cult-like following.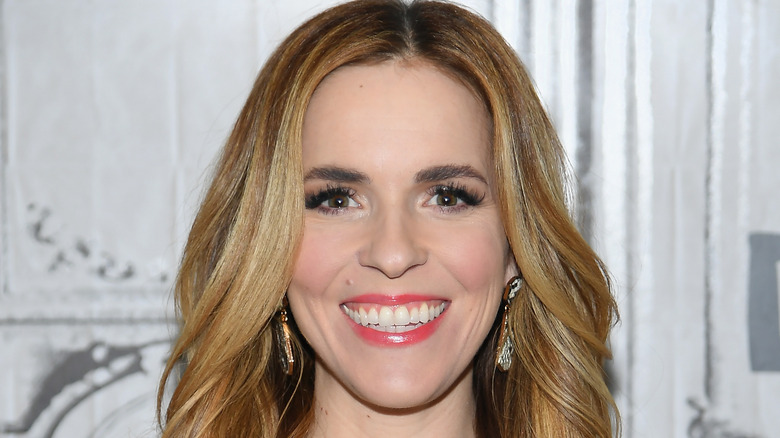 Rachel has gone out of her way to include her fans in all the ups and downs of her life. Her now-ex-husband Dave Hollis was the main attraction for more than 15 years, and their fans were happy to watch.
Last year, lifestyle guru Dave Hollis promoted his new book for more than two hours on Instagram Live. It didn't go well.
Dave told his more than 400,000 Instagram followers that he had gotten up at the crack of dawn to ask them to buy his new book, Built Through Courage: Face Your Fears to Live the Life You Were Meant For, which came out on Oct. 26. He did this from what he called his "patio of peace" at home.
Instead of making a strong case, his Live turned into a strange, rambling, and sometimes incoherent rant in which he told his followers they had to buy his book for "18 stinking dollars" or stop following him.
"I'd rather lose all the people who don't want to buy the thing I've been working on for the last 18 months than let you show up and break our contract," he said.
During the next two hours, he talked about himself in the third person, told his followers he would sign the socks he was wearing and send them to a follower who bought the book ("for finally making a good choice"), and said his book would change the lives of anyone who reads it. When someone said they "had no job" and didn't have the money to buy the book, Dave said, "This $18 would be the fastest way for you to get paid." Noah, his 4-year-old daughter, kept asking him to make her breakfast and give her more gummy vitamins. He told her to "get a life" and "calm down" in a sarcastic way.
He yelled at one point, "I bled into this!"
The rant, which quickly went viral, is a far cry from the friendly and positive image he has worked hard to build up over the course of his career. He and Rachel Hollis, his ex-wife, became famous by talking about how important hard work, humility, and family are.
Also read: Are Ayesha And Steph Curry Heading For Divorce? All You Need To Know
What lead to Rachel And Dave Hollis' Divorce?
Netline says that Hollis met her ex-husband after making a big move to Los Angeles. They dated for two years before getting married in 2004. In a 2012 article for the Huffington Post, a woman who calls herself a "high-end, stylish wedding planner" said that she doesn't exactly look back on the day with fondness. She said that she used decorations and details that she now thinks are tacky.
Even though the plastic chairs and tulle accents she used may not have been the most elegant and classy in the world of wedding planning, it's safe to say that the Hollises may have gotten into trouble when they focused more on the wedding details than on their marriage. It's Fine I'm Fine says that the couple would stay together for 16 years, have three children, and adopt a fourth.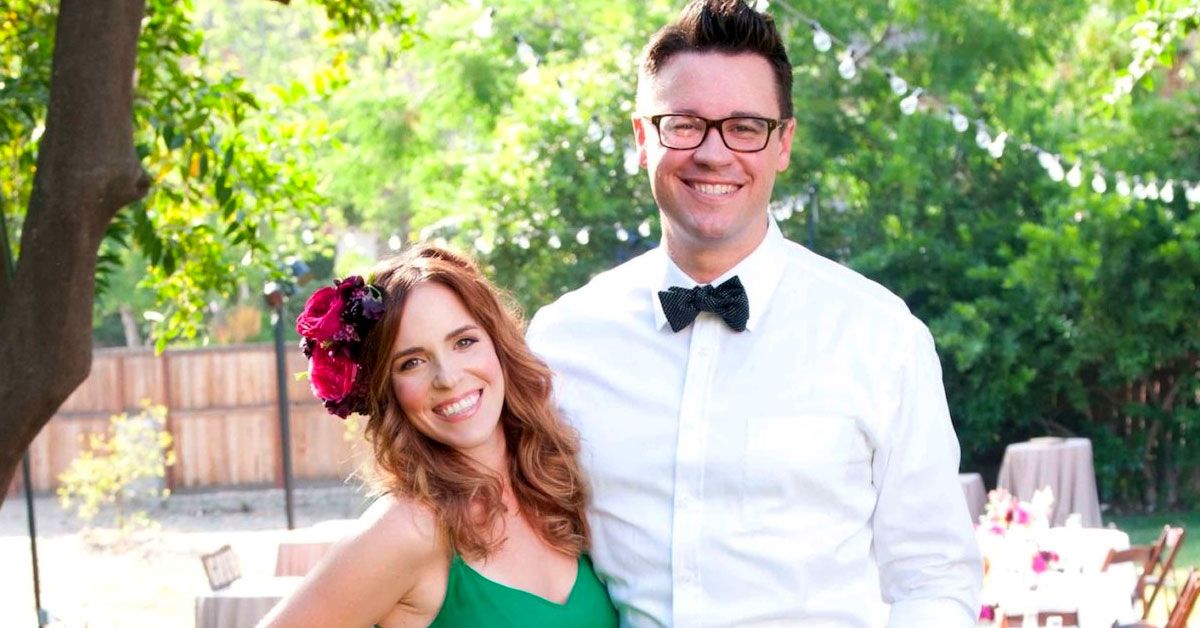 During her marriage to Dave Hollis, Rachel Hollis built her family and her business empire. She first became successful when she started her first company, a lifestyle content company (via Insider). In 2015, she shared photos of her post-pregnancy stretch marks at the beach, which brought her to the attention of the public.
Rachel was the show's real star. After years of working as a blogger and interior designer, she became famous online in 2015. This led to two best-selling self-help books (the first, Girl, Wash Your Face, was on the New York Times bestseller list for 85 weeks), sold-out tours, speaking engagements, and appearances on Good Morning America and The Today Show.
Dave, who used to be president of global theatrical distribution at Disney, used his wife's fame to write his own self-help book, Get Out of Your Own Way: A Skeptic's Guide to Growth, which will be published in 2020. He and his wife also did well with a podcast called "Rise Together" and with conferences for couples. In 2019, the New York Times said that the Hollis Co., the couple's business, was worth a lot of money.
But now, the Hollises are starting to fall. After getting a lot of attention for saying that people's own flaws were the only things holding them back, they may be falling apart because of their own flaws. Their marriage is over, they've been through scandal after scandal, and their once-explosive success seems to be going down in a big way.
Also read: Who Is Billie Eilish Dating After Breakup WIth Matthew Tyler Vorce? What's Her Net Worth?
In some ways, this phrase still applies to the Hollises. Rachel and Dave's downfall is a mess they made themselves.
It's strange, though, that even though the Hollises made it look like their marriage was strong in public, they were apparently being forced to stay together. In an Instagram post in June 2020, the couple said they were getting a divorce. This caused a lot of shock in their community because the couple had made their marriage a part of their personal brand. Rachel asked her followers for forgiveness in her announcement, saying she hoped they could "allow [them] a human moment" of failing.
But for the fans, it wasn't about a failed marriage; it was about what they saw as hypocrisy. How could the Hollises have a great, enviable relationship one minute and then get a divorce the next? Did a terrible thing happen? Or, even worse, had the Hollises been lying about their relationship the whole time?
Rachel and Dave Hollis' divorce was not surprising at all
People who had been following the Hollis family for a long time might have felt like the divorce came out of nowhere, but it's likely that the divorce had been in the works for a long time before the news hit Instagram. Insider says that employees noticed a big change in the Instagram star's behavior at work. This change may have been a sign that the then-power couple was on its way out.
Rachel Hollis first posted about the divorce on her Instagram account, saying, "We've tried hard for the last three years to make this work, but we've decided that it's healthier and more respectful for us to end our journey as a married couple here. We stay close friends even though we raise our kids together and run our business as partners."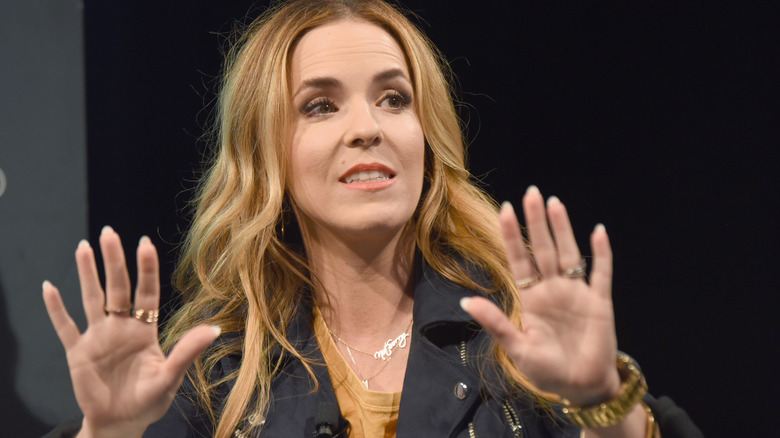 Three years is a long time to hide the fact that you're getting a divorce, but the couple was determined to keep up their positive personas and reputations as marriage experts until their relationship came to a sudden end. Dave Hollis had planned to keep working with his soon-to-be-ex-wife, but according to his LinkedIn profile, he has left the company. The Hollis Co. site still sells his book, "Get Out Of Your Own Way," though.