Barbie Ferreira is a model, and actress best known for her role as Kat Hernandez in the HBO series Euphoria. Her performance was praised, and she quickly became a fan favorite. She also appeared in the HBO series "Divorce" as Ella. Ferreira made her film debut in the HBO Max movie "Unpregnant" in 2020. She also had a small role in Jordan Peele's "Nope" in 2022.
On August 29, 2022, it was announced that Ferreira would join Ariana DeBose in the upcoming Amazon Prime psychological thriller "House of Spoils." However, Ferreira announced in August 2022 that she would not return to "Euphoria" for its third season due to alleged disagreements with series creator Sam Levinson.
Barbie Ferreira identifies as queer and has been in a relationship with musician Elle Puckett since 2019. The couple is known to be vocal about their relationship and often posts about each other on social media. On Valentine's Day in 2022, Ferreira shared a photo of herself and Puckett on Instagram, captioned "love of my life" with a fiery heart emoji. In March 2022, the couple got matching tattoos that feature three angular hearts strung together on a jagged tree branch. In this article, we will discuss Ferreira's career as an actress, her personal life, and her relationship with Puckett.
Meet Barbie Ferreira's Girlfriend, Elle Puckett
Elle Puckett is a musician, producer, and artist from Los Angeles, California. She is also the lead singer of the pop band Poema, which she formed with her sister, Shealeen Puckett. The sisters started playing music from the age of ten and twelve, respectively, and in 2008, they signed their first-ever deal with Tooth & Nail Records. Poema has released four EPs and has performed at the Warped Tour.
Apart from her work with Poema, Elle Puckett is also pursuing a solo career under the pseudonym "Rosie Ugly." She has her YouTube channel and Instagram account, where she posts her music and other creative works. She has collaborated with popular artists like Maggie Rogers and Lorde.
Also Read: Meet Harold Ford Jr's Wife, Emily Threlkeld: Relationship Details
Inside Barbie Ferreira And Elle Puckett's Relationship
Barbie Ferreira and Elle Puckett have been dating since 2019. Ferreira has posted several photos of the couple on her social media accounts, including a sweet candid of her and Puckett on Valentine's Day. Ferreira captioned the snapshot, "love of my life," with a fiery heart emoji. Puckett also posted a photo of the two almost kissing on September 29, 2020. The caption reads, "True love's kiss."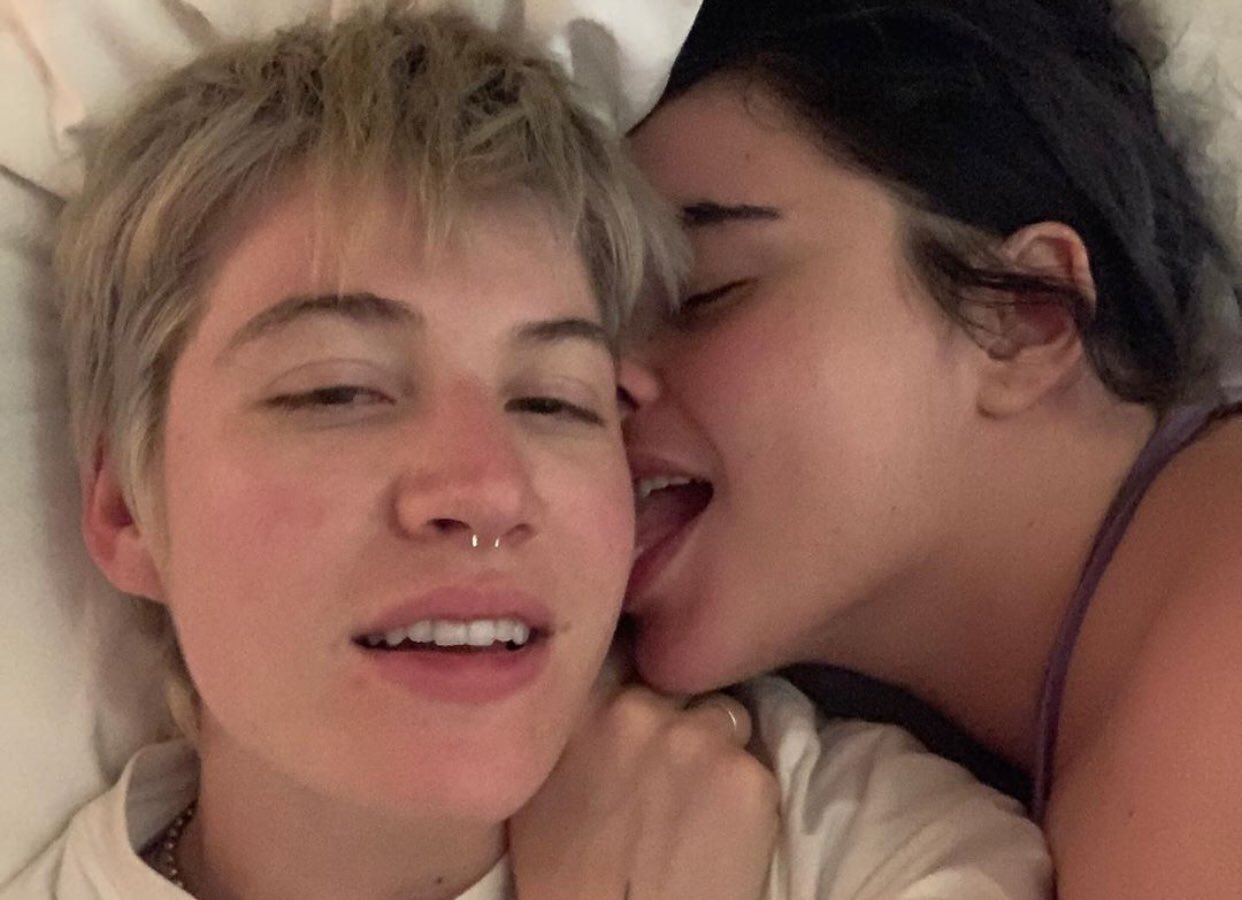 On March 8, 2022, Ferreira took to her Instagram Stories to share a photo of herself and Puckett with matching tattoos. The tattoos, done by tattoos4realz, feature three angular hearts strung together on a jagged tree branch, with the hearts dripping with blood. Ferreira's tattoo runs along her ribs, while Puckett's is on her neck.
Also Read: Know About Reid Wiseman's Wife As He Selected As Commander For Artemis 2 
The matching tattoos are a beautiful representation of their love for each other, and many fans were touched by the gesture. In the caption of the photo, Ferreira wrote, "love of my life," with a heart and fire emoji, further showing her affection for Puckett.
For Ferreira and Puckett, the matching tattoos not only represent their love for each other but also their shared queerness. Both women have been open about their sexuality and have used their platforms to promote LGBTQ+ rights and representation in the media.