An American comedian, Christopher Paul Anthony Distefano, born on August 26, 1984, started his journey in the entertainment industry with MTV and MTV2's Guy Code and Girl Code. While he is recognized for his appearances on these shows, he mainly performs stand-up comedy.
In 2019, Comedy Central released Chris Distefano's first hour-long standup special, titled Chris Distefano: Size 38 Waist. He went on to release his second special, Speshy Weshy, in May 2022, which premiered on Netflix. Distefano is also known for co-hosting the Hey Babe! podcast alongside Sal Vulcano from Impractical Jokers, and he also hosts his own podcast called Chrissy Chaos.
For those curious in learning about his personal life, it may be of interest to know that he is presently romantically involved with Jazzy, also known as Jasmine Canuelas. This article will delve deeper into the couple's relationship, as well as provide insight into Jazzy's profession.
Know About Jazzy Distefano, Chris' Girlfriend
Jazzy Distefano, Chris' girlfriend is a renowned fitness instructor from the United States who specializes in spin classes, personal training, and Zumba. She is notably recognized as the spouse of Chris Distefano, a well-known American comedian, and actor.
Jazzy is also an influential figure on social media platforms such as YouTube and Instagram, where she provides fitness classes.
Also read: All About Samantha Bee's Husband, Jason Jones, And Their Relationship
In addition to her broad range of fitness expertise, Jazzy is also the creator of BTM, or Bodyweight Training to Music, a unique workout method. She created BTM as a means to regulate muscle activation and body motion during exercise. She claims that this approach has been effective in assisting individuals in reducing body fat, building, and toning muscles, as well as improving overall energy, endurance, and stamina.
You may find her on Instagram under the handle @jazzymethod, where she has amassed 38.2k followers as of now. She keeps posting pictures of her workout as well as about her family including her husband and children on a regular basis.
A Look Into Chris And Jazzy's Relationship
In 2014, Jasmin Canuelas and Chris Distefano first crossed paths when Chris was already an established comedian and had left his job as a pediatric physical therapist. Jasmin, on the other hand, was a Zumba instructor based in Sunset Park.
They met at Place to Beach, a now-defunct watering hole in Coney Island. Although Chris' playful demeanor didn't initially impress Jasmin, he persisted and bought her drinks to win her over. Eventually, they began dating and later moved in together in New York.
Jazzy and Chris are proud parents to two daughters, Delilah, born in May 2015, and Violette Luna, who was born in June 2021. Additionally, Jazzy has a son named Tristan from a previous relationship, who is also a part of their family.
Also read: Who Is Damian Lewis' Wife? A Look Into His Relationships
Chris Distefano Dated Carly Aquilino In The Past
Chris Distefano has been romantically involved in at least two relationships in his life. The first was with fellow comedian Carly Aquilino, with whom he was in a relationship from 2010 to 2014. During this time, they both appeared on the MTV shows Guy Code and Girl Code, respectively, and even moved in together in September 2013.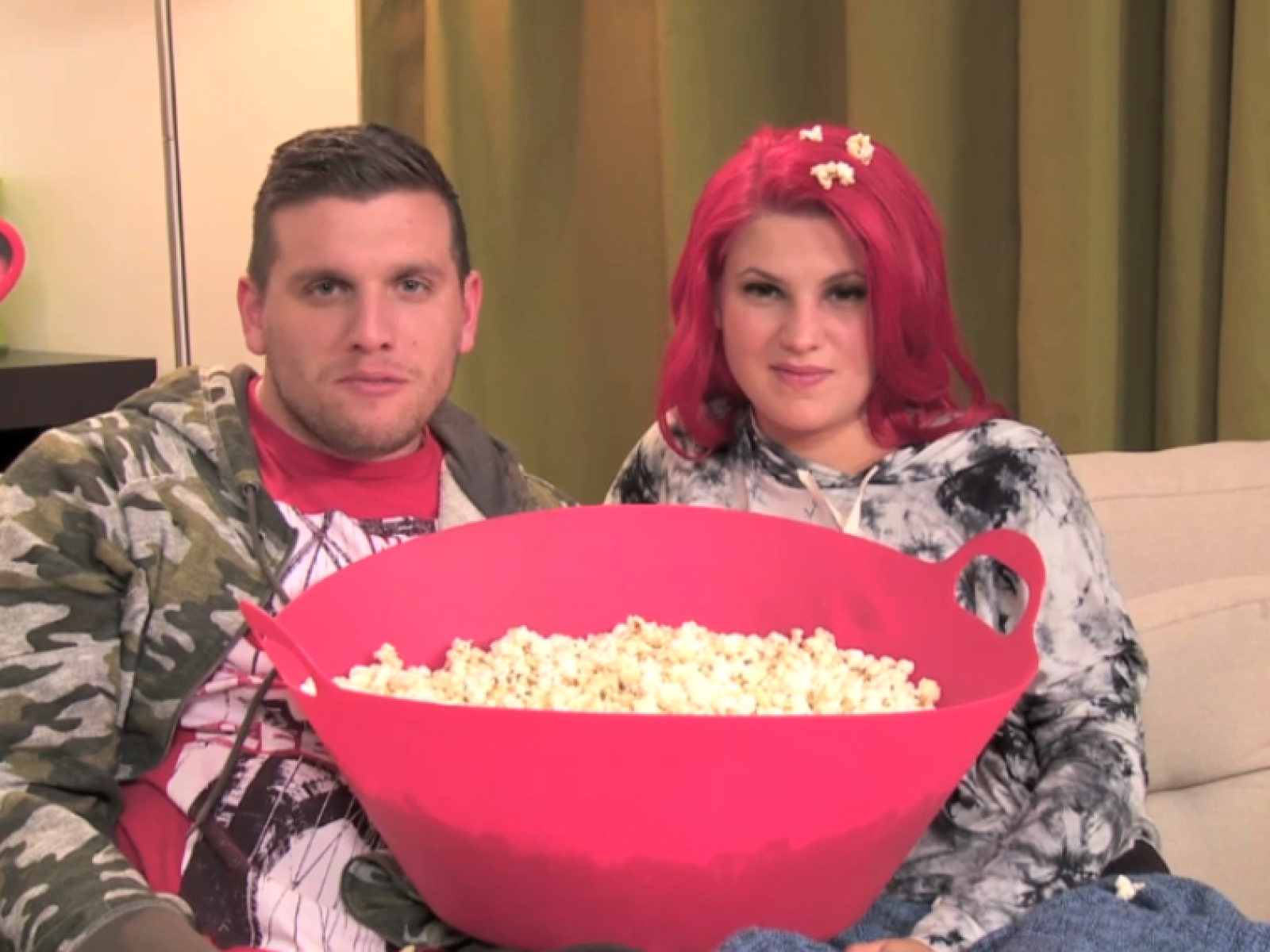 In October of the same year, they thought that Carly might be pregnant, but the test result came back negative, which they celebrated. However, the couple ended their relationship in 2014 after Carly removed all of Chris' pictures from her Instagram account. She also accused him of cheating by posting the statement "This could be us, but you are playing" on her Instagram page.