Samantha Bee, a Canadian-American comedian, writer, producer, political commentator, actress, and television host, gained popularity as the longest-serving regular correspondent on The Daily Show with Jon Stewart. After 12 years on the show, she left in 2015 to launch her own program, Full Frontal with Samantha Bee. Unfortunately, TBS made a "business-based decision" to cancel the show in 2022.
On Time's annual Time 100 list in 2017, Samantha Bee was recognized as one of the world's 100 most influential people. Samantha Bee's husband, Jason Jones, has also made a name for himself in various areas, much like Bee. The couple even worked together for ten years on The Daily Show.
If you're among the many fans curious about the beginning of Jason Jones and Samantha Bee's relationship, as well as more details about their journey together, this article is for you. Keep reading to know in detail about the couple's relationship.
How Samantha And Jason Met And When They Got Married?
Jason Jones, Samantha Bee's frequent collaborator, and husband, met Bee back in 1996 before their success on The Daily Show. They initially met while doing children's theater and bonded over their shared bitterness towards the job, as Bee recalled in an interview with Cracked. According to Bee, discovering that her colleagues disliked the job as much as she did create a more relaxed work environment.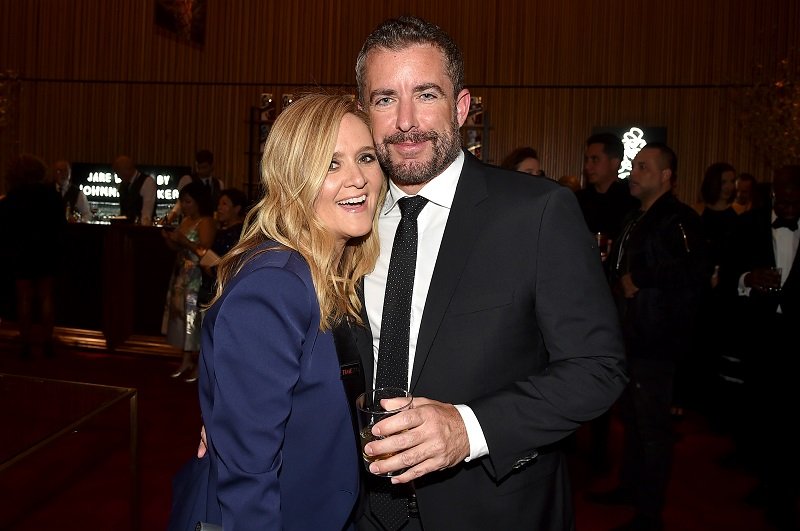 Also read: Who Is Jenny Taft's Husband? All You Need To Know
After dating for five years, Jason Jones and Samantha Bee got married on October 13, 2001. They have three children – two daughters named Piper (born in 2006) and Ripley (born in 2010), and a son named Fletcher (2008) – and continue to raise their family in Manhattan, New York.
Jones reflected on their shared experience in the entertainment industry during an interview on Yahoo!'s My Three Cents podcast, stating that he believes it's difficult for couples not to work together. He also expressed that being unable to escape one another can be a positive thing, as it helps them stay connected and avoid growing apart.
About Jason Jones, Samantha's Husband
Jason Jones, a Canadian actor, and comedian from Hamilton, Ontario, was born on June 3, 1967. In September 2005, he joined The Daily Show with Jon Stewart as a contributor. During his time on the show, he worked alongside his wife, Samantha Bee. The couple had already been married for four years before both joining the satirical series.
Also read: Know About Ben Kweller's Wife As Their Son Dies In Car Crash At 16
After leaving The Daily Show in 2015, Jason Jones and Samantha Bee collaborated on other projects together. One of these was The Detour, a TBS sitcom that the couple created, starred in, and executive produced in April 2016. The show ran for four seasons before concluding in September 2019.
In addition to The Detour, Jones has appeared in various other on-screen productions such as How I Met Your Mother, Law & Order, and Pitch Perfect.