Christopher Magnus, also known as Chris Magnus is the commissioner of the U.S. Customs and Border Protection agency. He was born on October 26, 1960. He used to be the chief of police in Tucson, Arizona, Fargo, North Dakota, and Richmond, California.
He is a supporter of community policing and of cities and states that are safe places for immigrants.
Now, the latest news is that Border Protection Commissioner Chris Magnus said he had been asked to step down by the homeland security secretary.
Reports say that Mr. Magnus has refused and has defended his work with the federal agency.
As the news spread, people also became curious about Magnus's private life. Here's what we know.
Who Is Chris Magnus' Husband?
Chris Magnus is openly gay. He is married to Terrance Cheun. The couple tied the knot on May 10, 2014, after dating for eight years.
Terrance Cheung was born in California on August 3, 1970. Cheung went to San Francisco University and got his bachelor's degree in broadcast communication/journalism. He started out working in television news.
Also Read: Who Is Neekolul's Boyfriend? Meet Nick Brotman!
In 2001, He started working in public administration. Cheung was Supervisor John Gioia's chief of staff in Contra Costa County, California, for almost 14 years.
He is known for being Mayor Tom Butt's chief of staff in Richmond, California, from 2015 to 2016. Cheung's new job reportedly paid him $84,403 a year.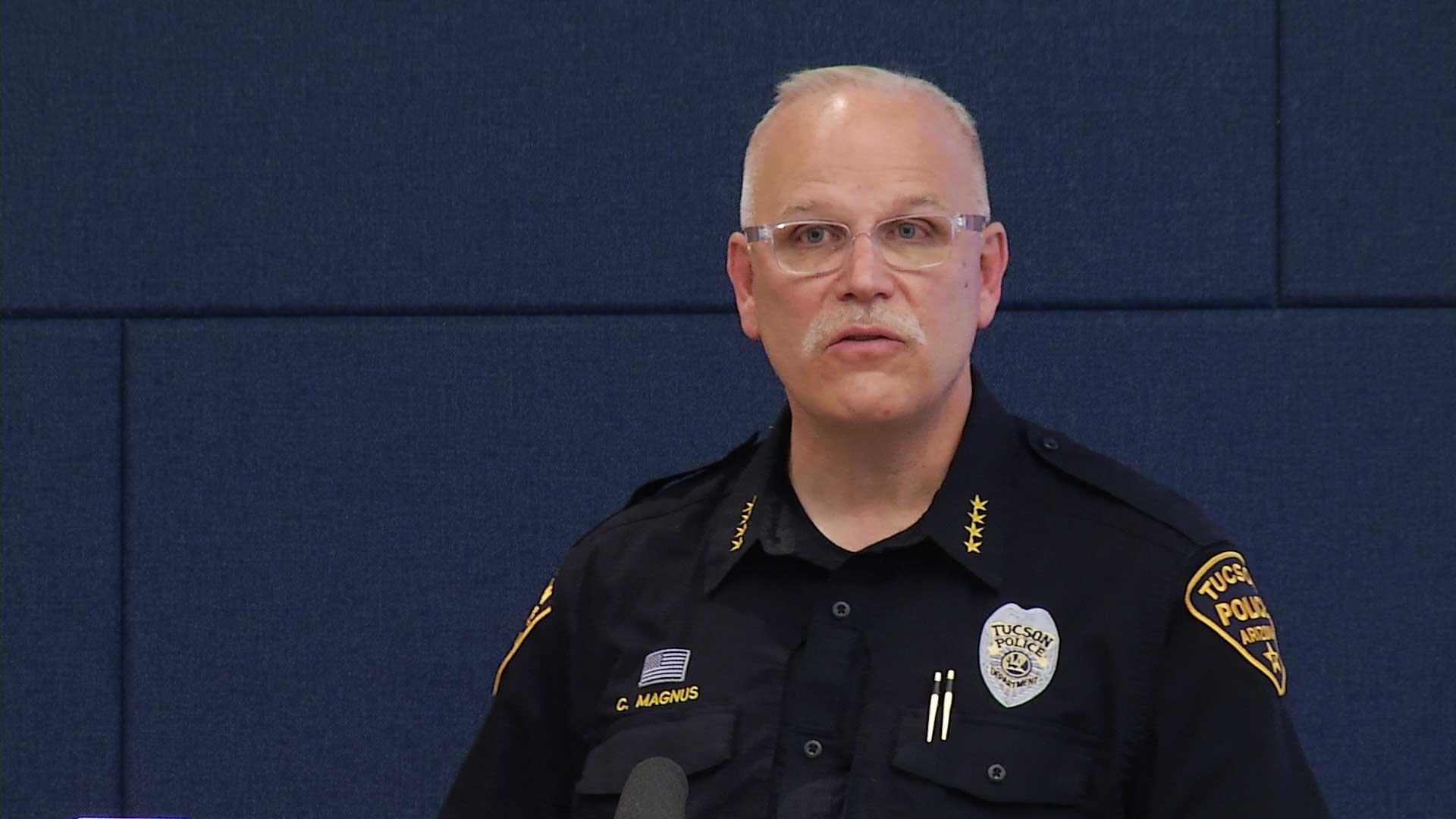 Since 2020, Cheung has been a member of the National Judicial Task Force on Criminal Justice Reform, as well as the director of planning, research, and evaluation at the Arizona Supreme Court. In 2021, he started taking classes at Arizona State University for an Executive MPA.
Know About Chris And Terrance's Wedding
After his morning shift, May 10, 2014: To report on the ongoing crisis at Doctors Medical Center in San Pablo, The Eye shuffled into Salute e Vita Ristorante, a fancy waterfront restaurant. The whole restaurant was reserved for the party, which drew an impressive mix of city power players from law, politics, and business, as well as less well-known residents and family members from both sides of the union.
Also Read: Who Is FTX CEO Sam Bankman-Fried's Girlfriend? Is He Dating Caroline Ellison?
They wore matching light-colored jackets and white shirts (no ties). Gioia led the wedding ceremony.
Cheung later said that he thinks Magnus is the country's first openly gay male police chief who is married.
U.S. Rep. George Miller, D-Martinez, Mayor Gayle McLaughlin, Councilmen Tom Butt, Jael Myrick, and Nat Bates, former Councilman Dr. Jeff Ritterman, state Sen. Mark DeSaulnier, D-Concord, state Assemblywoman Nancy Skinner, D-Berkeley, and a group of police officials and lawyers were also there. Antwon Cloird, who had just won the Judge George D. Carroll Award for community service, was also there.
Magnus took the mic to speak at the party, and as usual, he talked about public policy. He thanked the city government for giving him the support he needed to help reduce crime in the city, and he asked everyone there to donate to the Family Justice Center, a program he helped start for victims of domestic violence. Instead of wedding gifts, Magnus and Cheung gave money to a center.