Former Pittsburgh Steelers outside linebacker and Super Bowl champion, Clark Haggans, passed away at the age of 46, as confirmed by a spokesperson from the team on Wednesday.
Clark Haggans, born on January 10, 1977, was a highly accomplished American professional football player renowned for his skills as an outside linebacker in the National Football League (NFL). Prior to his professional career, he excelled in college football as a defensive end for the Colorado State Rams. In the 2000 NFL Draft, Haggans was selected by the Pittsburgh Steelers in the fifth round, marking the beginning of his successful journey in the league.
Haggans achieved one of the pinnacle moments in his career when he earned a coveted Super Bowl ring as a member of the Pittsburgh Steelers. This memorable victory occurred in Super Bowl XL, where the Steelers emerged triumphant against the Seattle Seahawks. Haggans' contribution to the team's success in that game solidified his place in football history and added a significant highlight to his remarkable career. This article delves into the life and unfortunate demise of Clark Haggans, shedding light on his accomplishments and the circumstances surrounding his passing.
Passing Of Clark Haggans: Longtime Steelers LB And Super Bowl XL Champion, Dead At 46
The Pittsburgh Steelers spokesperson has confirmed the passing of Clark Haggans, a former NFL linebacker, at the age of 46. The initial report of Haggans' passing came from Pittsburgh radio host Colin Dunlap on Tuesday evening.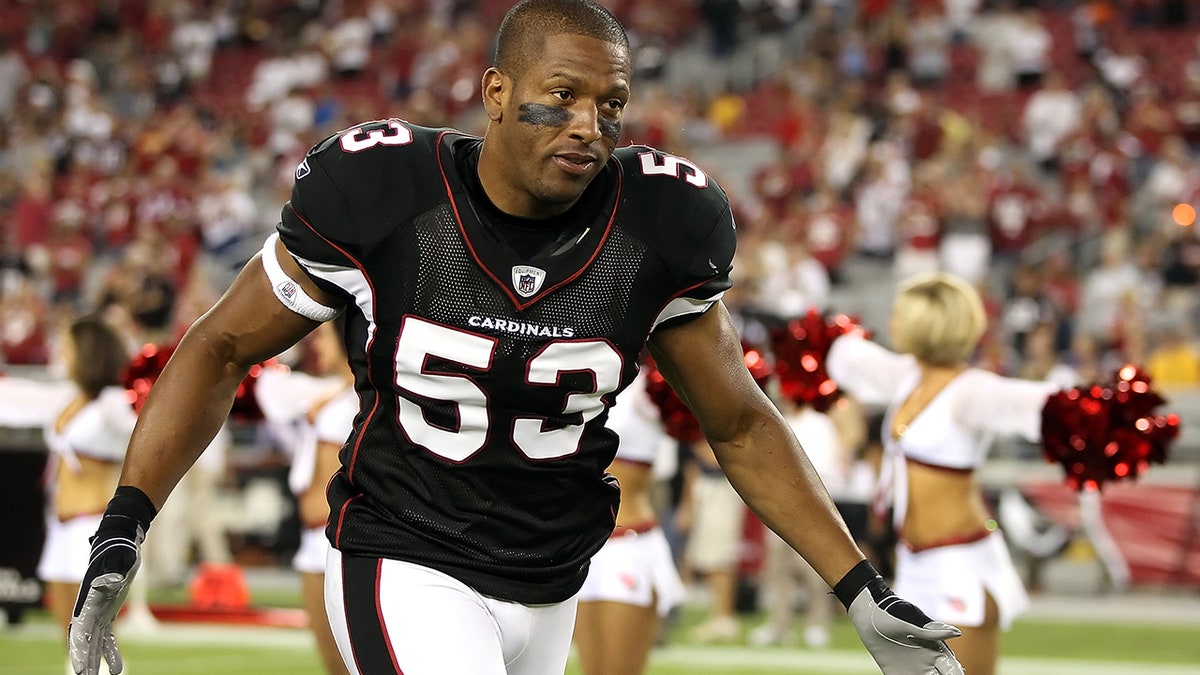 The Larimer County coroner's office responded to a residence in Fort Collins, Colorado, on Monday to investigate the death of Haggans. Following an autopsy conducted on Wednesday, the cause and manner of his death are currently pending further investigation, with no signs of foul play evident.
Also Read: An Insight Into John Oliver's Wife And Their Relationship
A Look Into Clark Haggan's Career
Haggans began his NFL career in 2000 after being drafted by the Steelers in the fifth round from Colorado State. He dedicated the first eight seasons of his professional journey to Pittsburgh, where he achieved the remarkable feat of winning a Super Bowl while wearing the black and gold.
Throughout his career, Haggans also played for the Arizona Cardinals and the San Francisco 49ers. He achieved another Super Bowl appearance with the 49ers and was part of the team that secured the NFC title in 2012.
Notably, there was a heartwarming aspect to Haggans' drafting experience in 2000 with the Steelers. The previous year, his college teammate and close friend, Joey Porter, had also been drafted by the same team. Haggans expressed his happiness at being chosen by the Steelers and fondly recalled the moment of reuniting with Porter, jokingly suggesting that they should have played the song "Reunited" to commemorate the occasion, as he shared in an interview with Steelersnow.com in 2019.
Also Read: Who Is Linda Cardellini's Husband? Meet Her Fiance Steven Rodriguez
Exploring Clark Haggans' Personal Life
In addition to his notable athletic career, Clark Haggans had a rich personal life. During his time at Palos Verdes Peninsula High School, he excelled in multiple sports, including football, basketball, and track, earning three letters in each discipline. His contributions as a tight end and defensive tackle led to him receiving accolades such as being named all-league and all-division during the years 1993 and 1994. Haggans played a vital role in helping his high school varsity football team secure a league championship in 1994.
Beyond his achievements in sports, Haggans was also a loving father to his son Damon and daughter Alianna. He pursued his academic interests at Colorado State, majoring in art and showcasing his diverse talents and passions.