John Oliver, the British-American comedian, writer, producer, and television host, has captivated audiences worldwide with his razor-sharp wit and incisive commentary. From his Emmy Award-winning show, "Last Week Tonight with John Oliver," he dissects the news cycle with satirical skits that entertain and educate. While John's on-screen persona is well-known, there is one woman who has been by his side through it all – Kate Norley, his wife.
In this article, we delve into the captivating life of Kate Norley, an inspiring individual who has served her country as a combat medic, dedicated herself to advocating for veterans' rights, and shares a deep bond with John Oliver. Join us as we uncover the extraordinary journey of John Oliver's wife, a woman whose resilience and unwavering commitment are as remarkable as her husband's comedic genius.
Meet Kate Norley: John Oliver's Wife
Kate Norley's journey began in 2001, following the tragic 9/11 terrorist attacks. At just 19 years old, she enlisted in the U.S. Army, driven by a strong desire to contribute to her nation's well-being. In Iraq, she served as both a combat medic and a mental health specialist, providing critical care to her fellow soldiers during challenging times. Her commitment to her duty and her fellow servicemen and women was unwavering.
After returning to the United States, Kate continued her mission to support veterans by working with the organization Vets for Freedom. As a Republican, she championed causes close to her heart and appeared on television, advocating for increased funding for veterans. Kate's dedication to serving her country and her resilience in the face of adversity are truly remarkable.
Also Read: Who Is Maria Sakkari's Boyfriend, Konstantinos Mitsotakis?
All About The Serendipitous Meeting Of John And Kate
In 2008, fate brought John Oliver and Kate Norley together at the Republican National Convention. John, then working as a correspondent for "The Daily Show," was covering the event, while Kate was promoting Vets for Freedom. It was during this event that a chance encounter forever changed their lives.
John, a British citizen with a temporary work visa, found himself in a precarious situation when he was caught in a restricted area. The security team was on the verge of arresting him when Kate and a group of veterans intervened, successfully hiding him from the authorities. This incident not only demonstrated Kate's courage but also sparked a connection between the two.
John And Kate: A Marriage Rooted In Respect And Love
Following their fortuitous meeting, John Oliver and Kate Norley began dating, and their relationship blossomed over time. In July 2010, the couple got engaged in St. Thomas, with Kate expressing her joy at being able to spend her life with the love of her life. The engagement was a significant milestone for both of them.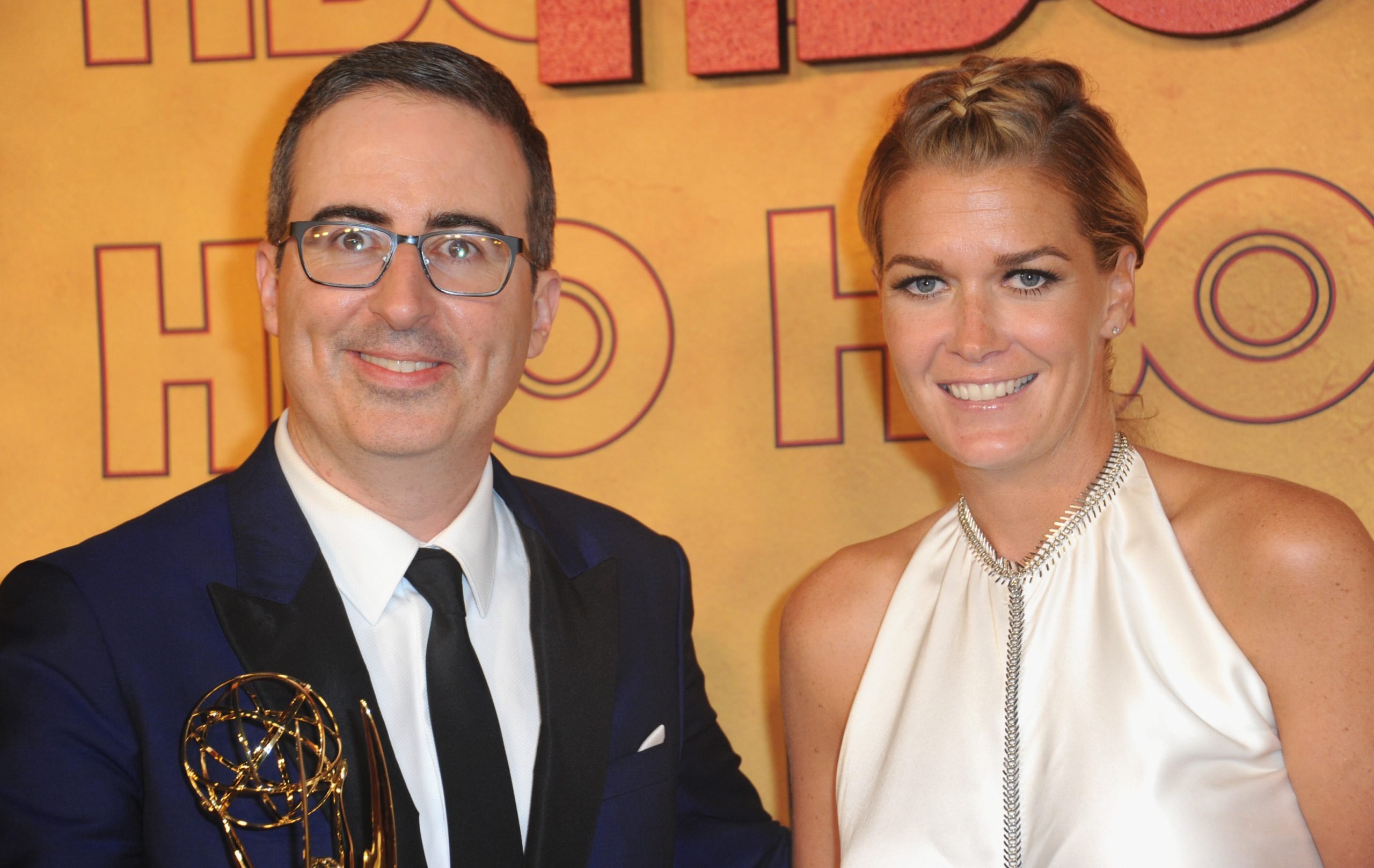 The couple exchanged vows in a private ceremony in October 2011, surrounded by their loved ones. Although John and Kate have kept the details of their wedding under wraps, their commitment to each other shines through their enduring partnership.
Also Read: Who Is Martha Byrne's Husband? A Look Into Her Personal Life
John Oliver And Kate Norley Have Two Sons
John Oliver and Kate Norley's love story further deepened with the arrival of their two sons. In 2015, their first son, Hudson, was born prematurely, making the experience challenging for both Kate and John. The Hollywood Reporter noted the difficult pregnancy and how John juggled his responsibilities on his show while supporting his wife during that time. It was a surreal and overwhelming period for the couple.
Despite their fame, John and Kate chose to keep the news of their children's births private. John explained his decision by stating that it didn't matter to the public. He emphasized that his children were not celebrities and wanted to protect their privacy. This approach is a refreshing departure from the media frenzy surrounding celebrity births and highlights the couple's commitment to their family's well-being.