Coco Jones is a talented American singer and actress. Her big break came when she met with casting heads for Disney at the age of nine. This meeting paved the way for her acting and songwriting career. In 2011, she guest-starred on Disney Channel's television series "So Random!" and gained recognition for her talent. Coco's breakthrough role came in 2012 when she played the lead role of Roxie in the Disney Channel movie "Let It Shine." The movie became the most-watched Disney Channel Original Movie and catapulted Coco to fame.
Coco has been making waves in the entertainment industry. Recently, she won the prestigious Best New Artist award at the BET Awards in 2023, solidifying her position as a rising star. Fans and followers are curious about Coco's personal life, particularly her relationship status. In this article, we delve into Coco Jones' boyfriend and her journey to success.
Does Coco Jones Have A Boyfriend?
With Coco Jones' career skyrocketing, fans are naturally curious about her personal life, particularly her relationship status. As of now, Coco Jones is single. During an interview on "The Jennifer Hudson Show" in March 2023, Coco opened up about her life and mentioned that she is enjoying her time and focusing on her career.
Also Read: Who Is Busta Rhymes' Wife? A Peek Into His Past Relationships
Know About Coco Jones' Personal Life
Born on January 4, 1998, Coco Jones, whose full name is Courtney Michaela Jones, hails from Columbia, South Carolina, but was raised in Lebanon, Tennessee, a small town near Nashville. From a young age, Coco showed immense talent and passion for entertainment. She began auditioning in Nashville as a child, determined to pursue a career in the industry. Her first taste of the spotlight came at the age of six when she performed "America the Beautiful" at her kindergarten graduation. In 2012, Coco Jones achieved a breakthrough in her career by landing the lead role of Roxie in the Disney Channel movie "Let It Shine."
Following her success in "Let It Shine," Coco signed a record deal with Hollywood Records. She worked with Grammy-nominated producer Rob Galbraith and released her debut single, "Holla at the DJ," in 2012. The track garnered attention and showcased Coco's vocal prowess. Her extended play "Made Of" was released in 2013, and she went on tour with Mindless Behavior.
Also Read: Terry Price Death: Illustrious Career And Cherished Family
Coco Jones' Independent Music And Acting
In 2014, Coco Jones parted ways with Hollywood Records and began her independent music journey. She released her debut independent single, "Peppermint," in 2014, followed by various other singles and an 8-track EP titled "H.D.W.Y." in 2019. Alongside her music endeavors, Coco continued to explore acting opportunities. She appeared in commercials and films, including the 1950s-era jazz film "Flock of Four" in 2018. Coco's talent and versatility shone through as she balanced her music and acting careers.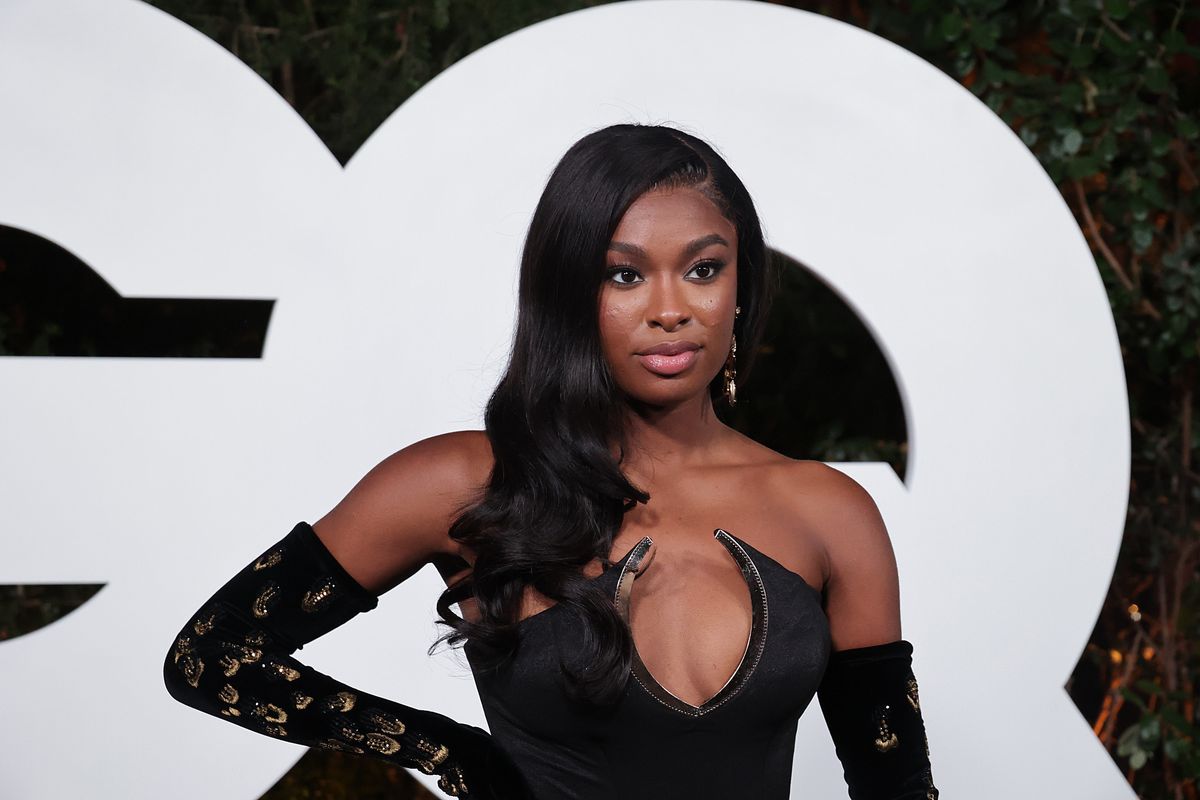 In September 2021, Coco Jones was cast in the Peacock series "Bel-Air," a reimagining of the beloved sitcom "The Fresh Prince of Bel-Air." She portrayed the character of Hilary Banks, adding another impressive role to her resume. The show premiered in February 2022 and received positive reviews from audiences and critics alike.
In March 2022, Coco Jones made a major career move by signing a new artist deal with High Standardz and Def Jam Recordings. This signing marked a significant milestone in her journey as she joined forces with a renowned record label. Her major label debut single, "Caliber," was released in March 2022 and served as the lead single for her EP, "What I Didn't Tell You," which was released in November 2022.