Wolfie Van Halen, born Wolfgang William Van Halen, is an immensely talented American musician who has made a significant impact in the rock music industry. As the son of the late guitar legend Eddie Van Halen and actress Valerie Bertinelli, Wolfie inherited a rich musical heritage. He gained recognition as the bassist for the iconic rock band Van Halen and later embarked on a successful solo career with his project Mammoth WVH. With his exceptional musical abilities, Wolfie continues to captivate audiences worldwide, leaving a lasting legacy that pays homage to his father's legendary contributions to rock music.
Looking into his personal life, Wolfie is dating Andraia Allsop. The couple has been dating since 2015. In July 2022, they take their relationship to another level and announced their engagement. As fans and followers of the Van Halen family celebrate this joyous occasion, many are curious to learn more about the woman who has captured Wolfie's heart. In this article, we delve into the life of Andraia Allsop, exploring her background, profession, and the love she shares with Wolfie.
Know About Wolfie Van Halen And Andraia Allsop's Engagement Announcement
Wolfie Van Halen took to social media on July 6, 2022, to share the news of his engagement to Andraia Allsop. The couple, who started dating in December 2015, appeared radiant in the picture posted by Wolfie. While they have chosen to keep their relationship private, their love and commitment to each other shine through their social media posts.
Also Read: Meet Blair Underwood's Wife: He Marries Long-Time Friend Josie Hart
All About Wolfie Van Halen And Andraia Allsop's Moments Together
Wolfie Van Halen and Andraia Allsop have managed to keep their relationship away from the spotlight. However, there have been glimpses into their beautiful journey together. For instance, Andraia accompanied Wolfie to the 2022 Grammys, demonstrating their support for each other's endeavors. Additionally, Wolfie has shared heartfelt messages and pictures on social media to commemorate special occasions.
On her birthday, Wolfie posted a sweet Polaroid picture of them together, expressing his love and appreciation for Andraia. He acknowledged the positive impact she has had on his life, emphasizing how she makes everything better just by being there.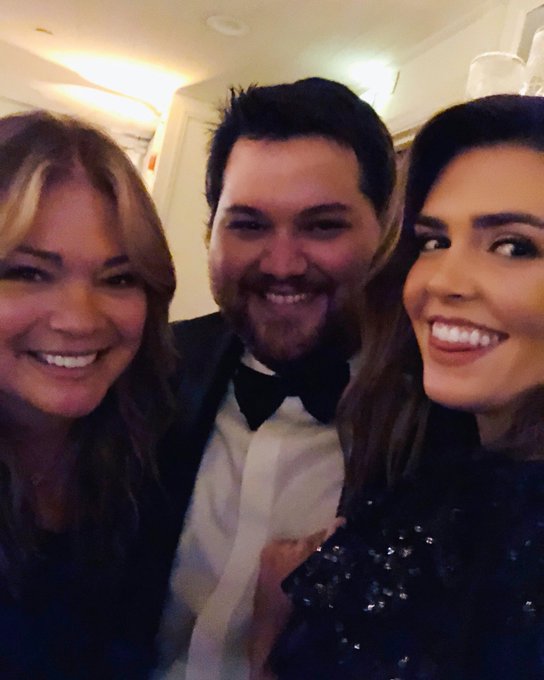 Wolfie's dedication on International Women's Day showcased his admiration for both Andraia and his mother, Valerie Bertinelli. He celebrated the strength and independence of the women who have enriched his life, highlighting their significant role in shaping the world.
Love has been a constant theme in Wolfie and Andraia's relationship. They celebrated their five-year anniversary with a touching message and a picture capturing a serene sunset. Wolfie expressed his gratitude for Andraia's unwavering support and credited her for helping him navigate through challenging times. Their love and affection are evident, and they continue to cherish each other's presence.
Also Read: Terry Price Death: Illustrious Career And Cherished Family
Who Is Andraia Allsop?
Andraia Allsop is a software engineer by profession, hailing from the United States. She pursued her education at the University of Utah and graduated in 2017 with a Bachelor of Science degree in Computer Science. Allsop's professional journey led her to work as an intern at Instructure for four months after her graduation. Alongside her expertise in software engineering, she is also a talented photographer, often sharing captivating pictures of Wolfie on her photography Instagram page.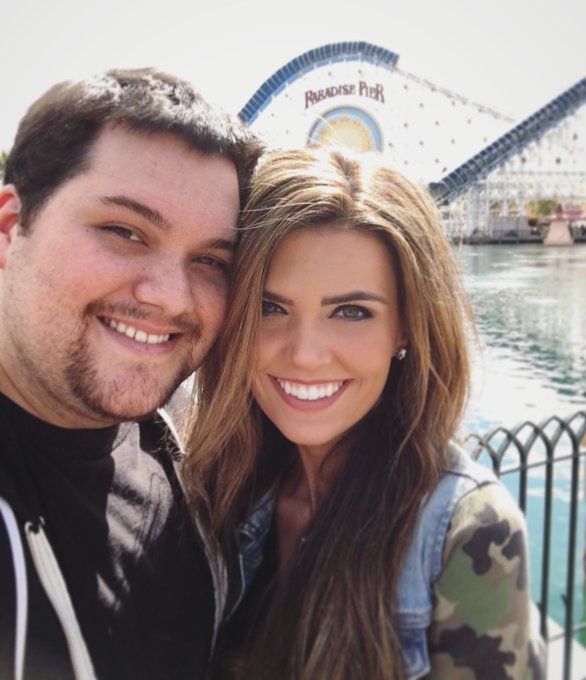 While details about her parents and early life remain undisclosed, Andraia Allsop's net worth is estimated to be around $300,000. Her focus on privacy and discretion has allowed her to maintain a low profile despite being in a relationship with a prominent figure like Wolfie Van Halen.
While Andraia keeps her personal account private, she maintains a separate photography Instagram page. This platform allows her to share her passion for photography and document moments from Van Halen's concerts. Through her lens, she captures the essence of Wolfie's performances, giving fans a glimpse into his musical journey.