Muni Long, the talented American singer, has made waves in the music industry with her captivating voice and soulful performances. From her solo debut album "Jukebox" to her independent success with the hit single "Hrs and Hrs," Muni has showcased her versatility and passion for music. Her advocacy for the acknowledgment of black people in country music further demonstrates her dedication to breaking barriers.
With her unique stage name and powerful vocals, Muni Long continues to captivate audiences and leave a lasting impact on the R&B and soul music scene. However, her personal life has also garnered attention, especially her relationship with her husband, Raysean Hairston. Let's take a closer look at the man behind the scenes, Raysean Hairston, and delve into their love story.
Meet Raysean Hairston: Muni Long's Husband
Raysean Hairston is a songwriter and producer who has worked with renowned artists such as Mary J. Blige and country duo Florida Georgia Line. He has also collaborated with his wife, Muni Long, on several projects, including albums like "Public Displays of Affection" and "Public Displays of Affection: The Album." Hairston's musical expertise has undoubtedly played a significant role in Muni's artistic journey.
Raysean Hairston is a former basketball player. His journey took an unexpected turn from his college basketball days playing for Lees-McRae's Bobcats. After transferring to the City College of San Francisco and later to Campbellsville University in Kentucky, he decided to pursue a different career path. Today, he thrives as a songwriter and producer, showcasing his talent and creativity in the music industry.
Raysean Hairston has played a significant role in Muni Long's musical endeavors. Alongside his wife, he co-founded their record label, Supergiant Records, and has contributed to her projects such as "Public Displays of Affection" series. Muni values Raysean's close proximity and support, considering him someone she can bounce her music off and keep her grounded.
Also Read: Who Is Vanessa Morgan's Boyfriend? A Peek Into Her Personal Life
A Peek Into Muni Long And Raysean Hairston's Relationship
Muni Long and Raysean Hairston got married in 2014, but little is known about their initial meeting or courtship. They prefer to keep their relationship private and maintain a low digital footprint. However, whenever Muni attends red-carpet events, her husband is by her side, showcasing their strong bond and support for each other.
In an interview with NPR, Muni Long expressed her admiration and love for her husband. As a self-proclaimed Virgo who is often critical, she emphasized that nothing in Raysean annoys or irritates her. They have been married for almost nine years and have experienced a level of intimacy she had never known before. Their relationship seems to be filled with genuine affection and compatibility.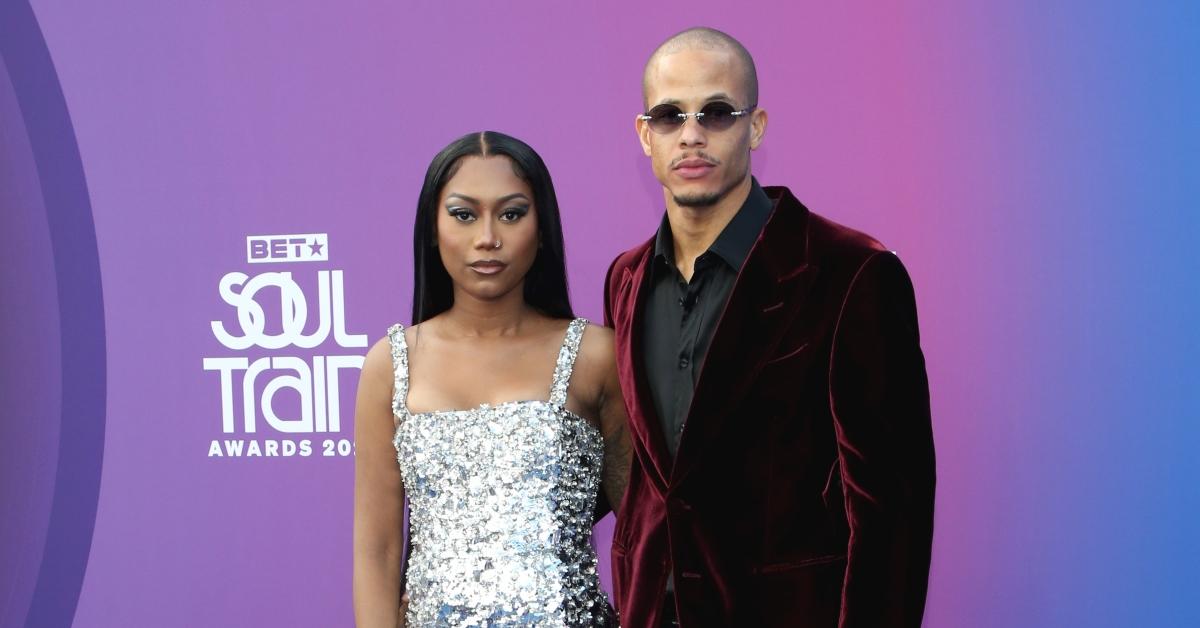 Also Read: Meet Madison Beer's Boyfriend, Nick Austin: Peek Into Their Relationship
As of now, Muni Long and Raysean Hairston do not have any children together. Their focus seems to be on their careers and maintaining a strong and loving relationship. They have managed to transcend expectations and controversies, navigating the music industry while cherishing their connection.
In conclusion, Muni Long's husband, Raysean Hairston, is a talented songwriter and producer who has been an integral part of her musical journey. Their relationship is filled with love, support, and mutual admiration. Together, they have built a solid partnership in both their personal and professional lives, leaving a mark on the music industry with their talents and contributions.