John Whitfield, popularly known as DC Young Fly, is a multi-talented American personality who has gained fame as an internet sensation, comedian, actor, host, rapper, and singer-songwriter. He is widely recognized for his hilarious "roasting sessions" videos on social media platforms like Instagram and Vine. Additionally, DC Young Fly is a recurring cast member on the improv comedy show, Wild 'N Out, which airs on MTV, VH1, and MTV2. He has also been a host on the revived version of TRL on MTV from 2017 to 2018. Alongside his entertainment endeavors, DC Young Fly co-hosts the popular podcast, "85 South Show," with his fellow cast members Chico Bean, Karlous Miller, and former cast member Clayton English.
Recently, tragedy struck DC Young Fly's life as his longtime partner and former "Wild 'N Out" star, Ms Jacky Oh!, whose real name was Jacklyn Smith, passed away. The news of her untimely demise emerged on June 1, leaving fans and followers in shock. While details about the cause of her death remain undisclosed, a since-deleted social media post indicated that she was in Miami for a "mommy makeover." Ms Jacky Oh! was just 32 years old at the time of her passing.
A Peek Into DC Young Fly And Jacklyn Smith's Relationship
DC Young Fly and Jacklyn Smith crossed paths in 2015 on the set of Nick Cannon's "Wild 'N Out" show. At the time, DC Young Fly was a featured player, while Jacky was one of the show's captivating "Wild 'N Out" girls. Their connection blossomed into a long-term relationship, even though they never officially tied the knot. Their union showcased the strength of their love and commitment, as they built a family together while pursuing their respective careers in the entertainment industry.
Also Read: Who Is Benny Blanco's Girlfriend? All You Need To Know
Know About DC Young Fly's Wife, Jacklyn Smith
Jacklyn Smith, popularly known as Ms Jacky Oh!, left an indelible mark on the entertainment world. Beyond her involvement as a "Wild 'N Out" cast member, she ventured into various domains, showcasing her versatility and ambition. With an impressive following of nearly a million on Instagram, she leveraged her platform as an influencer and promoted her YouTube channel, where she shared her journey as a model, entrepreneur, actress, and artist. She even released her own song, demonstrating her musical talent. Furthermore, Jacky Oh! was the creator of the J Nova lip gloss collection, which offered "ultra glossy" lip glosses in a range of alluring shades.
Jacklyn Smith's aspirations extended beyond the entertainment industry. She was an accomplished realtor, showcasing her skills in the real estate market. Through her separate real estate profile on Instagram, she demonstrated her ambition and dedication to helping individuals find their dream homes. Her passion for the industry was evident in her engaging and enthusiastic approach, enticing potential home sellers with her infectious energy.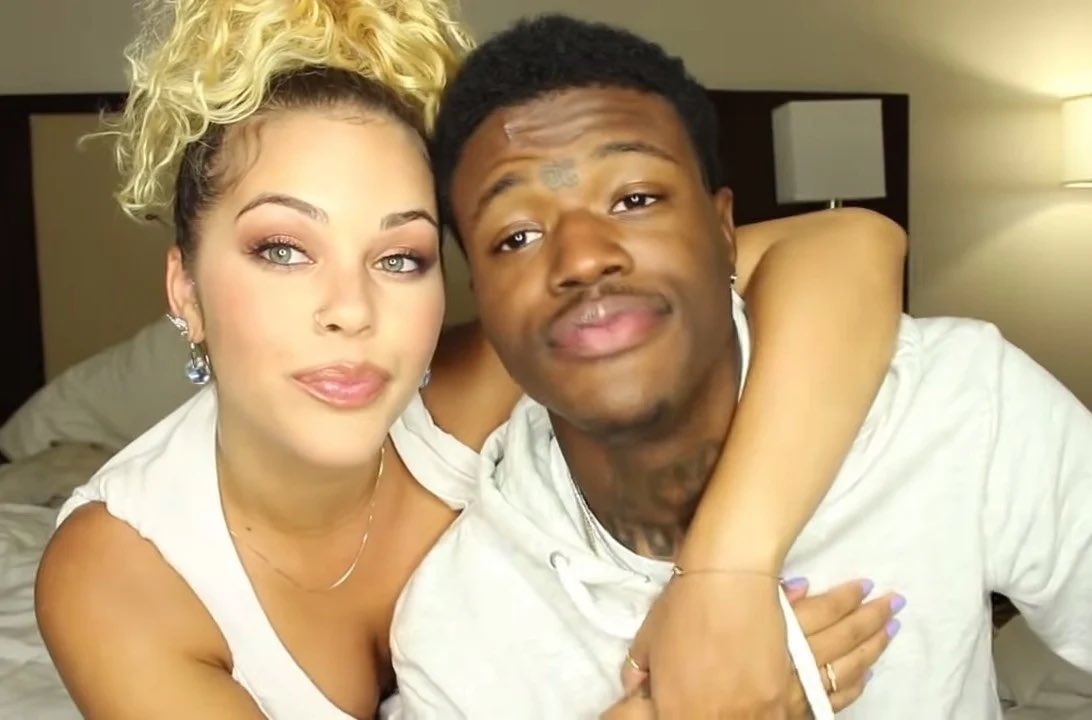 Moreover, Jacky Oh! delved into the world of cosmetics, launching her line of "ultra glossy" lip glosses under the brand J. Nova. Her collection offered a wide range of colors, including Blossom, Bubble Gum, and Brown Sugar, among others. The success of her lip gloss line and her foray into other beauty products illustrated her entrepreneurial spirit and drive to explore new avenues.
Also Read: Meet Kelli Giddish's Husband As She Expecting Her Third Baby
DC Young Fly And Jacklyn Smith Have Three Kids
Throughout their nearly eight-year relationship, they were blessed with three children, daughters Nova and Nala, and their son Prince, who was born just last year. Amidst her multifaceted career, Jacky Oh! embraced the joys and challenges of motherhood. In an Instagram post celebrating Mother's Day, she expressed her gratitude for being a mother and highlighted the immense love she had for her children.
Her YouTube series, "My Honeylicious Life," garnered a substantial following, allowing viewers to catch glimpses of her life as a mother, share fashion segments, party tips, and even witness their family adventures, including a trip to Disney World. Jacky Oh! exuded warmth and love as she treasured her role as a mother, cherishing the moments she spent with her beautiful children.