Domingo Germán Polanco, born on August 4, 1992, is a talented Dominican professional baseball pitcher for the New York Yankees in Major League Baseball (MLB). Known for his skills on the field, Germán made his MLB debut in 2017 and has since showcased his pitching prowess. He recently made headlines with his impressive performance in a match. On June 28, 2023, Germán pitched the 24th perfect game in MLB history, a remarkable feat for any player. This historic achievement not only solidified his place in baseball history but also showcased his exceptional skills and ability on the mound.
However, behind the scenes, there is another important figure in his life—his wife, Mara Vega. In this article, we will delve into the life of Domingo German's wife, highlighting her background, the unfortunate incident that brought their relationship under scrutiny, and their journey towards reconciliation.
An Insight Into Mara Vega's Background And Professional Life
Mara Vega, a Dominican native, pursued her education at the Akerley Campus in Canada, where she graduated with a degree in Tourism Management. She later continued her studies at the University of Florida, where she was awarded a Bachelor of Science degree in the same field. Mara is not just a woman with an educational background; she is also an entrepreneur.
Mara Vega is the proud owner of MZ beauty spa salon, showcasing her entrepreneurial spirit and dedication to her professional endeavors. Her passion for beauty and wellness has allowed her to establish a successful business.
Also Read: Annie Lederman Boyfriend: Who's Her Special Someone?
The Incident That Shook Domingo German And Mara Vega's Marriage
In September 2019, an unfortunate incident occurred that put a strain on Domingo German and Mara Vega's relationship. It took place during a charity gala event organized by their then-teammate, CC Sabathia. Reports state that Domingo German, who was intoxicated at the time, became physically violent towards his wife and slapped her. Understandably, this incident caused a significant uproar.
Domingo German's immediate reaction was to retreat, hiding in a locked room. As a consequence, he was suspended from playing. Acknowledging his wrongdoing, he expressed remorse during a press conference, stating, "I have made mistakes of which I'm not proud, and I want to apologize for that."
Mara Vega's upbringing in the Dominican Republic and subsequent migration to Canada and the United States exemplifies her strength and resilience. Despite the challenges she faced in her domestic life due to reports of domestic abuse, she persevered. It is important to note that Mara chose not to involve the authorities during the incident. However, this incident shed light on the issue of domestic violence, sparking conversations and raising awareness about the importance of addressing such matters.
Also Read: Know all about Shirley Strawberry's Husband, Net Worth, And Family
Domingo German And Mara Vega's Relationship After The Incident
Despite the turmoil they experienced, Domingo German and Mara Vega decided to work through their difficulties and stay together. Love, forgiveness, and a commitment to rebuild their relationship have been their guiding principles. It is essential to remember that people can change and grow, and it appears that Domingo German is dedicated to becoming a better partner and person.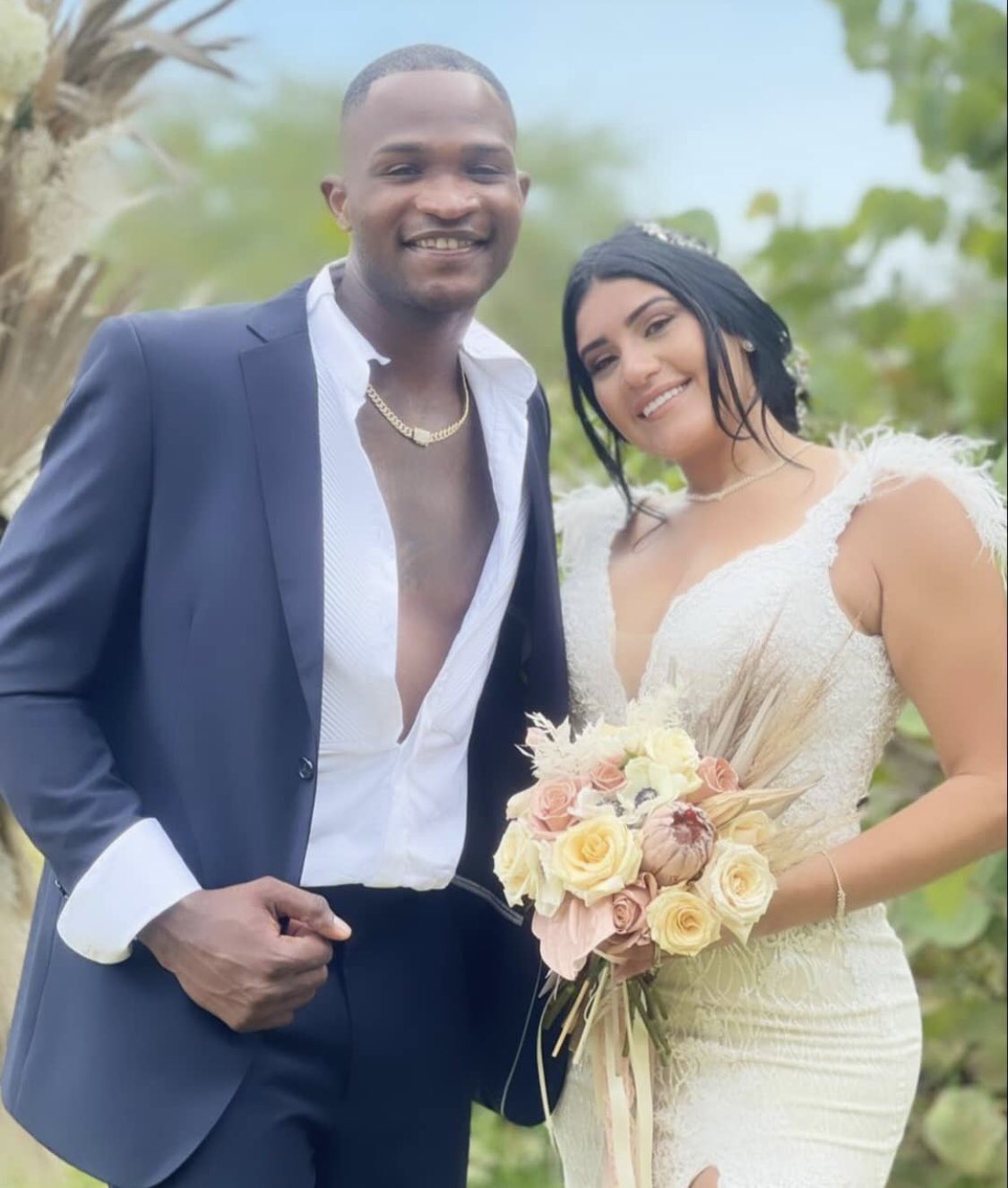 Mara Vega's social media presence reflects her devotion to her family. She frequently shares pictures of their three children, Chrisgelyann and Gian A, and Gael. German, showcasing the love and bond they share as a family. The birth of their children has undoubtedly played a significant role in motivating the couple to prioritize their family's well-being and healing.
As Domingo German continues his career in professional baseball, we can hope to witness his growth not only as a player but also as a husband and father. The incident between him and Mara Vega serves as a reminder that athletes, like everyone else, face personal challenges and struggles. It is crucial to support their journey towards redemption and growth.