Camille Vasquez, Johnny Depp's star attorney, has now been discovered to be romantically involved to a British WeWork executive who lives in London.
Camille Vasquez was spotted with her boyfriend Edward Owen just days after the judgment in the Johnny Depp vs. Amber Heard trial.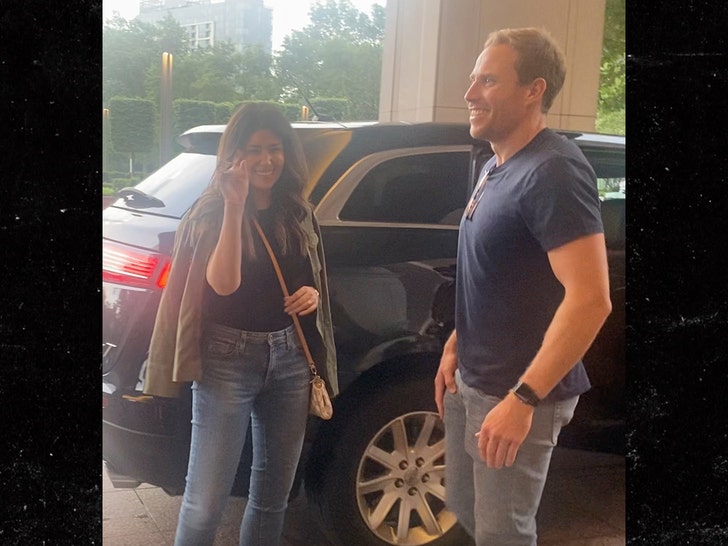 Vasquez, 37, and her lover Edward Owen, 38, were seen leaving a Ritz-Carlton hotel in Virginia on Thursday, not far from the Fairfax County courthouse where she assisted Depp in obtaining a record-breaking $10.35 million verdict in his defamation lawsuit against Amber Heard.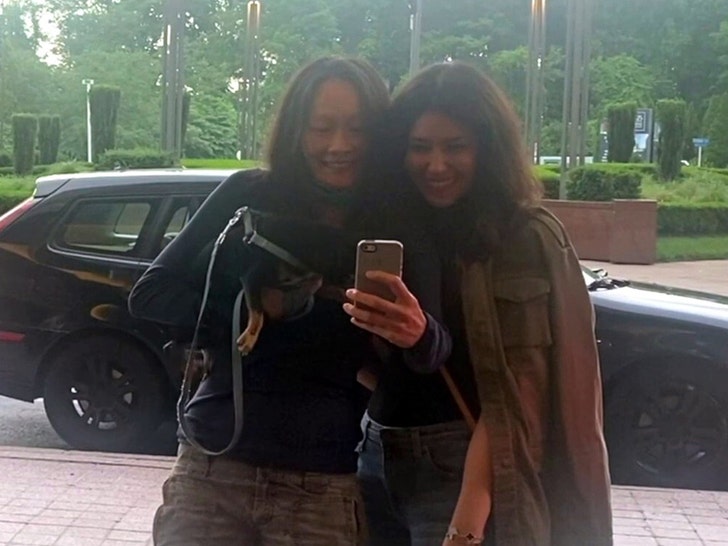 The 37-year-old was seen stopping to pose for a photo with a fan before getting into her car.
Also read: Who Is Halle Bailey Dating? Relationship Update!
Who Is Camille Vasquez's Boyfriend Edward Owen?
Owen graduated from Cambridge with a bachelor's degree in history in 2005 and a master's degree in real estate in 2006. He is also a Royal Institution of Chartered Surveyors member.
Edward Owen is said to have been a WeWork executive since 2017. The firm specializes on real estate across Europe, the Middle East, and Asia. His job comprises seeking locations in new areas and negotiating lease agreements with landlords in order to establish a global clientele.
Owen spent eight years working for international developer Swire Properties, with postings in China, Hong Kong, and Miami, before joining WeWork in 2017.
He went to posh art exhibitions and business awards during his time in Miami. He was a guest speaker at a business networking event in Ibiza in 2018, and he was seen at the CEEQA Gala in Warsaw, Poland the following year.
According to sources, the attorney met Edward Owen in November at a posh London gastropub. Their connection is still new, according to an insider, "but Edward is infatuated with her." The insider continued:
It's unclear how Owen reacted to the widespread rumors that his new girlfriend, Vasquez, was romantically tied to Depp.
'The people want to know if you're dating Johnny Depp,' a TMZ reporter asked Vasquez during the trial. It can be found all over the internet. 'Are you able to clear the air, yes or no?'
The California attorney chuckled, smoothed her hair back, and waved to the hundreds of supporters who had gathered outside.
Depp's fans showered her with love as the trial progressed, tweeting photographs of people wearing 'I heart Camille Vasquez' T-shirts and memes depicting her as the Nordic god of thunder and Marvel superhero Thor.
They even constructed TikToks showing Depp and Vasquez sharing glances, holding hands, and conversing closely to love pop songs.
Vasquez, a native Spanish speaker, works as an associate at the law firm Brown Rudnick and is one of Depp's many lawyers in his defamation claim against Heard.
According to reports, everyone on Depp's legal team grew close to their A-list client as they guided the case to a triumphant conclusion – both professionally and personally.
Also read: Summer Walker Calls London On Da Track 'Worst Baby Daddy On The Planet', London Hits Back
About Camille Vasquez
Vasquez was born in Colombia to Colombian parents Leonel and Marilia Vasquez in July 1984.
According to public records, they dwell in a $1 million property in Buena Park.
Her father used to own a UPS location in Anaheim. An employee told DailyMail.com that the location has been a FedEx business for the past ten years.
Vasquez earned a bachelor's degree in arts, communications, and political science from the University of Southern California in 2006 magna cum laude, according to Newsweek.
From 2007 to 2010, she attended Southwestern Law School in Los Angeles and worked at a law firm before joining Brown Rudnick LLP as an associate.
And she's living up to her designation as a 'One to Watch' by The Best Lawyers in America for the years 2021-2022.
According to her bio on the law firm's website, she focuses on 'plaintiff-side defamation litigation, with additional experience litigating contract disputes, business-related torts, and employment-related claims.'
She also has 'significant experience with concurrent reputation management and crisis communications concerns stemming from these projects,' according to her resume.